Melody Dolman Virtual Workshop
Join us for a virtual sewing workshop! We'll be sewing the newly updated Melody Dolman together over two segments with one final fitting session. Each segment will last about an hour and a half and will have a capacity of 25 students.
We have two sessions available to accommodate as many different time zones as possible. Join us either at 12PM Central or 5PM Central.
When, Where & How Much
Session 1: June 14th & 16th at 1PM Central
Session 2: June 14th & 16th at 5PM Central
The final fitting segment for both sessions will be held June 18th from 4PM-5PM Central
All segments will take place in a private Zoom meeting
$75 during Melody's re-release sale, after that the price will go up to $100. Pattern files are not included in registration fee.
If both sessions of the virtual workshop sell out, you can join the waitlist and we may add more sessions.
The Melody Dolman is a woven button-down dolman with shirt-tail hem that can also be knotted at the waist. This dolman gives you a polished look without a lot of effort. If you're new to sewing button-down shirts, this is a great beginner pattern. The camp style collar looks clean on the inside and out, and bonus- it's easy to do! This dolman is meant for apparel weight woven fabrics. Also included is a breast pocket and sleeve cuffs.
Melody Dolman Features:
Meant for woven fabrics
Easy fitted button-down shirt
Shirttail hem that can be knotted at the waist
Construction Video
Full bust option
Sizing XS-5X – just updated!
Each segment will be led by the owner and designer, Tami, with moderator help from Tessa. The segments will be interactive and we encourage you to sew along with us in real time.
To get the most out of this workshop we encourage you to treat it like a regular, in-person class.The class will be recorded and that will be available to students for 30 days after the end of the workshop.
The workshop is composed of two session options. Each session will include 3 live segments with a maximum capacity of 25 students. A fabric and pattern prep video will also be sent out to workshop participants explaining how to find and prepare fabric, the supplies they need, how to prepare the pattern, and other helpful tips for getting the most out of the workshop experience.
During each segment there will be time allotted for questions and answers. In the last segment we will go into more detail with fitting & pattern adjustments as well as any technique questions.
Our goal is for you to leave the final segment with a completed  Melody Dolman you can be proud to wear and show off.
Why a workshop and not a free sewalong?
The goal of our workshops will be to give students more individual help as well as giving students a really lovely virtual experience with multiple camera angles and great sound quality in our dedicated studio. Tami will also be sharing personalized fit and pattern adjustments to give you a garment you can be proud to wear and show off. 
You will receive the support, ecouragement and expertise you need to sew these more complex patterns.
What's included?
Two segments each lasting 1-1.5 hours taught by Tami, the owner and designer of Love Notions Sewing Patterns. In these two hands-on segments we will work together to sew the Melody Dolman. 
In our third segment we will cover pattern adjustments to get a great fit for your body.
How many students will there be?
We are limiting the workshop to 25 students per session. If there is a greater demand than that we may consider running another session at a different time.
How do I view and participate in the workshop?
This live workshop will be held on Zoom. Once you register you'll receive an email with more details with the link and meeting code. You will be able to view & participate in the class with a computer, phone or tablet. The live class will be recorded and that will be viewable to students for 30 days after the end of the workshop.
Each class will be closed captioned.
What should I do before the workshop?
Before our first segment you should have your fabric and pattern prepped and cut out. It would be a great idea to use the workshop period as muslin practice so you can save your good fabric once you've got the construction and fit down.
What is your refund policy?
Due to the nature of a digital class, no refunds are offered. If you're not able to make all the segments of your workshop the recording will be available for 30 days after the end.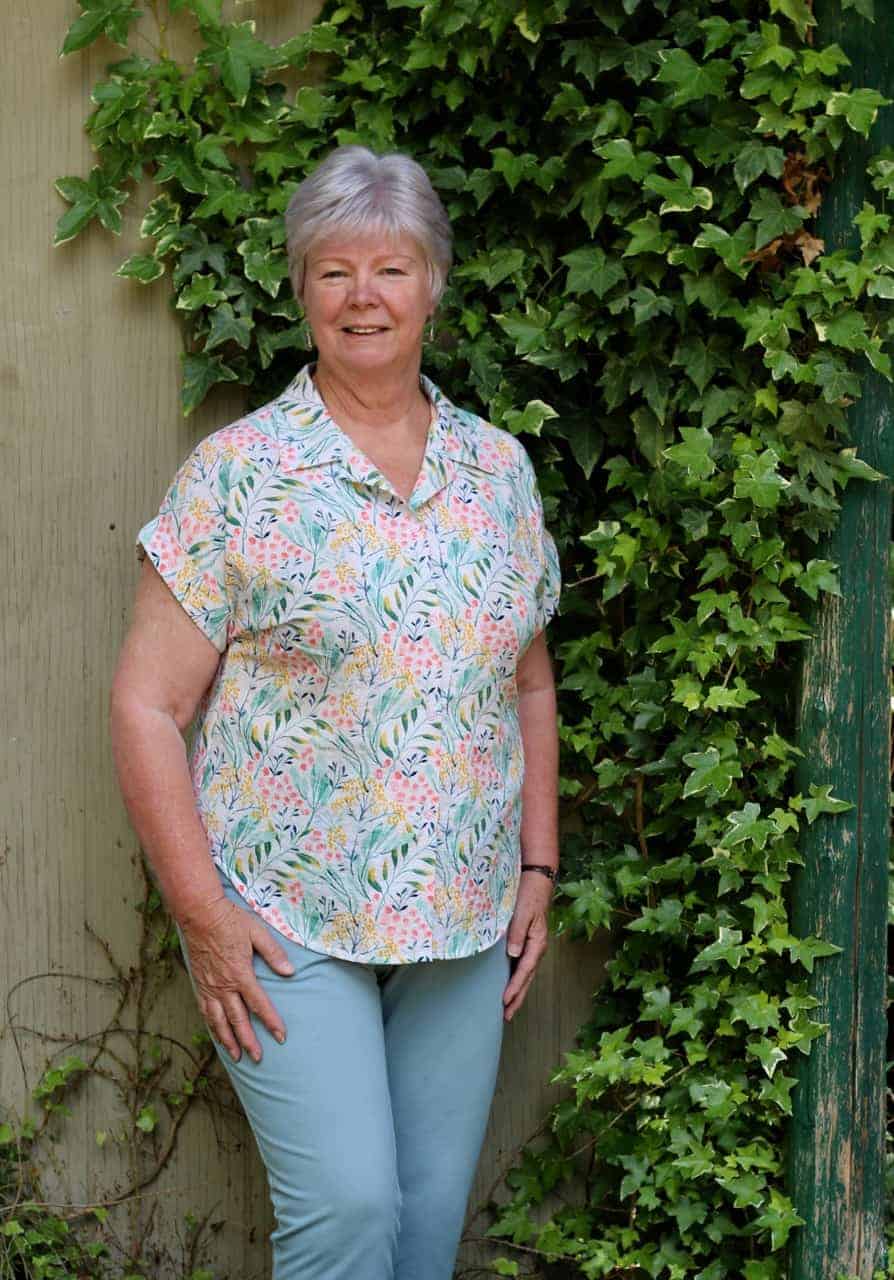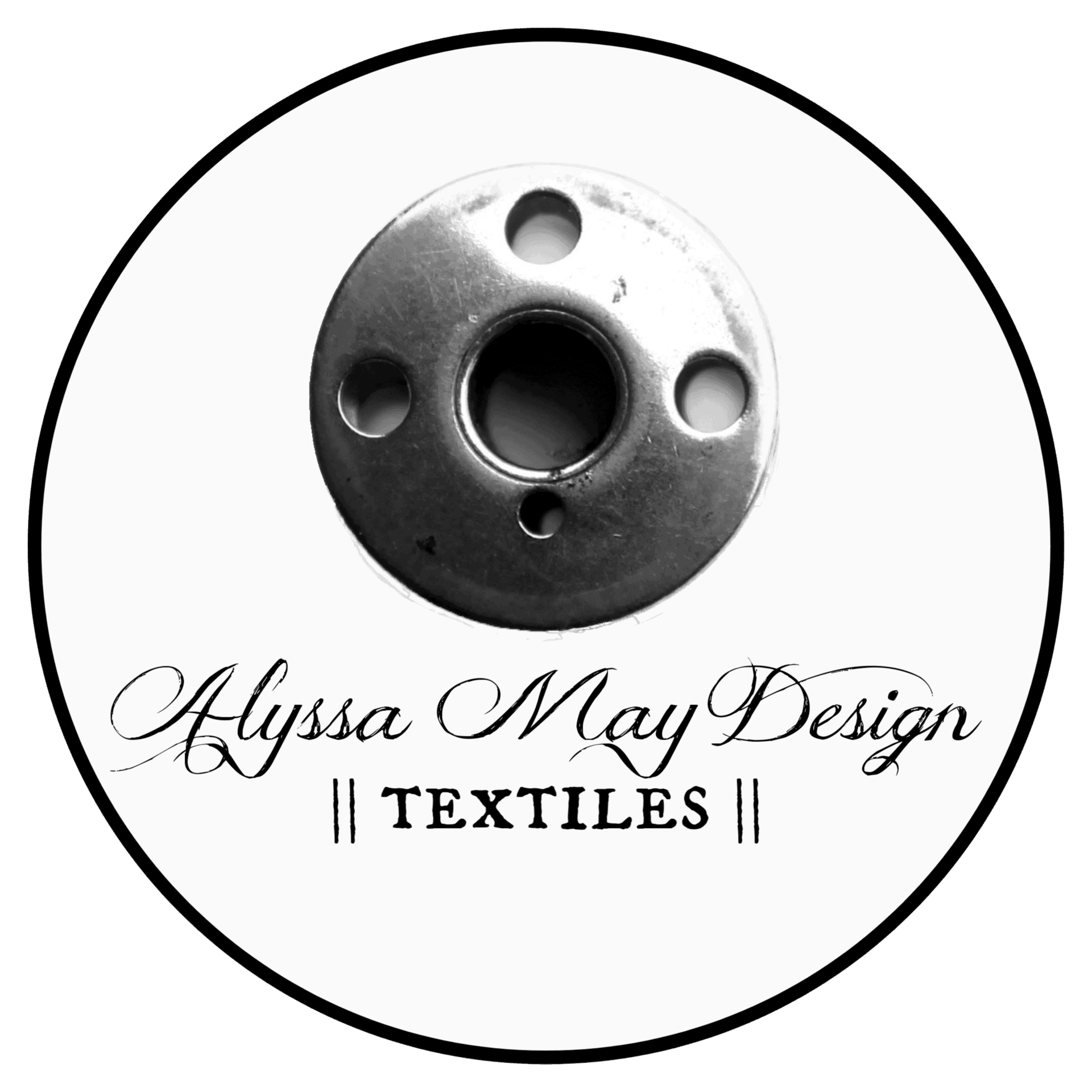 Sponsored by:
Alyssa May Fabrics is our fabric sponsor for this Workshop. Please check out their amazing selection of fabrics. Workshop students get access to a special discount code!
Click here to register for the Melody Dolman Virtual Workshop. Registration fee does not include the digital pattern.
Click below to include the Metra Blazer pattern to the course.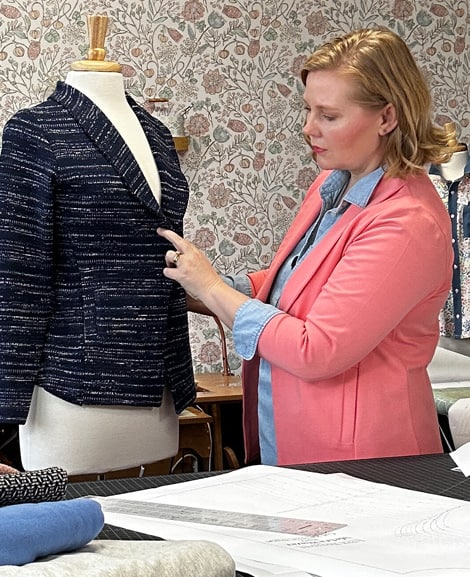 This item:
Metra Blazer Course