Love Notions Sewing Patterns, LLC Company Values
Here at Love Notions we hold the following core values and expect the brands and people we work with to align:
Community – We believe in the power of the sewing community to bring us together. Everyone has a voice that we can learn from and build each other up with.
Quality – In the pattern design, drafting, grading and instructions.
Collaboration – With testers, ambassadors, and other sewing related businesses. Our success depends on the collective passion, skill, and contributions of all our team members – from testers to ambassadors to admins. We value the feedback our team provides. We carefully vet the brands & individuals we work with to be sure their values align with ours.
Respect – For our customers and team members. We listen and hear you.
Diversity – It's important to us that our team reflects the sewing community. We are continually looking to add new members to our testing and ambassador teams that show as many different faces, voices and walks of life as possible. We support our BIPOC team members and customers and work build a sewing community where they are seen and appreciated.
Meet The Love Notions Team
Tami Meyer
Owner, Designer
After 10 years of running a successful custom children's clothing boutique, I made the leap in offering my original designs in pdf pattern format for the home sewist. My passion is to design user-friendly, digital sewing patterns that help you create the modern, comfortable clothes that will become your wardrobe staples. Whether you are a master sewist or a complete novice, my goal is for you to enjoy the entire sewing process from the time you click "download" until the wearer is twirling around in the final fitting. Above all I created the Love Notions brand to be about quality and community.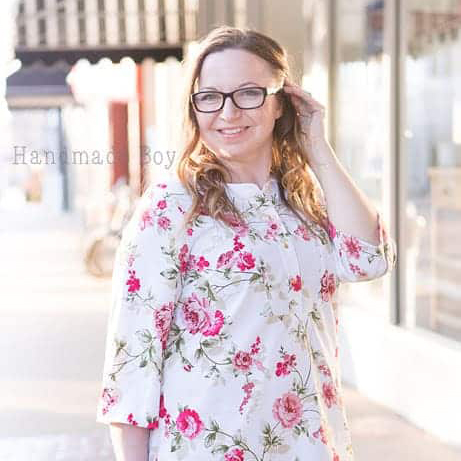 Kelly Simonsen
Customer Service, Assistant Designer
I adore helping people create clothes they love and feel great in. Witnessing people achieve their goal in crafting clothes for themselves and others is an amazing privilege. Nothing beats that feeling of pride when somebody finishes a piece and shows it off, and I love that I can share in that with them whether it's helping learn a new technique, or admiring a picture that was shared. Boy sewing is a challenge I can't get enough of! I am so honored to be able to design sewing patterns for boys under the Love Notions brand. My goal is to provide you with unique designs boys of all ages will love to wear and that you will love to sew!
Tessa Heiser
Marketing Director
I love sewing because it allows me to have special hobby all my own, and to create something that actually stays DONE. As a mom with small kids, sewing has been an extraordinary gift. I work in the Love Notions community assisting with marketing. I have been a fervent supporter of Love Notions from the beginning and have helped organize and plan the Sew-cations and community events with Tami for the past few years. I love the sewing community and I am thrilled to be a part of the team. You can connect with me on the Love Notions Pattern Support group or on my Instagram account, @tessadoes.
Alex Radu
Ambassador
I'm Alex and I've been sewing for about 9 years. I love making (and wearing) dresses, as well as sewing for my two boys. We live in Florida so I mainly sew spring/summer attires. I was born in Easter Europe then moved to Canada (where my family still resides) and lastly the US after meeting my husband. We have recently started beekeeping, as a hobby, and are learning so much every day.
Anjori Halder
Ambassador, Group Admin
I bought my first sewing machine in 2010 to make a crinoline slip for a themed wedding I was attending. After which, sewing became a hobby off and on, in addition to my day job as a software engineer and project manager.
Once I became a SAHM, I was restless and needed something to do, a sense of accomplishment. Around that time, I found indie pattern companies, opening up a whole new level of sewing. My first being LN's Sabrina Slims. I then, started pattern testing in 2017; it gave me something to work towards – satisfying the project manager in me.
Now I only test for Love Notions. Instead of rushing to a deadline, I take time to get a garment to fit ME. This means tissue fittings and sometimes multiple muslins. Trust me, the results are worth it!
I'm not sure I have a signature style, but you'll find that I often use trims, piping, multiple fabrics combinations, and my very own free-motion embroidery designs to elevate my makes.
When I'm not making garments, I am creating custom thread portraits and paintings for my shop.
Crystal Collins
Ambassador
Hi, I'm Crystal and I am an attorney turned stay-at-home mother of three. I started sewing about seven years ago shortly after my youngest son was born. My first few years sewing were challenging, so I registered to take a weekly garment sewing class to increase my skills. This was about four years ago and I have been sewing non-stop ever since! Sewing gives me a creative outlet and helps me stay on top of fashion trends in a way that fits into my lifestyle. I love sharing my makes on YouTube and Instagram. I am happy to join the Love Notions team!
Tami Peterson
Ambassador
Tami of Sewsophielynn's love of sewing began as a tester for Love Notions patterns four years ago.  One of her very first pattern tests was the Boyfriend Cardigan and it sparked a love of learning, creating, and capturing her latest makes.  She's a mom to five kids ranging in age from a high school senior to a 7-year-old.  She loves sewing for her kids but the photos of them in their latest handmades are her favorite part of the process.
Ilse
Ambassador
I'm Ilse from Belgium, a little country in Europe. Besides my family and teaching I love to create (and to buy fabric😬) It's very difficult for me to sit still in our seat. It always itches to be busy. My mom gave me the love of sewing. Many of you know how relaxing sewing is and on top of that I wear original clothes that best suit my body.
I'm so proud to be an ambassador for Love Notions!
Josephine Ann Magoola
Ambassador
I am born and raised in Uganda, Africa and we moved to the UK 5 years ago. I am married and a mother of 2. I trained in Public Health (not practising) but currently working on something different from home. My grandmother sewed and so did my mum. And I first used my mum's manual sewing machine when I was 9 for simple repairs. And since I bought my very first sewing machine in 2009, I have not lived without one. The main reason I sew my clothes is because I am quite small and struggled to find clothes that both fitted and suited me. I share most of my sewing over on Instagram, my blog and Youtube channel.
Karina Trinidad
Ambassador
I've been sewing since I was a child and this craft has accompanied me for the last 30 years. I taught myself for the first couple of years and then had valuable input from my great aunt in my late teens. She was a couture sewing instructor and her influence is with me until this day: neat seams, hand basting, patience and striving for a great fit, along with consuming less resources. I sew because it makes me happy. I can dress the way that I feel great in and that flatters my body, by combining the style and the fabric that I love. I have been a midwife for 20 years and have also been living in different countries since my childhood: Chile, Australia, USA, New Zealand, Bolivia and currently in Brazil. My current passion is teaching sewing on my YouTube Channel.
Katie
Ambassador
I'm a mom of 2 boys who enjoys reading, cooking and playing board games. I sew because I've always felt the need to be creative and found sewing apparel was a useful way to show this. Now I sew because it brings me joy to wear clothes I've made and fit well.
Katie Grimm
Ambassador, Group Admin
My passion has always been sewing! I earned a bachelor's degree in Home Economics Education with a minor in Clothing and Textiles and loved the years I spent as a high school sewing teacher. I've sewn everything from fully tailored wool suits to wedding dresses, but with five kids ages 5-14, time for sewing was hard to find! A few years ago a friend introduced my to Love Notions, pattern testing, and the amazing online sewing community and I've never looked back. I'm excited to share my love of creating.
Keira Wood
Ambassador, Community Manager
I am a self taught sewist living in paradise Barbados, a tiny island in the Caribbean Sea. I started sewing as a child, making doll clothing from my dad's old socks. I always had an interest in fashion but didn't take it seriously until my failed job hunt when I moved here. As a corporate girl, I had difficulty coping with being home so my husband bought me a sewing machine to keep my busy. I tried handbag making then moved on to trashion. I used garbage from the beach to embellish handmade garments but soon realised I had no idea what I was doing with the technical aspect. I googled 'how to make a sweetheart dress' and discovered commercial and indie patterns. The rest is history! Check out my YouTube Channel here.
Kim Koluch
Ambassador
I really can't remember a time when I was not sewing. The photos of a little girl sewing on my intro video actually really are of me at age 3. My mom, Dorothy, taught me her great passion for sewing. Today, my reason for sewing and teaching others is to help people look and feel their best, and gain confidence through sewing. It's also a legacy that I would like to see preserved for generations to come.
Koe
Ambassador
I grew up in a tiny town where my mom taught me to sew at the age of 8. I have never really cared for clothes shopping. I have always had a hard time finding clothes that are not just suitable for our hot weather, but modest and fit me well. So I decided to only make my own clothes. I haven't shopped for clothes in over two years. I also make my husband and kids clothes on occasion, after they ask 100 times. Sewing is like therapy for me. It's also a way for me to express myself and show my love for others. My family and friends are all pretty much guaranteed a hand made gift from me on their birthdays.
Leanne Fayard Bagala
Ambassador
Leanne was born and raised in New Orleans, LA. She grew up surrounded by crafty women, but honestly thought she would never get into sewing. Only when her best friend got into it and Leanne saw how much it did for her mentally that she gave it a thought. Fast forward 3.5 years and she's not sure what she did before sewing. In addition to garment sewing, Leanne is a new found quilting lover and finds herself balancing between the two now more than ever.  Sewing helped with her self esteem in ways she never thought it could, and for this reason, Leanne really tries to use her voice for continued size inclusion in the sewing community. She currently lives in Phoenix, AZ with her husband and two crazy cats.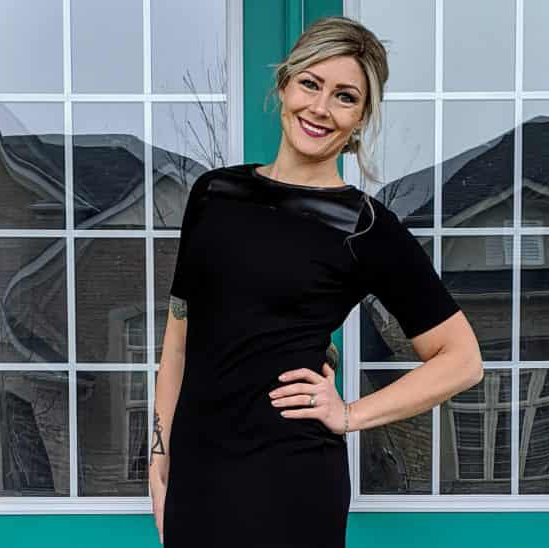 Marta Gloger
Ambassador
Hello! My name is Marta and I'm so happy to be an Ambassador for Love Notions. I started sewing because at the end of my second maternity leave I felt like I had nothing for ME. I needed a creative outlet. I had my late mother in law's old sewing machine (a trusty Kenmore that my husband remembers buying at Sears in the 90's. I still use it!), so my husband taught me how to thread it, and I've never looked back! I love the sewing community and being able to be creative. The feeling I get from learning a new skill, or creating something that looks in real life like it did in my head, is just the best. I think my very favourite thing about sewing is: POCKETS!
Noreen Mays
Ambassador
A few years ago after yet another discouraging shopping trip, I came home and for the first time in years thought, maybe it's not my body but the clothes that are the issue. It was one of those "ah ha!" moments when I realized that I had the ability to do something about it! Even though I had sewn professionally it had been years since I had made my own clothes, I determined right then that that was all about to change. I soon discovered the world of PDF patterns, Facebook groups and Love Notions. That very day I made my first Laundry Day Tee and I've never looked back! The way Love Notions designs flatter a variety of shapes, sizes and ages has done so much to build my own self confidence and I hope that through my sewing and sharing I can inspire others the same way!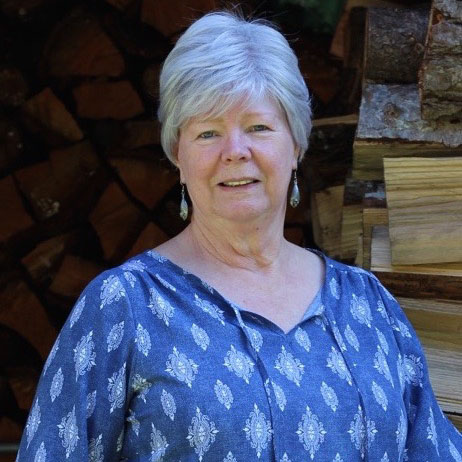 Pat English
Ambassador, Group Admin
Happily retired now, I came back into sewing when my first grandchild appeared on the scene and before long I discovered sewing groups. Being a member of the Love Notions Support Group has inspired me, taught me so much and given me the confidence to tackle new techniques and experiment with fabrics and patterns. Now I can't imagine a day without a visit to my sewing room!
Rachel Ring
Ambassador, Group Admin
Rachel has been with Love Notions in some capacity since 2014. She's a mom of two who loves creating custom clothing for her children. She's very active in helping test the Love Notions patterns to ensure great quality and fit. You can find Rachel and her children's faces in the listings of many pattern brands, not just Love Notions! Her encouragement and enthusiasm for sewing is infectious!
Sequoia Bond
Ambassador
Hi friends! I'm Sequoia, the seamstress behind the machines at SequoiaLynn Sews. What you may not know about me is that my love of sewing didn't start as a child like so many others. I was fully into my late 20's before I caught the sewing bug and that was strictly flat things like quilts. I taught myself to sew on a 1930's machine that had horrible tension issues and didn't backstitch. I had no idea how to fix the tension, but I made a quilt top with it. It was a complete train wreck, but it made me LOVE sewing. I replaced that machine soon after with a newer model (with backstitch) and continued to improve my skills. That first machine is still in my living room! One day, I realized I was completely fed up with how clothing looked and felt on me. As a plus-size person, I wasn't happy with my options in the store and was ready to make some changes. I soon began buying thrift store clothes and refashioning them into my style. It didn't take long for me to want to learn more about clothing construction and achieving a great fit. Enter the PDF world. I finally found "my place." For the first time since I was a preteen, clothing actually fit me! I made some great friends while falling in love with pattern testing and writing my sewing blog. As a bonus, wearing clothing that fits my shape has really improved my self-esteem. I love helping others improve their sewing too! I am grateful for the opportunity to sew with the Love Notions family, and really enjoying being part of their team!