Today's Love That Look: The Classic White Tee
Hi, I'm Shelly from Sew Shelly Sew (Instagram @sewshellysew)and I admit I have never owned a dolman tee that I liked…until now!  I see so many pictures online of fashionable dolman tees and they look so comfy and stylish on other people, but I've always thought they look silly on me.  I have wide, sloping shoulders so I've always had hope that maybe if I made one myself I could get one that I like!
My Inspiration Tee
Lately I have been especially admiring this tee from Athleta
I just love the easy-fit of it and the dolman sleeves!  Yikes on the price though!!!  I also want a shorter sleeve on my tee since I'm headed into summer.
My measurements put me in a size medium for bust and then between medium and large for waist and hips.  I decided to use the size medium but grade out to the large for waist and hips.  I also did a sloped shoulder adjustment which is pretty standard for me in other patterns.  I usually have to do a wide-shoulder adjustment, but I didn't on this one given the style.
I used this white Hemp/Cotton Jersey from Dharma Trading Co.  It really drapes nicely and I love how it feels and wears!
I also made a few tiny little modifications to get the style I was going for
(1) I shortened the top by 1-2 inches.  I'm 5'6″ but I wanted the shirt a bit shorter than it is intended
(2) I scooped the neck down a bit.  I just wung it, but I realized later I should have used the Terra Tunic neckline!
(3) I removed the seam allowance from the neckline and did a binding around the neckline instead of a facing pulled to the inside.
(4) I bound the sleeves in the same way as the neckline.  I didn't make any pattern modifications for this, just sewed it as a binding rather than a cuff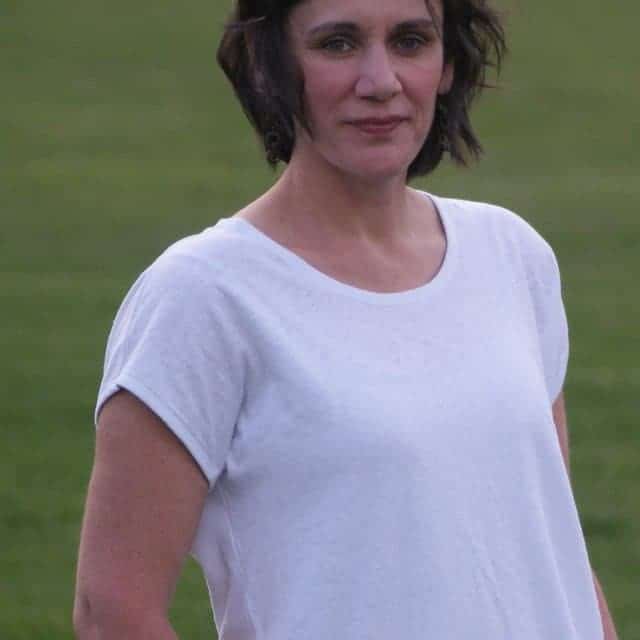 This little white tee has been one of my favorite makes for myself!  It is so versatile, I can wear it with just about anything!
Here it is styled with my skinny jeans.  I totally need to whip up some Sabrina Slims…they would pair perfectly with this!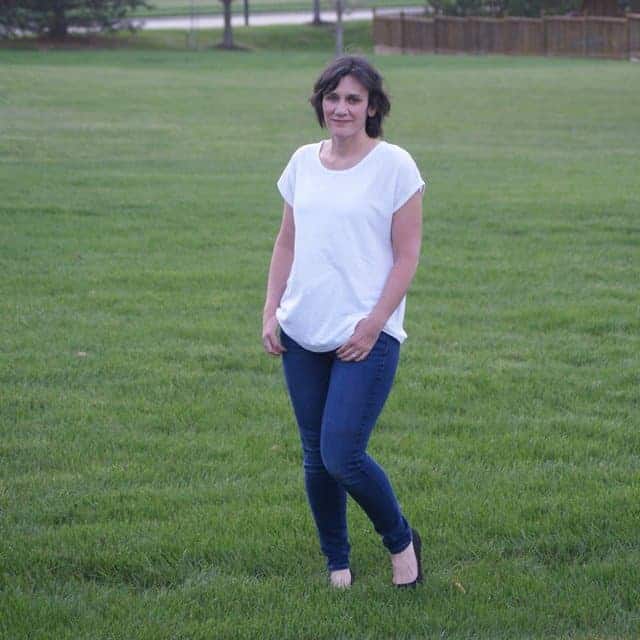 It also goes nicely with my favorite linen Summer Cayes
And I just had to whip up a midi-length, swing Sybil Illusion Skirt to pair with my new white LBD for dressier occasions.  I have a pencil Sybil Illusion Skirt on my to-sew list also!
Check out these patterns and more in the Love Notions Shop and stock up now because there is an amazing sale going on for Mother's Day!  Get 25% off all patterns using code motherslove through Monday May 15!  Here are links to the patterns I mentioned: La Bella Donna Top & Tunic, Sabrina Slims Pants, Summer Caye Pants, Capris, and Shorts, Sybil Illusion Skirt Collection
Ladies La Bella Donna Top & Tunic

$

12.50