A summer raglan might seem a little weird, right? Raglans are one of those garments that "feel" like they belong in just one season. However, today Leanne is showing how the Rockford Raglan can work for every day of the year, especially as a transition from summer to fall. Check out the fabric and styles that help the Rockford Raglan transform as a pattern that can work year-round. As you think through your plans for the summer and coming seasons, you'll see that the raglan collection from Love Notions (including the Wrigley Raglan and the Samson Sweater for kids) are just what you are looking for!

Rocking the Rockford Raglan from Summer to Fall
Hi y'all!
How about a quick introduction first, yeah? My name is Leanne and I'm newer to the Love Notions Ambassador team. I also occasionally blog over at Threadyforit and am really active on my sewing Instagram.
I'm newly 31 and currently live in Phoenix, Arizona but was born and raised in New Orleans, Louisiana. I've been sewing for about 4 years and turned to this creative outlet as a way to get out of the limited choices available to plus size people in ready to wear stores. I love the freedom sewing gives you when it comes to style and what garments you want to wear, and am thankful for the confidence and self love it has given me over the last few years.
I hope everyone is finding relaxation with their sewing during these tumultuous times. Sewing is what I have turned to for quieting my mind right now, and I'm so thankful to have this creative outlet to get some me time in the midst of everything happening in the world right now.
*The links included in this post are my affiliate links that allow me to receive a small compensation that goes straight back into my sewing.*
Summer Wear
I'm not sure where you live, but in Phoenix we're getting closer to 115+ F temperatures every week. All my long sleeve tops have been shoved to the back of my closet, and short sleeves and tanks are here for the next handful of months. I've been living in tank tops lately, but I decided I needed to change it up and branch out from those. 
Enter Love Notion's Rockford Raglan. I'm not sure why, but whenever I think of a raglan I picture fall and all things pumpkin. Am I the only one?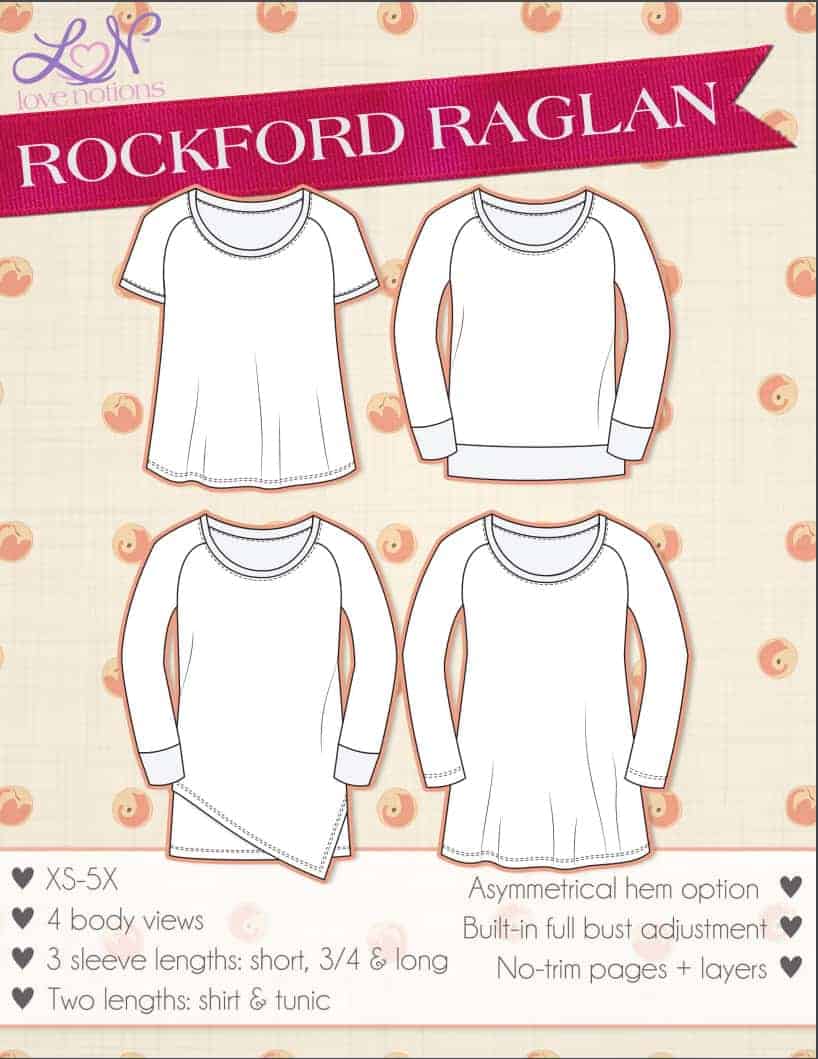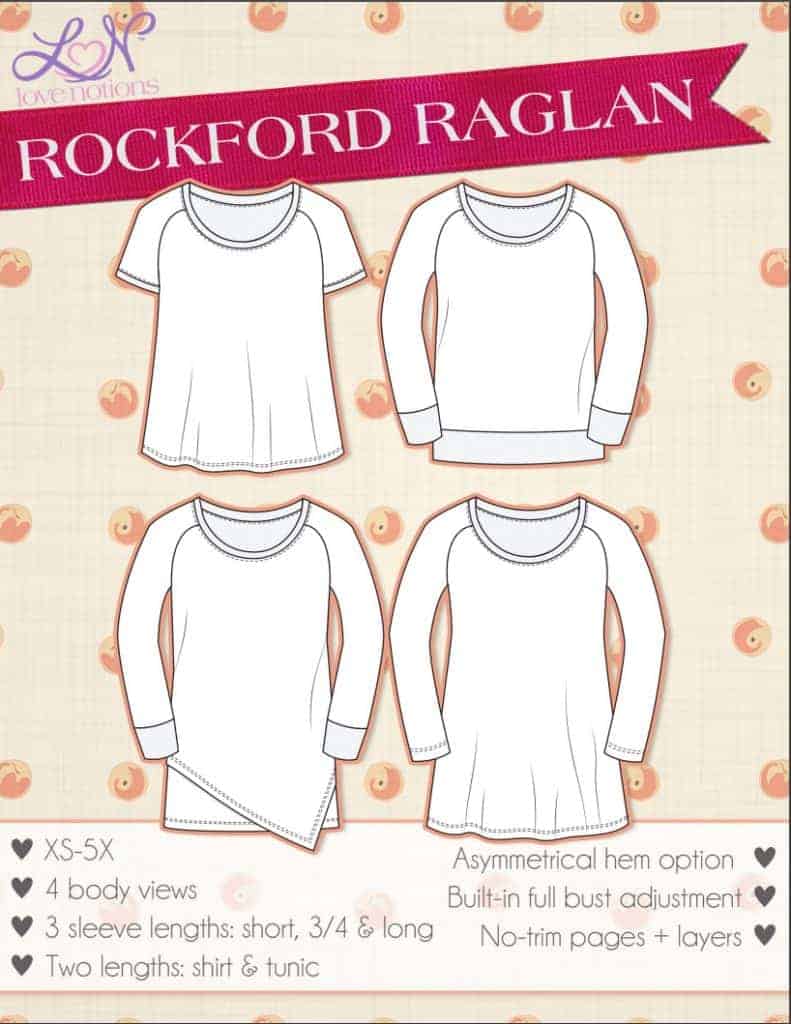 A raglan for summer, can it be?
The Rockford Raglan comes with a short sleeve option, so I wanted to see if I could stop myself from viewing raglans as a seasonal garment, and start viewing them as something I could wear year round. Spoiler alert: I can.
Rockford Raglan Fit
This pattern is more fitted at the bust and flowy throughout the waist and hips. It's the perfect loose raglan tee, and I'm excited that I can rock it year round now, instead of waiting for fall to wear my favorite style of top. I started off with a short sleeve version that I sewed up exactly like the pattern. The only modification I made was that I didn't add any length, whereas I usually would have added 1.5″ for my height.
Summer raglan with structured fabric, loose and airy fit
For this version I used a more structured mystery knit that I was gifted from my aunt. I paired this version with some ready to wear jean shorts, and I love the contrast between the tight shorts and the looser top. The loose fit of the Rockford is great for summer, because it feels airy when I'm outside as opposed to having tighter clothes sticking to me.
Shortened summer raglan + tie dye, drapey knit
For my second version, I shortened the length about 2 inches and used a drapier knit. This is a tie dye pointelle fabric that's very lightweight and goes great with the looseness of the Rockford. I paired this version with some bike shorts and it's what I've been wearing most often lately because it's so comfortable it's not fair. Most days I'm lucky if I change out of my sleep Pjs into my day time Pjs, but this combo is a great alternative yet still feels just as comfortable as pajamas, which makes it a big winner for me.
Summer raglan crop top + striped waffle knit
My last version is a cropped length Rockford to go with all of the high waisted bottoms in my closet. To do this I put on my regular length Rockford and measured how much I wanted to remove for the cropped version. I then folded the pattern up that many inches and tried my best to mimic the curve at the bottom of the hem of the original pattern. I'm sure there's a more professional way to do this, but it was quick and came out fine for me…so no regrets here.
I used a striped waffle knit, which I usually only wear in the fall and winter, but  in the spirit of taking patterns outside their seasonal boxes, I wanted to do that with waffle knit too. And? This is probably my favorite Rockford I've made. The waffle knit is nice and airy, and it makes the top feel even more flowy, which feels great in the hot temperatures outside. I paired this raglan with a pair of linen high waisted shorts and I felt really cute and put together, yet still comfortable!
More raglan possibilities
I also have some more waffle knit that I want to use to make a version that has a split hem on the sides as a transitional garment from summer to fall. I'm happy to report that I no longer view raglans as only fall & winter staples now, and I think my closet is really thankful for that. Tank tops are always a summer go to, but it's fun to switch it up by wearing a shirt with some sleeves on it, no matter how short or long they may be.
Do you think you'll try to rock the Rockford this summer? Or do you still think it's a garment better saved for the cooler temperatures?
Sewing through the seasons
While I was making these shirts, I was also working on updating the sewing journal that I keep to track the sewing progress I make every month. I find it to be such a great way to see exactly what you make each month, as well as a really fun way to look back on your sewing journey over time. I use a rubber stamp croqui from My Body Model that I sketch my makes on top of. I have a couple of blogs about the process! 
Blog #1 – How I Make my Sewing Journal
Blog #2 How I ordered and use my custom croqui rubber stamp
I would love to see your summer Rockfords on Facebook and IG and if you try out the sewing journal, I'd love to see that too!
Happy sewing y'all,
Leanne
Pin these for later!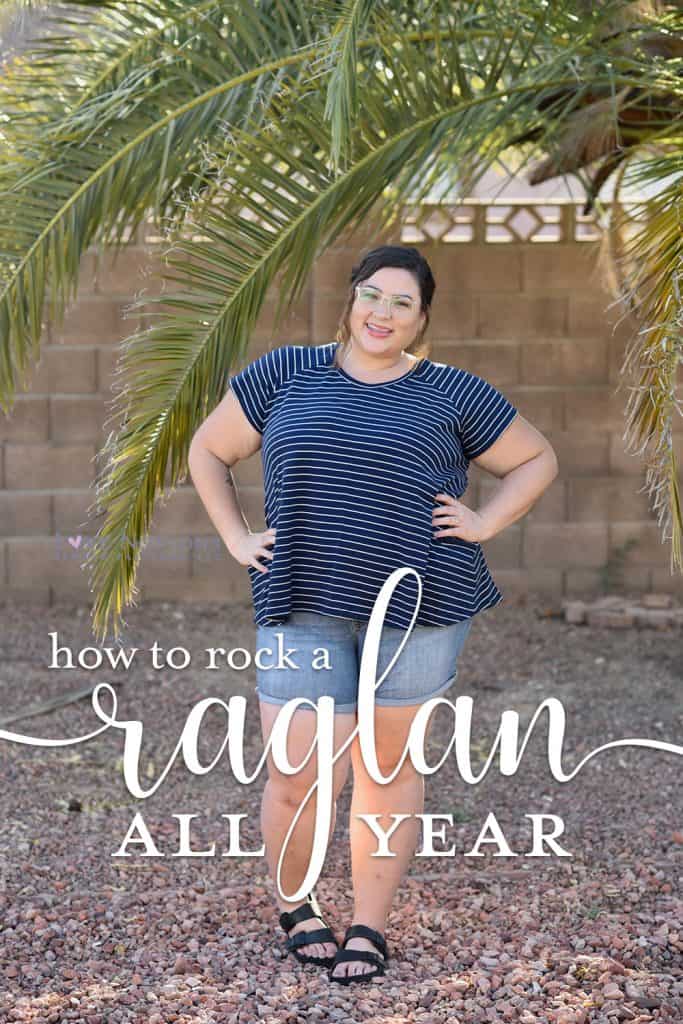 Shop Now
[carousel_slide id='414175′]