Driftwood Sew Along: Day One
Welcome to day one of the Driftwood Sew Along. This week, we are going to be sewing the latest Love Notions Pattern for boys, Driftwood. Each day, we will post here with fun hacks each step along the way. Make sure you are a part of our Facebook group so you don't miss our live videos and to share your progress with others sewing along with us! 

Choosing fabric
Driftwood is a pretty flexible pattern as far as fabric selection is involved. Knit fabric is a must. But, from there, the options are pretty broad. We prefer athletic knits. These go by several different names depending on where you are shopping. Our sponsor, Zenith and Quasar calls theirs athletic brushed poly. They have two weights, heavy (purple on the left) and light (blue on the right). And honestly, I love them both! They don't seem to have any in stock at the time of this post, but they have a pre-order up.
Sly Fox also has some great athletic fabrics. They call their Moisture Wicking Performance Fabric. This is the colbalt below. I can't tell you how many times he has worn this shirt and it still looks great! If it's clean, he reaches for it every single time.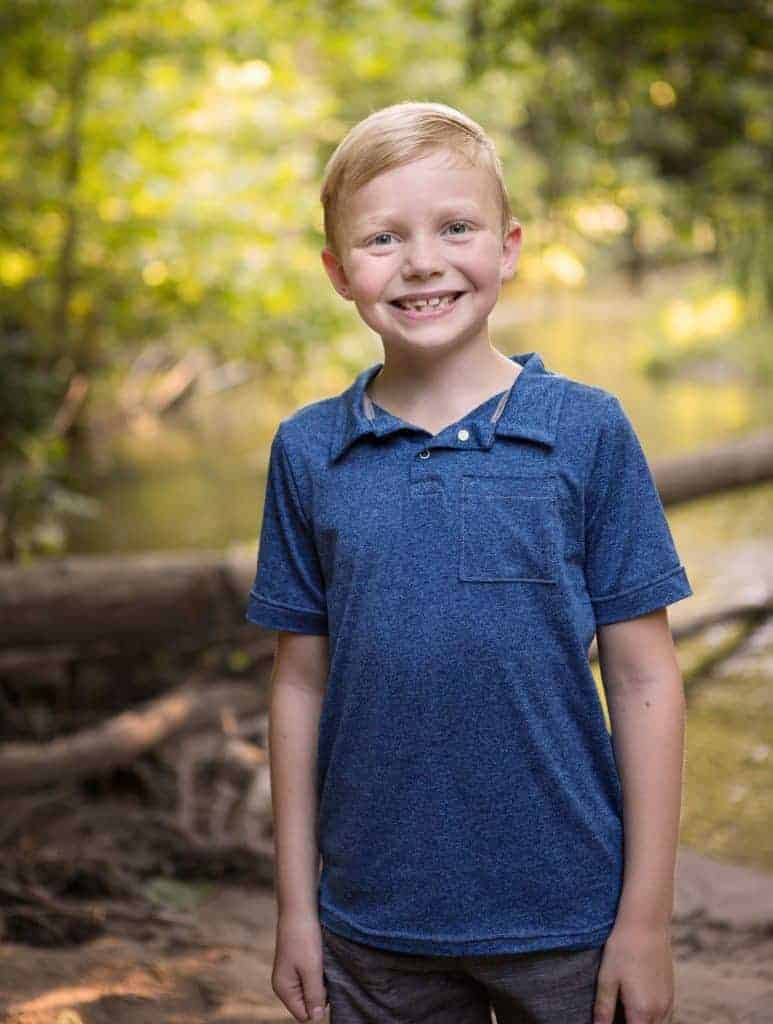 I also ordered some of Zenith and Quasar's tactel fabric. I really like the feel of this! It's very soft, but has a nice stable feel. Just watch your iron with a fabric like this. You definitely want to use a pressing cloth!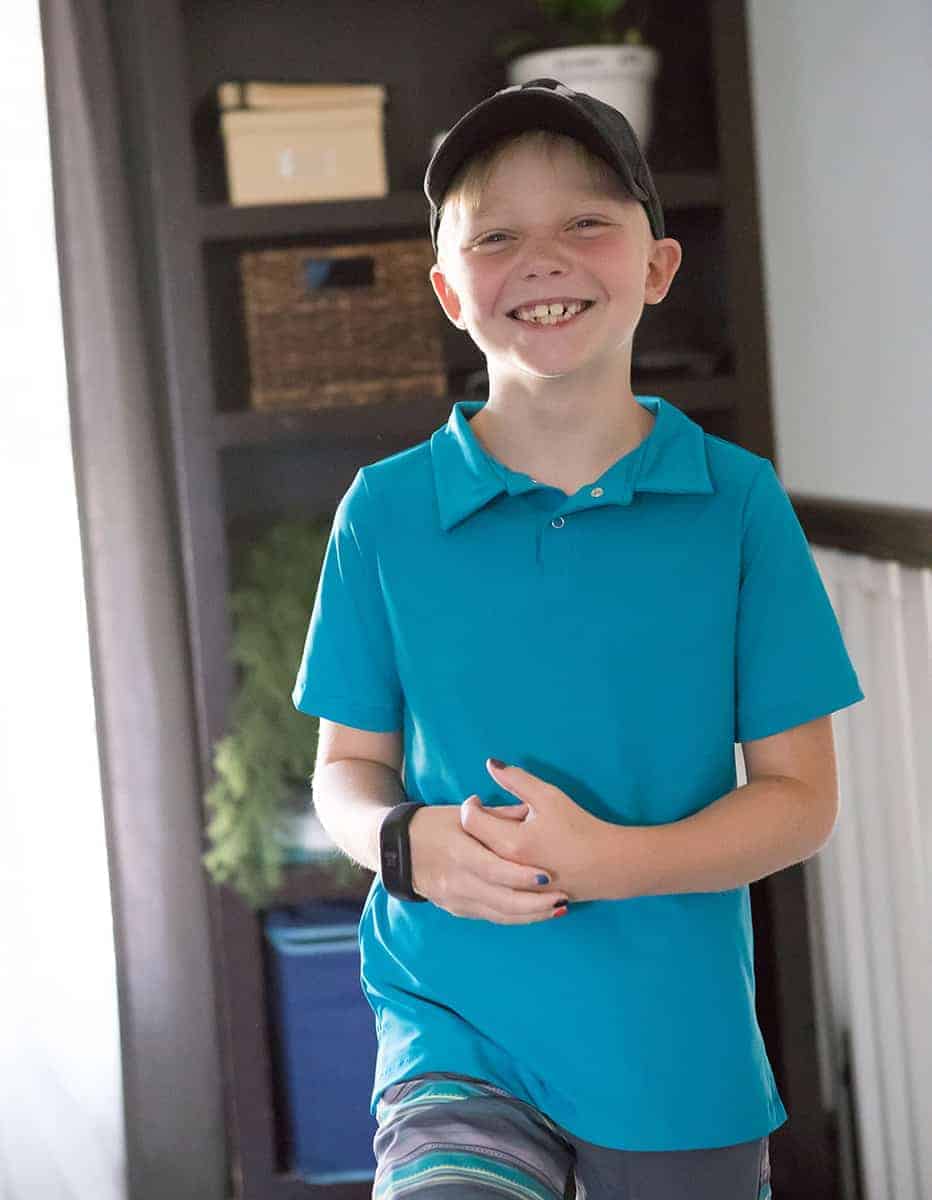 Another great fabric for the Driftwood is a light weight sweater knit. It gives you a very classic feel and is great for casual or dressier occasions, especially paired with a nice pair of slacks.
Modal is a very popular new fabric. It's has great drape, is easy to sew and very soft and comfortable to wear. And, it makes a great Driftwood. I sewed Thomas a layering tee with it (I found mine at Sly Fox.) and when he slipped it on he exclaimed "oooooh I LOVE this fabric!"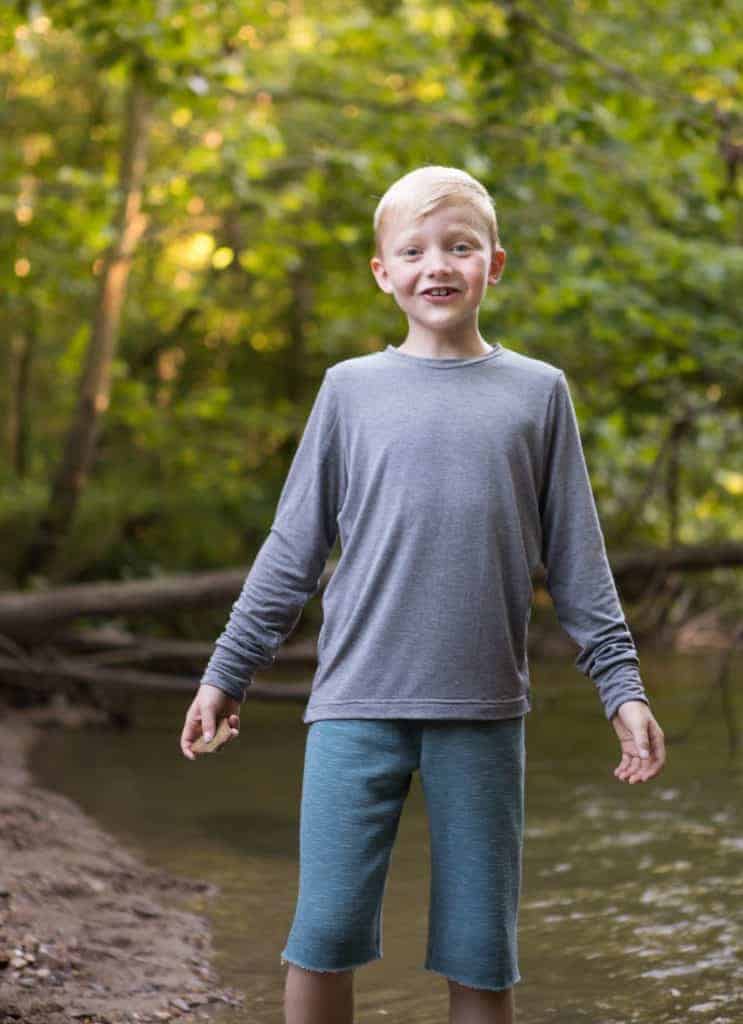 Everybody always wants to know if cotton lycra will work for a pattern. And who can blame them? So many great prints, and it's usually very affordable. You can definitely use it for Driftwood. Just know that it may produce a slightly boxier looking shirt.
I do like it for the crew neck version.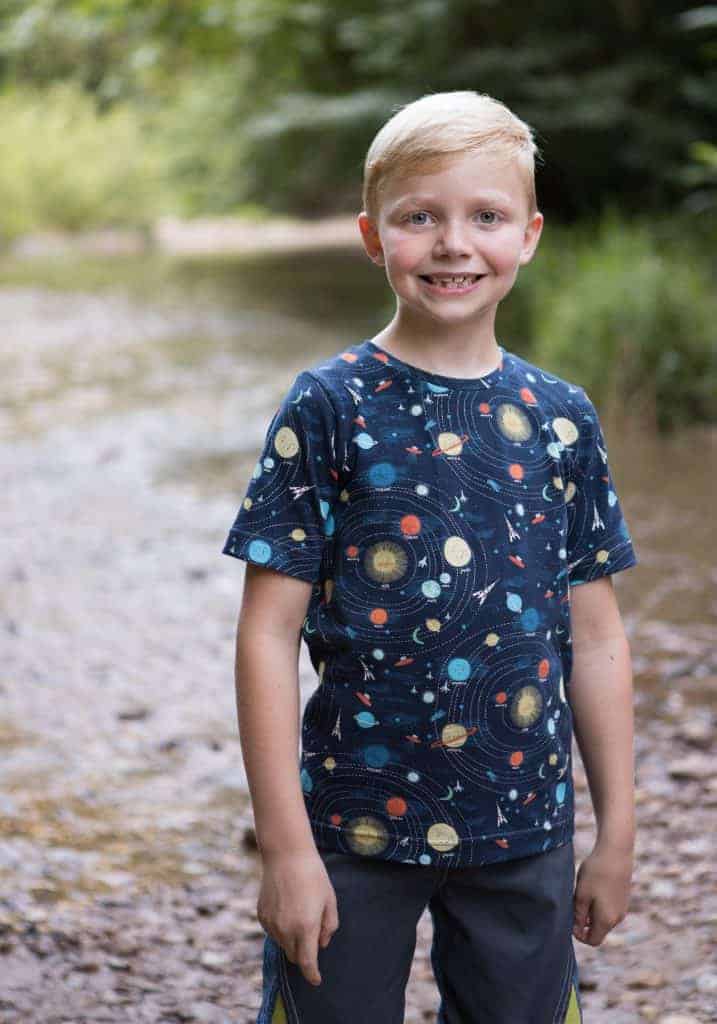 It can also make a great polo though! Don't think you are limited to solids and stripes for a great casual shirt.
Cutting out your pattern
Once you know what fabric you want to use, get your pattern assembled and cut out your fabric. Make sure you transfer all of your pattern markings.
Now, here you can make some fun choices, like color blocking and layered sleeves!!
To color block, I slice the body of the pattern pieces just below the armscye. You can see it in the blue line on my pieces below. I noted to add seam allowance because I won't be cutting my pattern pieces. I just fold under on the line. Then use this tutorial for how to add the seam allowance with this method.
If you like the layered sleeves, cut both the short sleeve and the long sleeve, you will have four sleeves.
If you like the hood addition, grab a hood from any pattern. I used the Vanguard hood. It did take some altering. Don't worry, it's not difficult to do! If the neckline of your hood is larger than the neckline of your shirt, just trim it down to fit. I also took off the hem from the front of the hood to add a band. To do this, I removed 1″ for the hem allowance and  5/8″ for the addition of the band. (Finished band will be 1″ wide, but we needed to leave 3/8″ for the seam allowance.)
To create the band, cut a strip wide enough to match the length of the front of the hood and 2 3/4″ long. (1″ on the fold plus 3/8″ on each side for seam allowance)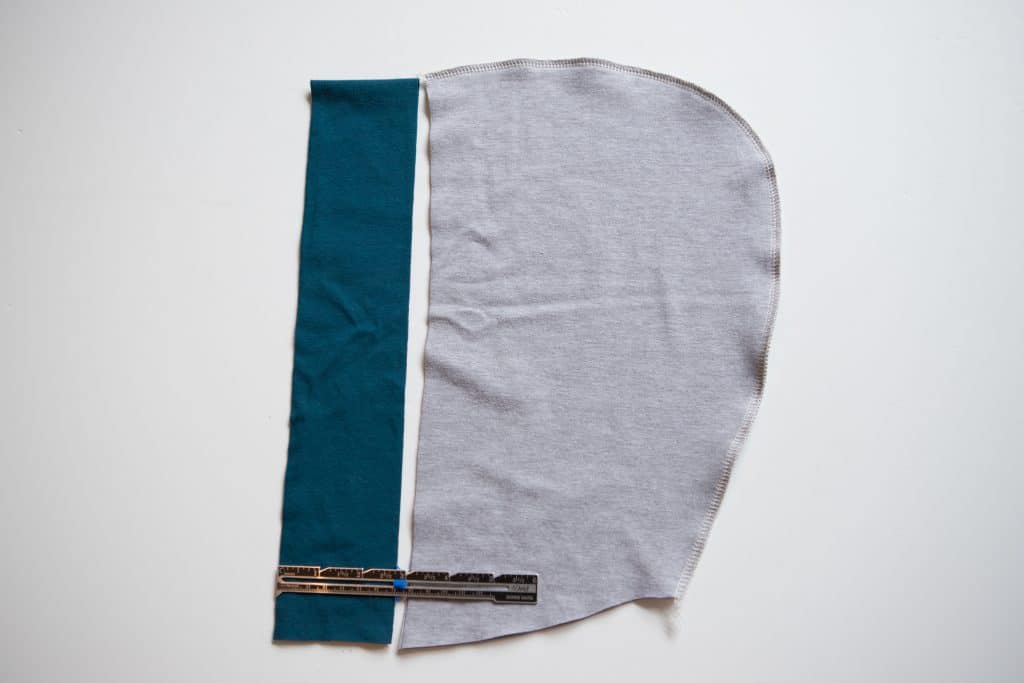 That's what we have for today! Tomorrow we will start assembling our Driftwood.
Driftwood Henley & Polo Shirt

$

10.50