I'm Katie and am excited to share a fun hack to the Love Notions Resolution Bottoms joggers or yoga pants!  I'm a mom of 5 kids ages 4-13 so I'm always on the go.  We spend a lot of time outdoors hiking, playing and watching sports, and running from place to place.  I have a favorite pair of pants from a high end leisure wear company that have awesome zipper pockets so I knew I had to recreate them on a pair of Resolution Joggers.  I LOVE the fun detail they give the pants! It really isn't that tricky – if you're nervous, try it out on a scrap first. It's worth it!
How to sew a zipper welt pocket
Supplies needed:
Pocket lining pattern piece

ruler, 6" zipper

lightweight woven coordinating fabric

interfacing 1"x7"

marking tools.
Because the pocket will start a little lower than the slant pocket, you will want to expand your pocket bag slightly.  This is based off your personal preference, but making it a little deeper and wider is a good start. Be sure to keep the top and pant side the same.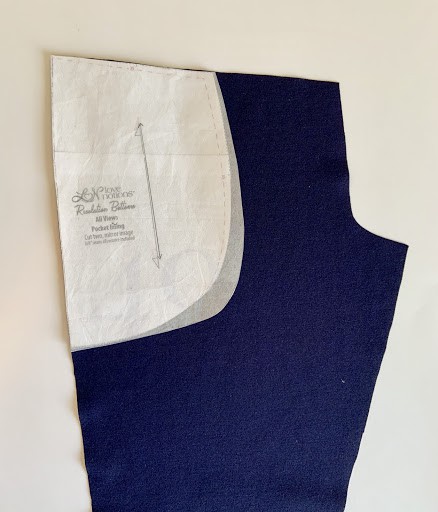 Using your new pocket lining piece you created, cut one pocket lining piece out of main fabric, and one pocket lining piece out of pocket lining fabric.  It's suggested to use a lightweight woven to reduce bulk.
Decide where you would like your pocket to go.
Be sure to leave ⅝" at the top and side for seam allowances.  Draw a box 6" long and .5" wide where you would like your welt pocket to be.  Draw a line ½" from each end to the corner, creating a triangle.
With right sides together, place woven lining piece together with pant leg.  Transfer markings onto wrong side of lining.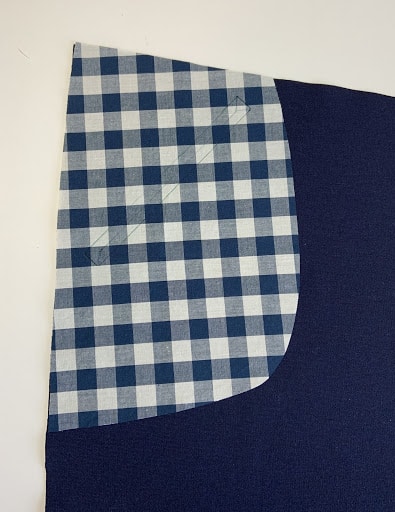 On wrong side of fabric of main pant leg, mark pocket line.  Center interfacing over line and fuse to main pant leg.
Stitch around marked box on pocket lining, sewing both the pocket lining and pant front leg together.  Pivot at corners, making sure keep corners square.
Cut down center line of welt box.  Stop ½" from each end and cut to but not through the corner.  
Push fabric through welt opening.  Press well. It may be helpful to roll main fabric slightly around the seam so that the lining fabric doesn't show from the front.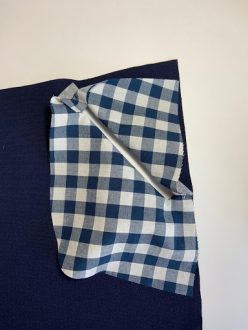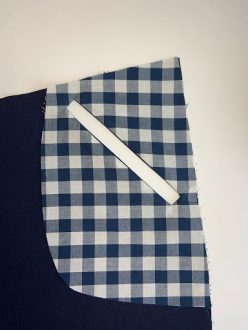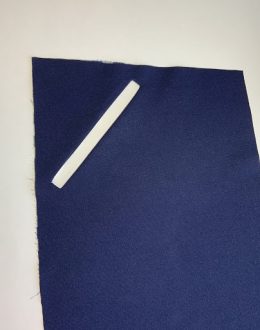 Zipper should fit perfectly inside opening with zipper stop at one end and zipper pull at the other.
Using washable seam tape or a glue stick, place zipper in welt opening, making sure to keep opening ½" wide.  You can also add pins to keep it in place if desired.
Topstitch close to the edge of the opening all the way around welt using a zipper presser foot.  
Align remaining pocket lining piece over woven pocket piece and stitch around pocket lining pieces.  Top and side of pants should still match up. Edge finish pocket as desired. Continue on with pants construction as indicated in instructions.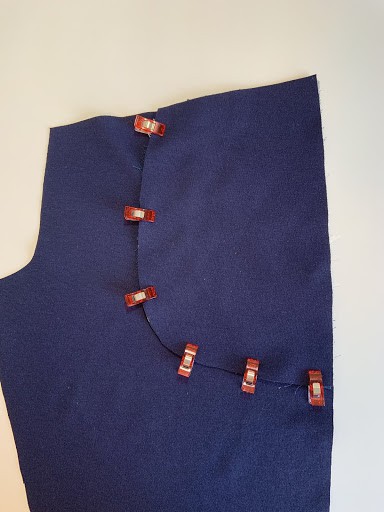 Way to go!
You have a fun zipper welt pocket to jazz up your Resolution Bottoms!  You can read more about my sewing adventures, including all my favorite Love Notions makes HERE or follow me on Instagram HERE!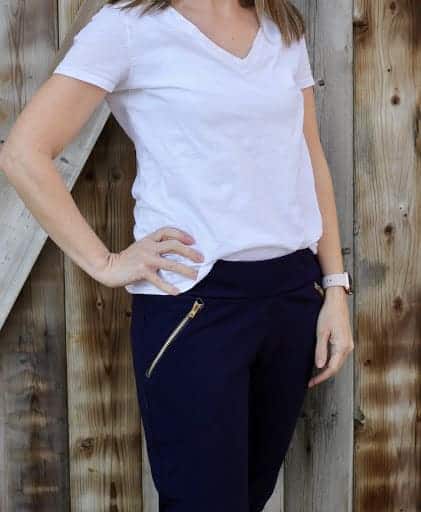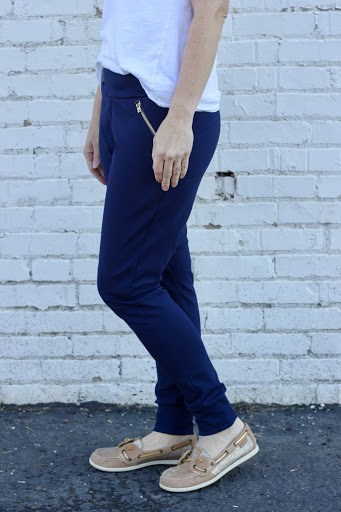 Resolution Bottoms

$

12.50