Lace is such a great element to add to any outfit! It can be elegant, casual, playful and always beautiful. It's light airy feel makes it scream summer to me! So that lead me to wanting to feature lace and all the things that we can do with it for this year's summer blog tour. So with that, I welcome you to Day One of the Lace Summer Tour!
Lace Summer Tour Day 1
Each day of the tour, we have our favorite bloggers featuring our beloved Love Notions Patterns with their favorite lace hacks. They did some incredible things and I can't wait to share them with you! Before we join up with today's bloggers, let's look at some great lace inspiration!
Inspiration
I love that lace can be casual or formal. Take this cute, casual raglan with the lace sleeves. The Rockford Raglan would be the perfect pattern to recreate this sweet summer top!
https://www.pinterest.com/pin/181199584992036864/
And then for the formal side, we have this gorgeous lace sheath dress. How perfect is this idea for the Tessa Sheath Dress!
https://www.pinterest.com/pin/181199584992215667/
Today's bloggers
Today, we have Sneha from Sewing Curves, Tami from SewSophieLynn and Anna from Kainara Stitches.
First up we have Sneha. If I would raid any blogger's closet, Sneha's would definitely be on that list! Today she shares how she made this amazing lace skirt using the Sybil skirt collection!
Anna is always sewing up fabulous clothes for herself and her family! Today's creation is no exception. Join Anna over on her blog Kainara Stitches to see the great lace sleeve top she created with the Classic Tee.
I just adore Tami's style! She manages to mix trendy with classic in a way that makes everything amazing. Join her on her blog SewSophieLynn for more details on this classy eyelet blouse she made using Harmony.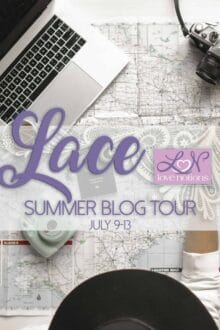 Monday: Sewing Curves SewSophieLynn Kainara Stitches
Tuesday: doodlenumber5 My Heart Will Sew On Third Shift Creations
Wednesday: Princesse et tresors Phat Quarters
Thursday: All Things Katy! Back40life
Friday: Sew Like a Sloth Very Blissful Seamly Behaviour