Origami Blog Tour: Day 2
Welcome to day 2 of the Origami Blog Tour. Today we have three more super cute looks perfect for fall! We even have a great Mommy and Me look to share with you today! 
Let's kick today off with Cassie from Pear Berry Lane. I just love love LOVE the fabric she used to create this amazing tunic for her little girl. Seriously cute fall is happening right there!!
For a classic ladies' look, Anna from Kainara Stitches has us covered! She will be able to do so much with this great addition to her wardrobe. Everybody should have a basic cowl tunic in their closet!
And for our sweet Mommy and Me look with have Heather from All Things Katy! Aren't the the cutest set!! Makes me wish I can still get away with a Mommy and Me look with my girls.
Who doesn't love a giveaway?!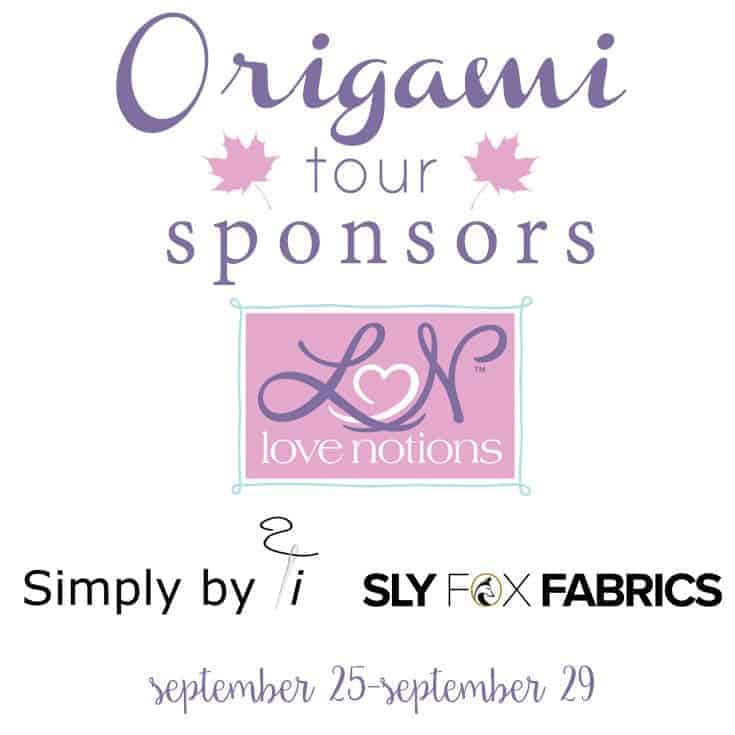 We love to host giveaways with our blog tours!! This week we have some great prizes!! Enter the rafflecopter below for a chance to win an awesome prize package that includes a $50 gift certificate to Love Notions, a $25 gift certificate to Simply by Ti and a mystery box of fabric from Sly Fox Fabrics.
International enteries are welcome, but will be responsible for shipping.
Tours LOVE to have a sale!
So this week only, grab your copy of the women's Origami for $8 or the girl's version for just $6. Sale ends Saturday September 30 at 11:59pm cst.
Stop by and say hi to all the fantastic bloggers joining in!
Monday September 25: Sew Shelly Sew Sewing Curves Ruby Rue Creations
Tuesday September 26: All Things Katy! Kainara Stitches Pear Berry Lane
Wednesday September 27: Ma Moose Back40Life
Thursday September 28: Sprouting JubeJube Mermaid Mama Designs Third Shift Creations 
Friday September 29: Ronda B. Handmade Stitches by Laura Tales of a Tester
Sale!

Origami Tunic & Cardigan for Ladies

Sale!

Origami Tunic for Girls