Hi y'all! I'm Courtney from The Wholesome Mama and I am super excited to share with you the Tessa Sheath Dress today!
I tested the sister pattern, the Tabitha Top, and oogled over the gorgeous dresses made in testing. I never thought I could pull it off for my shape.
Fast forward a few months…I was browsing Pinterest for inspiration for a dress to wear this holiday season, and this image caught my eye. I knew that I just HAD to re-create it…insert Tessa Sheath Dress 😉
Tessa was the PERFECT pattern to recreate this dress…and at just a fraction of the cost!
What attracts me to this pattern so much is that, not only do you get ONE gorgeous dress, but you get nearly endless possibilities when paired with the Sybil Skirt.
…and YES they work perfectly in conjunction with one another…a match made in heaven!!!! Um…and one more thing…can I just say POCKETS?!?!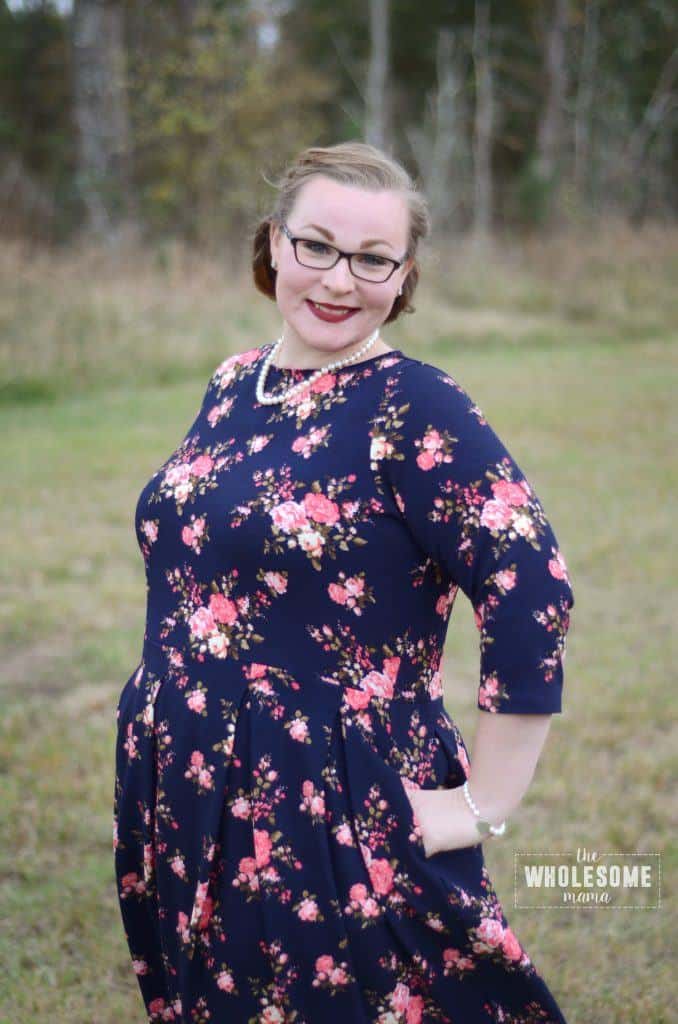 I used a floral Liverpool from Pretty Posh Prints a few months ago, and just adore the pairing! After trying it on I felt totally vintage-inspired, naturally I had to take that and run with it ::breaks out the pearls:: and go for a retro styled hair-do. The only thing that I just WISH that I had was a crinoline to give the skirt more body. That would just take the cake, but I wasn't quite ready to commit to one of those just yet.
The Tessa Sheath Dress comes in sizes XS-XXXL with options for a bateau or scoop neckline, feminine shaping at the back and optional yoke detail.
I chose to do the bateau neckline as that so closely mimicked the neckline of my inspiration image. It was just a BREEZE to sew up…even the box pleats. I just LOVE the technique used for the neckline as well, giving it a nice classic, finished look. Over the years I have learned so many tips and tricks from Tami that have really stepped up my sewing game. I think that this may just be my favorite pattern yet!!!!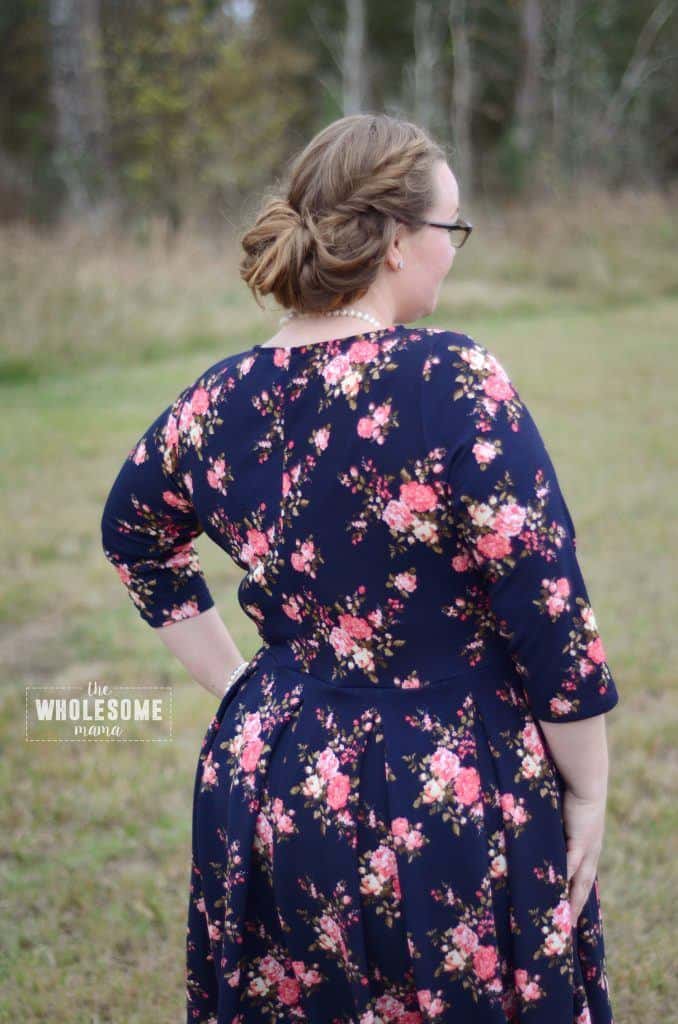 Tessa Sheath Dress

$

12.50

Sybil Illusion Skirt Collection

$

14.50