Creating a Wardrobe Staple
Hi Everyone! I'm Marta from The Pickle & The Banana on Instagram. I'm really excited to be here to talk about the Canyon Cardigan (aff link) which is on sale today only for just 5$!
Too Many Options?
I don't know about you, but when I sew, I don't really think too much of what place the garment has in my closet as a whole. This is usually not a problem for me because I wear a lot of dresses. Mostly because I'm not very good at matching things. However, there are time when I look into my closet and think: "Nothing matches! What am I going to wear?!"
So, I recently started being more mindful of what I sew and what fabric I buy. Even though I have A LOT of clothes and I love variety, I'm starting to think that there needs to be more method to my madness.
Something That Goes With Everything
Enter the Canyon Cardigan. I am so in love with the pattern. It is packed full of options and can be modified to suit your needs as well.
I made one version in View C, the waterfall skirt, out of bamboo french terry from Kiss My Stash Fabric. I just love how soft and cosy this base is. It also has fabulous drape which allows for styling it like this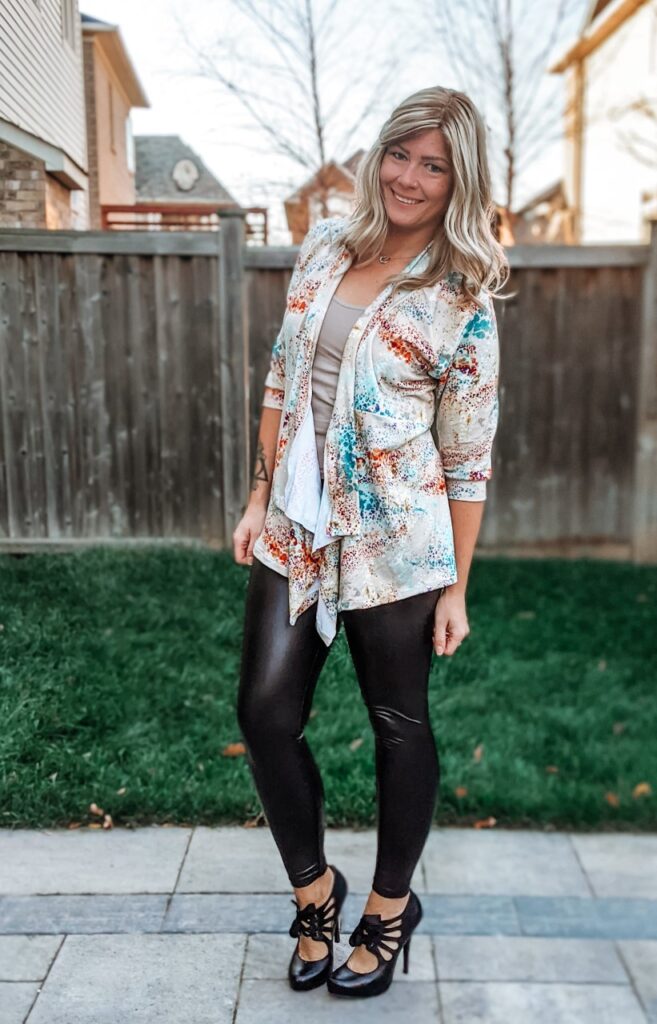 Or like this.
I also added cuffs to the sleeves. In order to do this I just measured the sleeve opening and calculated 85% of that and added the seam allowance. I chose to add the cuffs for a more casual look.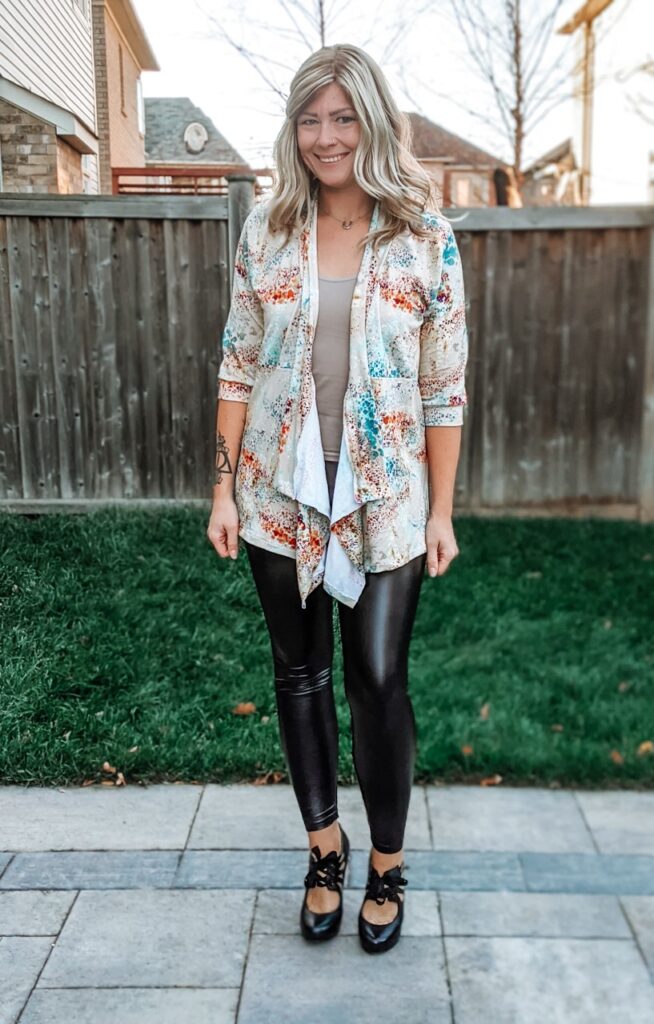 Fabric Choice is Key When Creating a Wardrobe Staple
I chose this print for my Canyon Cardigan because it has a lot of colours in it and they are all neutral. That means it will go with multiple items in my wardrobe. If you are somebody who sews mostly in one particular palette or favours certain colours, make sure that your staple piece matches all of them. That way you can get lots of use out of it.
CLASSIC AND TIMELESS
I made my other version in View A. This is a perfect classic. The lines are clean and it goes with everything. I chose a black rib knit for this one. So, between the two I can pair a Canyon Cardigan with almost every item in my closet!
I also added 4 inches to the skirt portion. I'm 5'7" and usually have to add at least a bit of length. I decided to add more than usual because I wanted it to be long enough to hit well below my bum. I prefer this length for skirts and dresses.
When adding so much length make sure that you connect the two pieces properly after you have spread them. You will have to redraw the lines so they meet up. After I taped my additional paper to the pattern pieces I used a ruler to make sure everything lined up.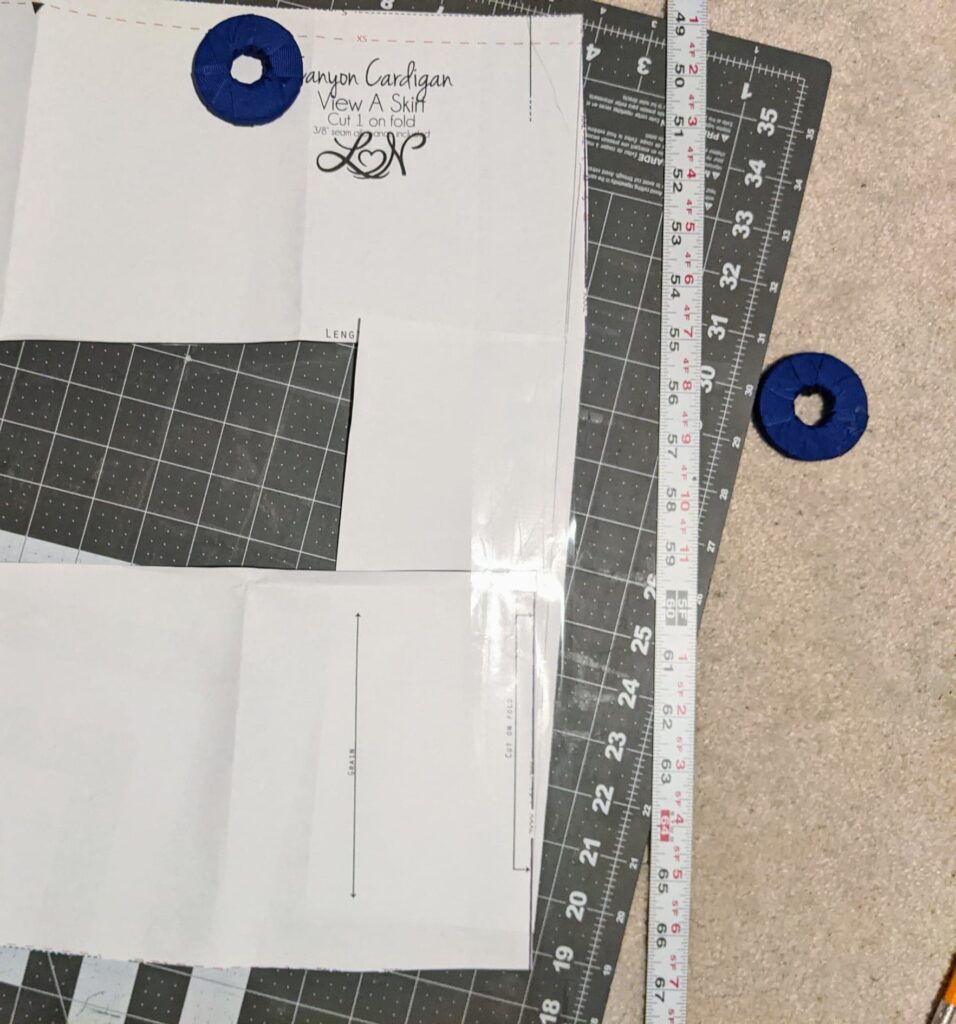 Then just trim off the extra and you are ready to go.
Pairs with so many of my Love Notions Makes
I love the versatility of these two Canyon Cardigans. I can wear them with so many of my favourite Love Notions makes. Like my beloved Tessa Sheath Dress.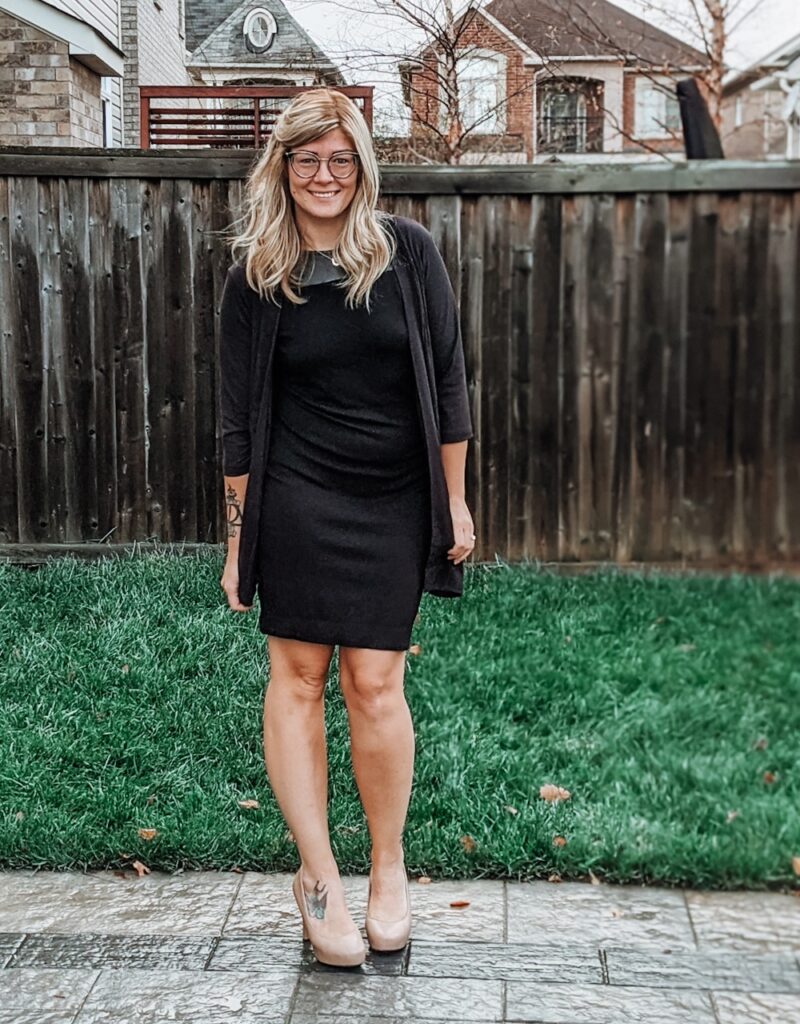 It will extend the wearability of the Summer Basics into cooler months.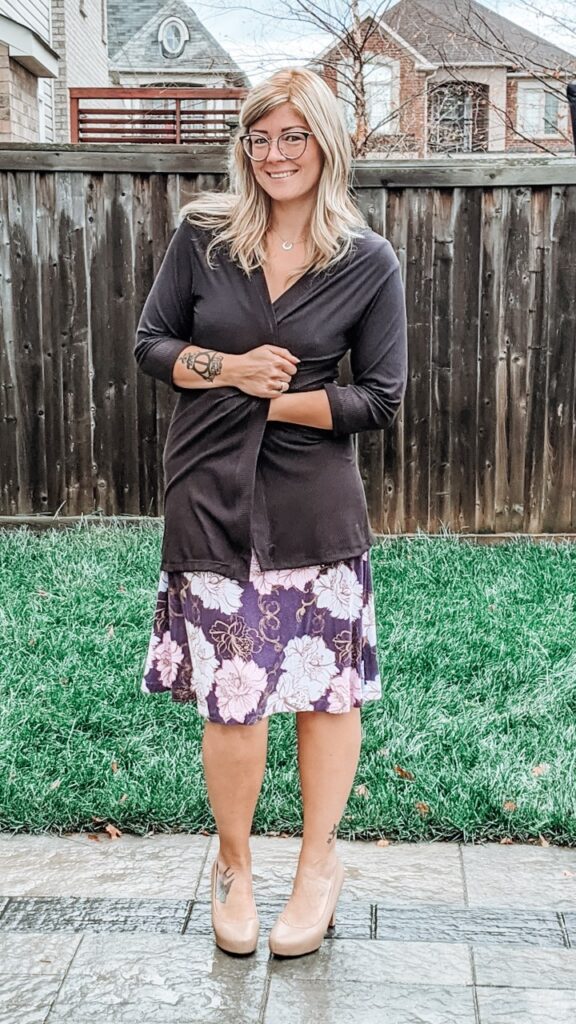 It looks great with the Glissando.
And the list goes on! With so many options you can create a Canyon Cardigan that will go with everything in your closet!
Don't forget to grab it today because the sale is only on for ONE DAY!
Canyon Cardigan is Truly a Staple Piece
I hope this inspired you to make your own Canyon Cardigan staple piece. I would love to see your makes in the Love Notions group.
Thanks for hanging out with me today!
Xoxo
Marta
---
Pin this for later!
Grab your Canyon Cardi and shop more patterns to match!
[carousel_slide id=414175]