Cuffed Allegro Joggers
Tami from SewSophieLynn here today and I'm excited to share a super easy hack with you!  I love my Allegros and I love my joggers so of course I had to combine the two! A yummy poly rayon french terry from  Raspberry Creek Fabric was perfect for some Allegro Joggers.
The Allegros have a relaxed fit through the hips and thighs and taper down through the leg.  They feature a cropped ankle length version that we will use for this hack.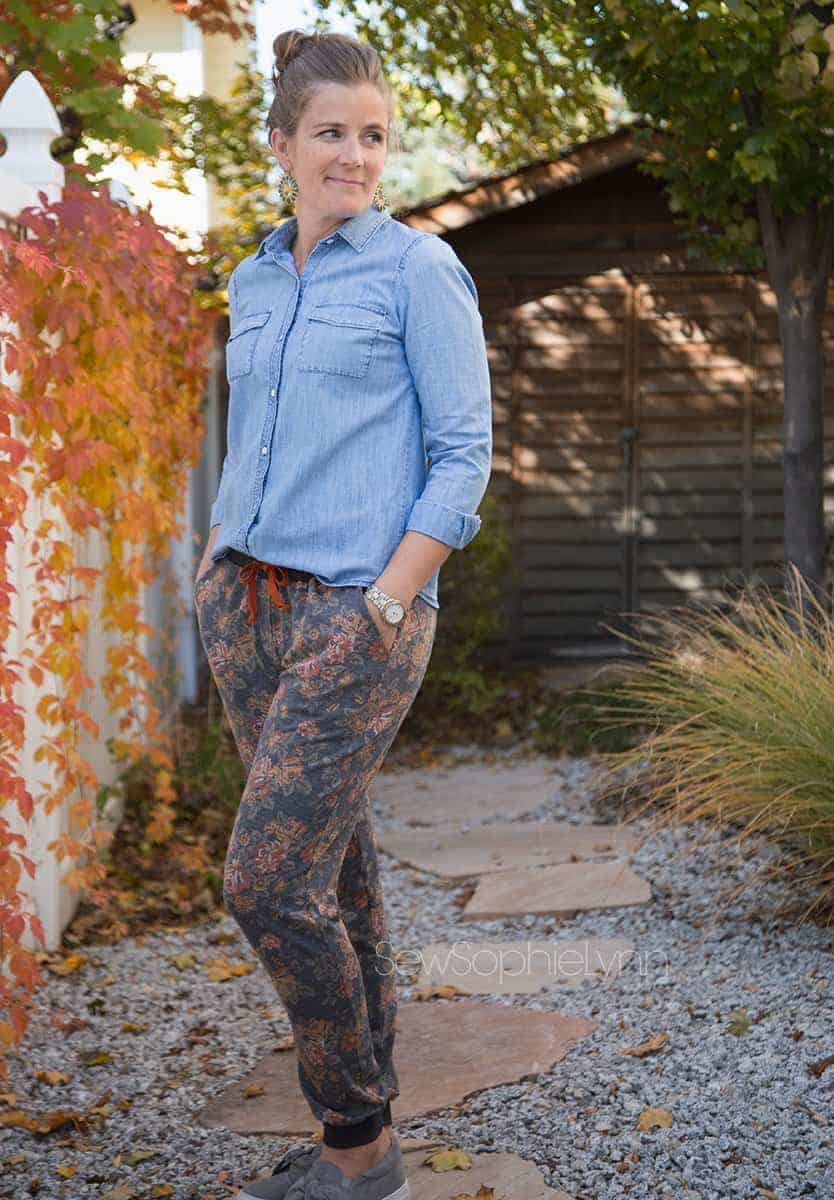 First, we will need to add some length to both the front and back pattern pieces.
This might not be necessary for everyone.  I simply measured from my high hip, where the pants will sit, to my ankle and then measured the pattern piece side seam.  I am 5'7″ and added an inch at the hem.
In order to attach a cuff we will also need to slim the ankle.  I started at the inside knee and did a gradual taper to the cuff, slimming the front and back pattern piece an inch at the hem.  Finally to add the cuff, measure your bottom hem and multiply that by .80.  This will be your cuff width.  I like a nice thick cuff and did mine 6.5″. You will sew the short edge together then fold the cuff wrong sides together.  In order to attach it to your hem you will need to stretch the cuff to fit your pant hem and sew it on.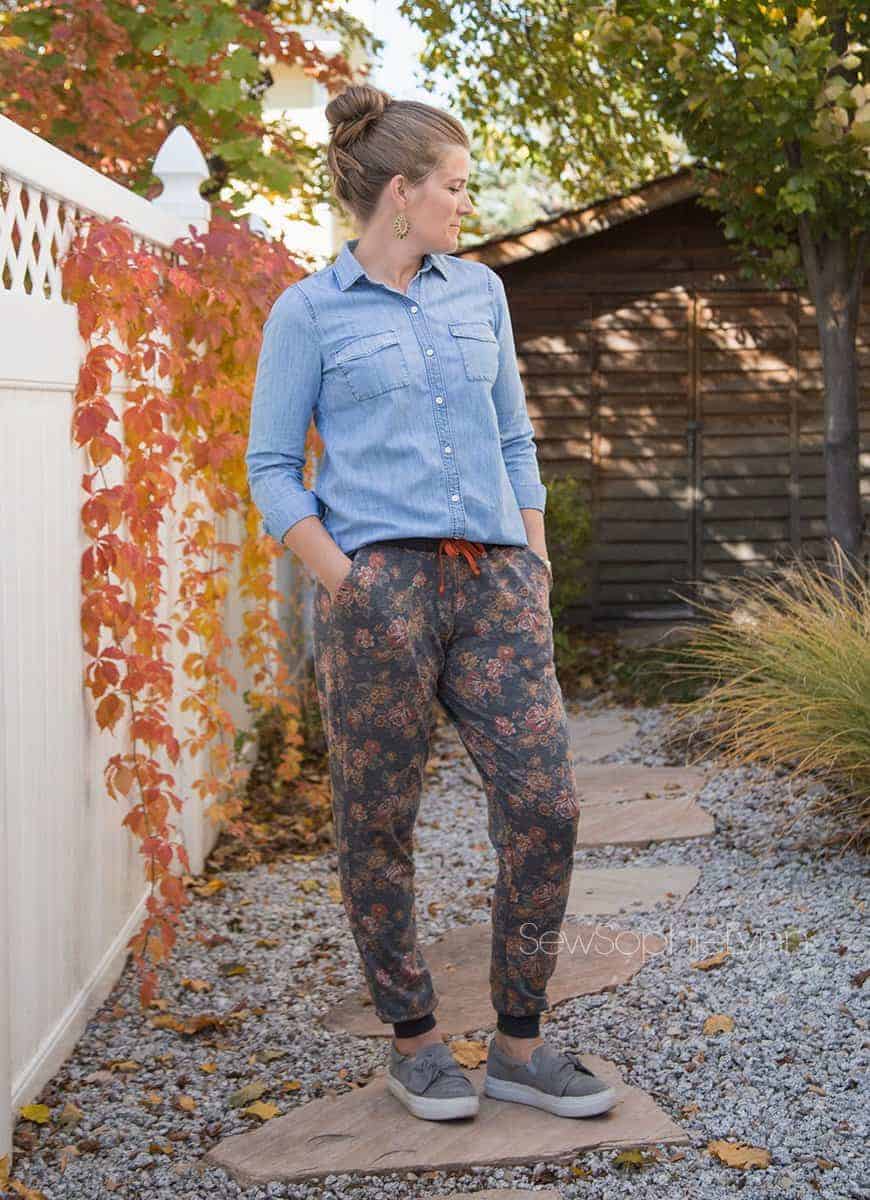 One more tip- save your colorful shoelaces and be on the lookout for them (you can always find them on clearance)!
I love to use them as drawstrings.  This rust colored lace has been in my stash ages and was absolutely meant for these pants.  I like to cut off the plastic tip and give it a quick edge burn to keep it from fraying.  Easy and adds a great finished look!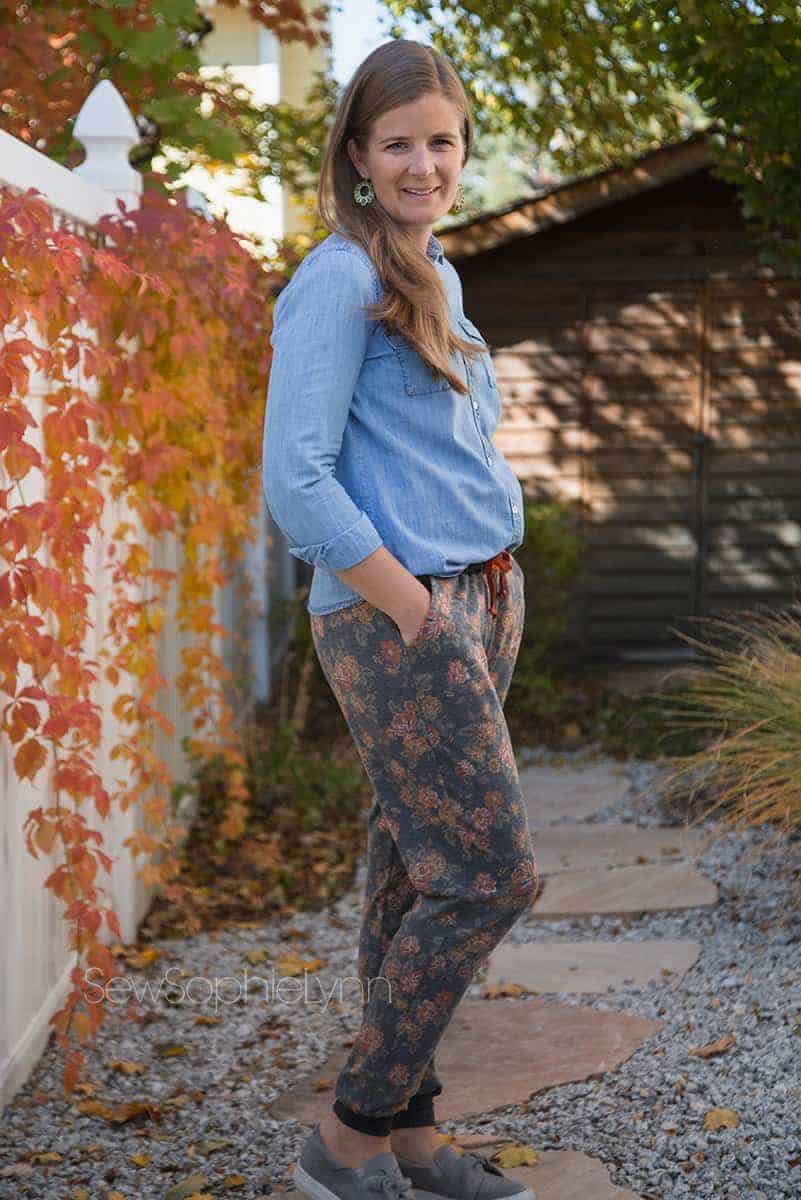 These pants are just perfect for fall- such a great way to use the Allegros all year long!
---
Want to win a Silhouette Camo?? Post a selfie of yourself in the Pattern Support Group using your favorite sewing tool. Tag it with #favoritenotion. One winner will be drawn Friday!