Hip Hop Tank tour day 2
It's day two of the Hip Hop Tank tour. Today we are going to see three more ladies Hip Hop Tanks. If you missed yesterday's post, you can catch up here. Continue reading to see today's feature bloggers.
Victoria from Very Blissful has a cool hack for the Hip Hop Tank that is so very much on trend right now. I love how this turned out and can't wait to make one myself. Hop to her blog to find out how she did it!
Sarah from MeMade has a delicate lace Hip Hop Tank. It's so pretty! Click over to her blog for more pictures!
Stitches by Laura made this great Hip Hop Tank in a bold print. The Hip Hop Tank really shows off the fabric. Jump over to Laura's blog for more!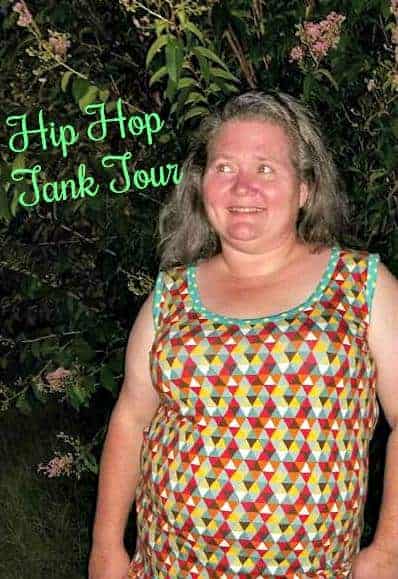 If you haven't entered the giveaway for $50 in Love Notions credit, be sure to do so!!
And here are all the other great stops on this week's tour.
July 31 Sew Shelly Sew Wholesome Mama Kainara Stitches
August 1 Stitches by Laura MeMade Very Blissful
August 2 Handcrafted by RED Sprouting JubeJube Sewn at Seams
August 2 Sewing Curves Beri Bee Designs Phat Quarters
August 3 Ruby Rue Creations, Sew and Tell Project All Things Katy