This post is all about how to style Pemberley Tunic and Dress. Pemberley is one of THOSE patterns. You know, the one that can go anywhere and DO anything. Don't you love it when you find a garment that you can wear for any event or occasion? Any season or activty? This is the one that keeps you comfortable and looking pulled together in a pinch. Join Alex as she shows you allllllll the ways that Pemberley can transform. Enjoy!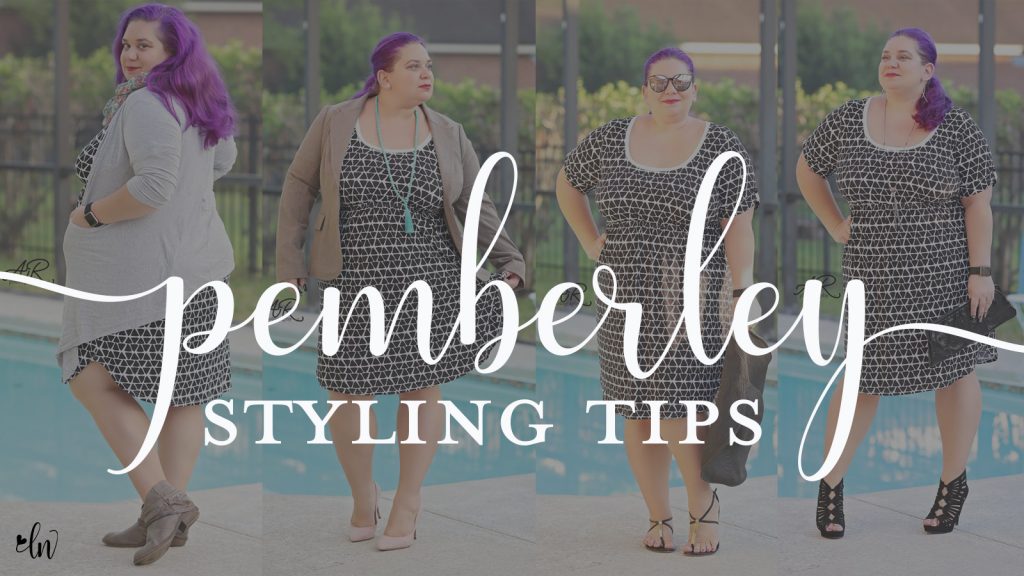 How to Style Pemberley 
As I navigate these unique times, I found great relief in sewing and creating. One of the things that helps keep me leveled is making plans. Planning doesn't have to be elaborate, complicated or long term. From planning a mean or a new weekend activity to planning a new sewing project or a capsule, you may find it helpful and grounding. I do. 
In today's blog I will be focusing on styling one dress to achieve various looks. My pick is the Pemberley Dress and Tunic which is also today's Feature Friday. If you don't own the pattern already, go and grab it now! It's only $5!!! Once you do, come back so we can talk about styling it. 
Pemberley Options and Fabrics
The Pemberley pattern includes a tunic and a dress option with FOUR sleeves styles, short, ¾, long & bishop. My favorite Pemberley is dress length with short sleeves so I will be focusing my styling tips on this option. 
The most difficult task is probably choosing the fabric. I knew right away I wanted a neutral dress that would be easy to take from one look to another. Don't think for a second neutral means beige, brown or just plain solids. Between you and I, I don't even like brown/taupe family colors, so you won't see that from me. 🙂
I chose a geometric black and white bamboo lycra print because I find geo prints to be very flattering. They tend to "camouflage" certain areas I don't want emphasized. Other neutral colors include, light blues, denims and greys. Stripes and dots are excellent, timeless staple prints too. All these will make styling and layering very easy.  
Here are my seven unique Pemberley styles:
Summer Charm
First look is very comfortable, easy to put together and it only "requires" a pair of your favorite flats. Summer is all about easy, breezy, weightless clothes to keep you cool. This effortless look is finished  with a pair of sunglasses and why not?… a hat. Sew your Pemberley with light weight fabrics such as rayon or bamboo spandex. You will thank me later 🙂 
Tip: You can skip adding the sleeves to the dress and just add armbands instead. The Pemberley would look adorable sleeveless, too!
Fall Goodness/ Boho Spring
Onto cooler climates or seasons. Short or 3/4 sleeves Pemberley dresses make a great layering piece for those not warm but not really cold fall days. Pair it with your favorite Boyfriend or Canyon cardigan and you are good to go. I am a big fan of booties and scarfs for a more boho style. Super cute, easy to put together and comfy to wear. If you opted for a neutral Pemberley you can certainly add a pop of (fall or spring) color with your cardigan or scarf. 
The long white cardigan shown above is a duster length hack. I wrote all about it here, in this blog post. 
Chilly Coziness 
Now that we have summer and fall covered, let's style the Pemberley for chillier winter days. For this part I will need you to use your imagination and picture my Pemberley dress  to have long or bishop sleeves. 🙂  
Two love notions staple winter pieces are the Oakley Vest and the Octave coat. Both work wonderfully with the Pemberley long or bishop sleeve dress. A pair of black tights or leggings and your favorite winter boots…and boom! The Pemberley transitioned to winter.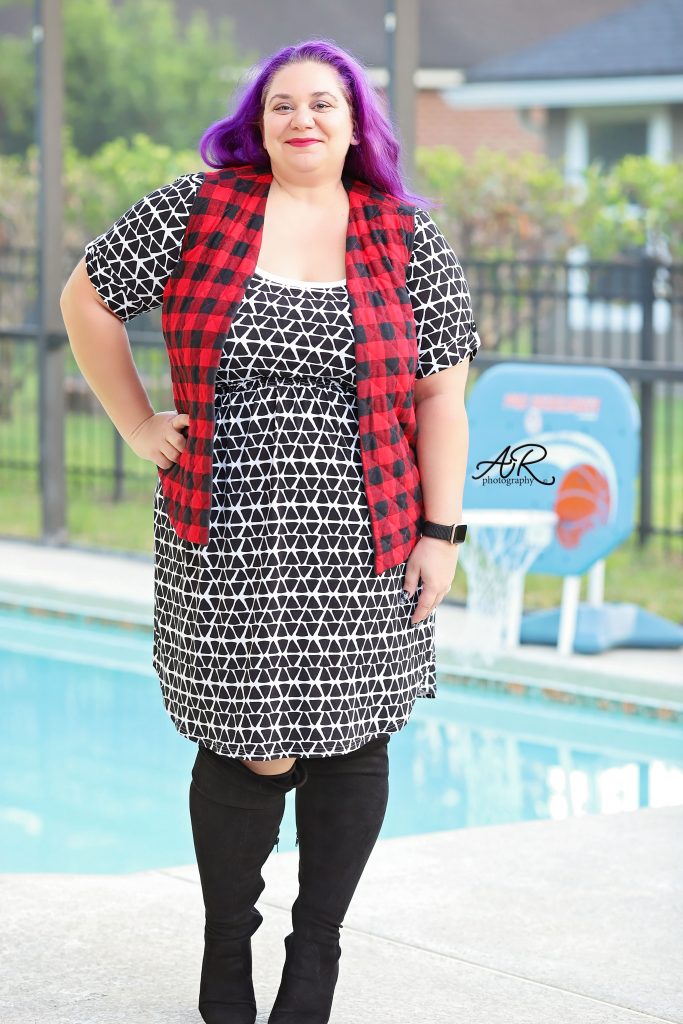 I can totally picture a red/green and gold Pemberley for Christmas time! Can't you?
Night Out
I am ready to take my dress from day to evening. You don't need much for this transition. Grab your favorite pair of heels, a clutch and a little sparkle and you are all set. Whether you put the sparkle with makeup, jewelry or just a hair accessory,  your Pemberley will make your girls night out outfit not only comfortable but also easy to put together.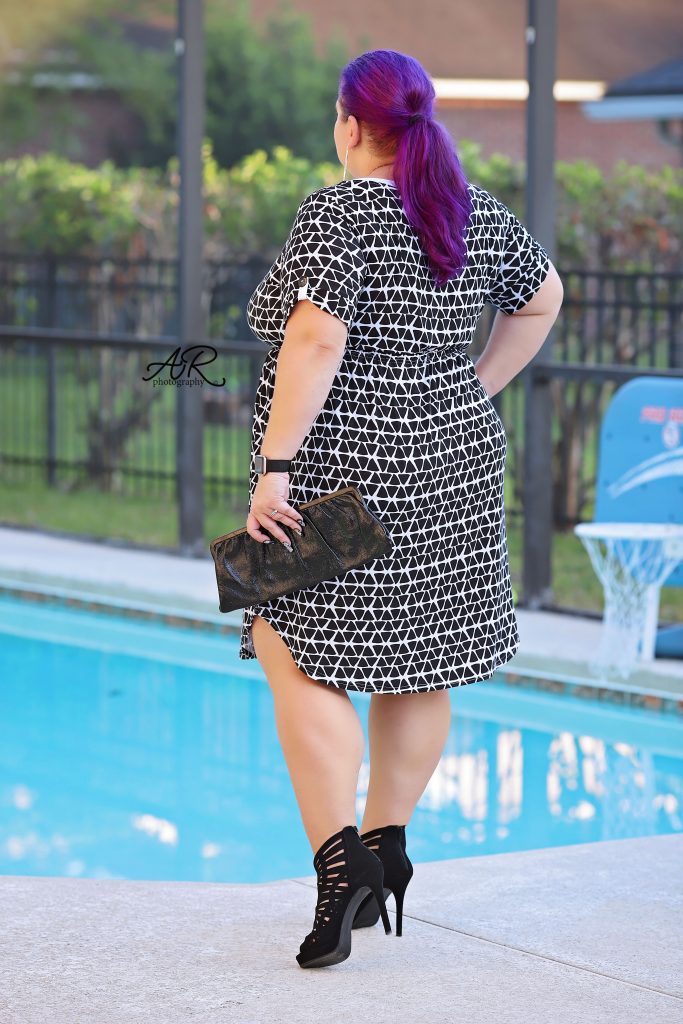 Tip: Make yourself a stretch velvet or stretch lace cropped Canyon cardigan to accompany your Pemberley evening look. 
Office Swag
If you work outside the home and your job requires office attire, you can pair your Pemberley dress with a suit jacket and stilettos or pumps.  If your staple Pemberley is a neutral color or print, I encourage you to go for a bolder Jacket or shoes.  Don't be afraid of a pop of color or print. Let the accessories reflect your personality. 
For the looks above I went with a dusty pink shoe but let's be honest, I would probably wear red ones more. It's just my style.
Tip: use a handbag or purse that ties into the color of the dress instead of the shoes. Make those pop! 
Vacay Trips
I initially planned to have 5 different looks for this blog. As i was planning the accessories for the pictures it dawned on me that I cannot end this styling series without my favorite look. I just cannot! 
We all need a little magic in our lives, whether that is from a visit to the Parks, a vacation or just a day trip. My heart belongs to the mouse so it was only normal that my last styling accessories would include a pair of ears, a matching crossbody and my most comfortable flip flops. You don't need jewelry or any fancy make up, you just need comfortable shoes, maybe a hat, sunscreen and an open heart 😉 
Your turn now!
Hope these 6 styles above gave you an idea of how you can plan a wardrobe when you make one new piece of clothing. Think long term, think accessories and think versatility. Whether you are going to try any of my suggested looks or create your very own style, I would LOVE to see your Pemberley creations. Don't forget to post them in the Love Notions Facebook group so we can admire them too. 
Happy Sewing!
Alex
More Like This: