Wearing a skirt can sometimes be a tricky thing. Not every top looks good with a skirt, especially the maxi length skirt. There are even misconceptions that only tall people can wear maxi skirts. Not true! It's all about pairing the skirt with the right top. Read on to get our testers' tips on how they styled and wore their Ravinia skirts.
Casual Skirt Vibes with the Classic Tee
Let's start with the casual vibe. This is the easiest way to wear the Ravinia Skirt. Many of our testers sewed up a Classic Tee to wear with their skirt with great results. There are several ways you could style the Classic Tee. A favorite style was the side knot. The half tuck (or French Tuck) was also popular. Both look great and show off the smooth waistband which makes the waistline look more narrow. Wearing the tee untucked is probably not the best way to pair these two patterns, that's fixed by simply tucking it in a bit or knotting which really pulls the look together.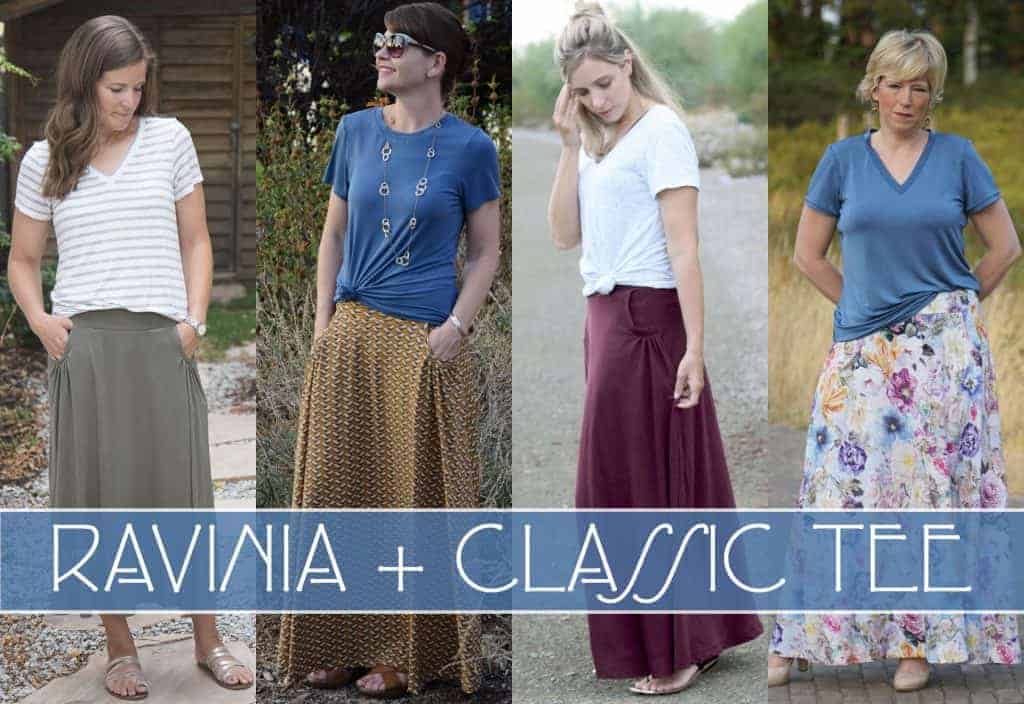 Ravinia all Dressed Up
Speaking of the Classic Tee– Chris of Sewjouns did two quick hacks on the Classic Tee to pair with her Ravinia Skirts which both resulted in some really elegant and dressed up looks. The first one is my favorite. She made the tee more a cropped length and curved the hem. So smart and flattering! Be sure to click over to read her blog post on how she achieved these looks. Her second Classic Tee hack was to create an off the shoulder look. Now we're getting into a really soft and romantic look. There's nothing better than a pattern that can be worn for multiple occasions! Lastly, Lindsay took advantage of the Luna Loungewear pattern and matched her top with her Ravinia skirt for some absolutely stunning results. All of these looks are so feminine and polished!
Denim for all seasons
Another easy way to style the Ravinia Skirt is with denim. Testers Katie and Tami had two different takes on this- a button down denim shirt knotted at the waist and a simple denim jacket. Both of these looks are transitional which means you can make this skirt work even into the cooler weather! Talk about multi-seasonal!
Knotted Tee Style
Do you have a favorite tee or top that you want to pair with a skirt but it just doesn't work because the hem is blouse-y and not fitted? Easy solution– knot it! I think this was the most preferred style by the testers. It's so easy to do and really pulls the whole outfit together. This means the La Bella Donna Dolman, the Classic Tee, the Rockford Raglan can all work beautifully with the Ravinia Skirt.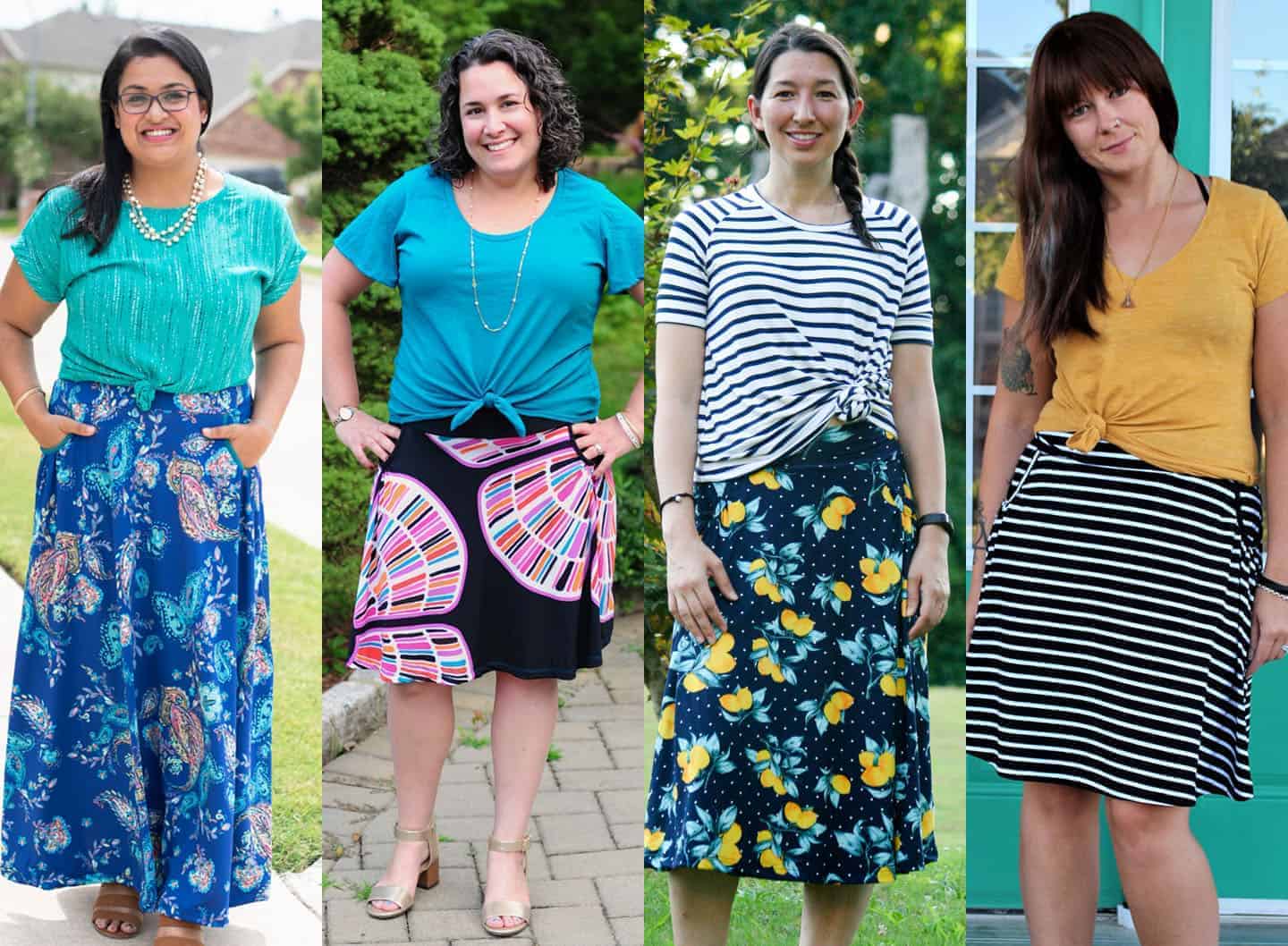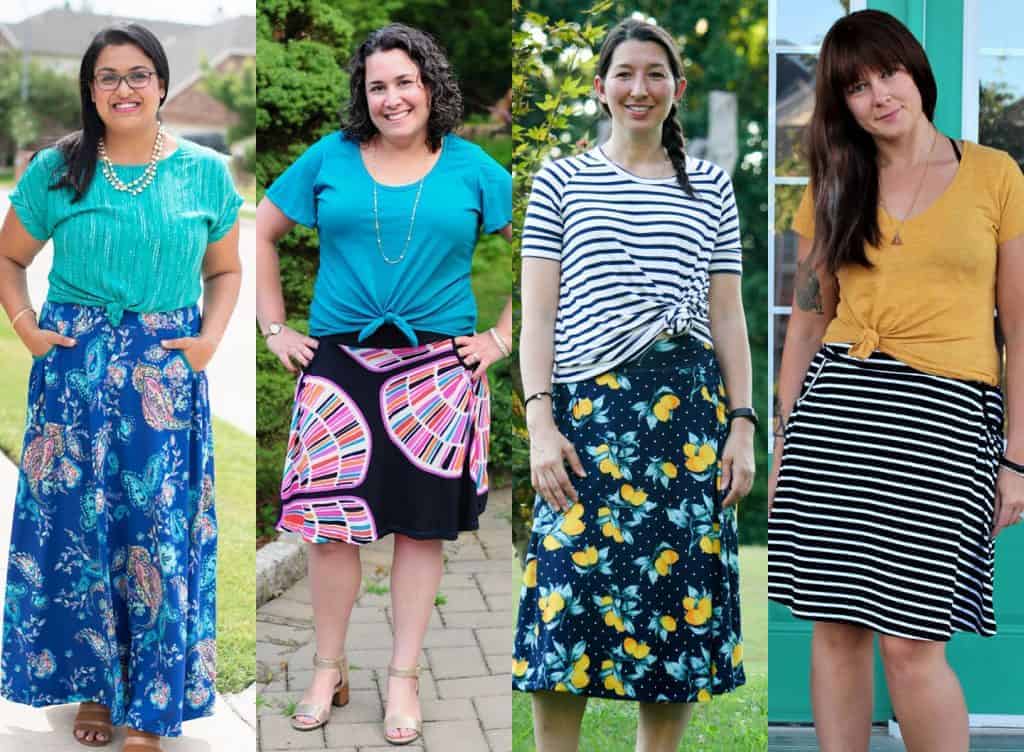 Bo-ho vibes
Our last style suggestion for the Ravinia Skirt is to go bo-ho with a little flounce top or a fitted tee. Even a body suit would work beautifully. This style draws attention to the narrowest part which is usually the waist. The high waist line on the Ravinia Skirt looks lovely on every figure and is so easy to wear.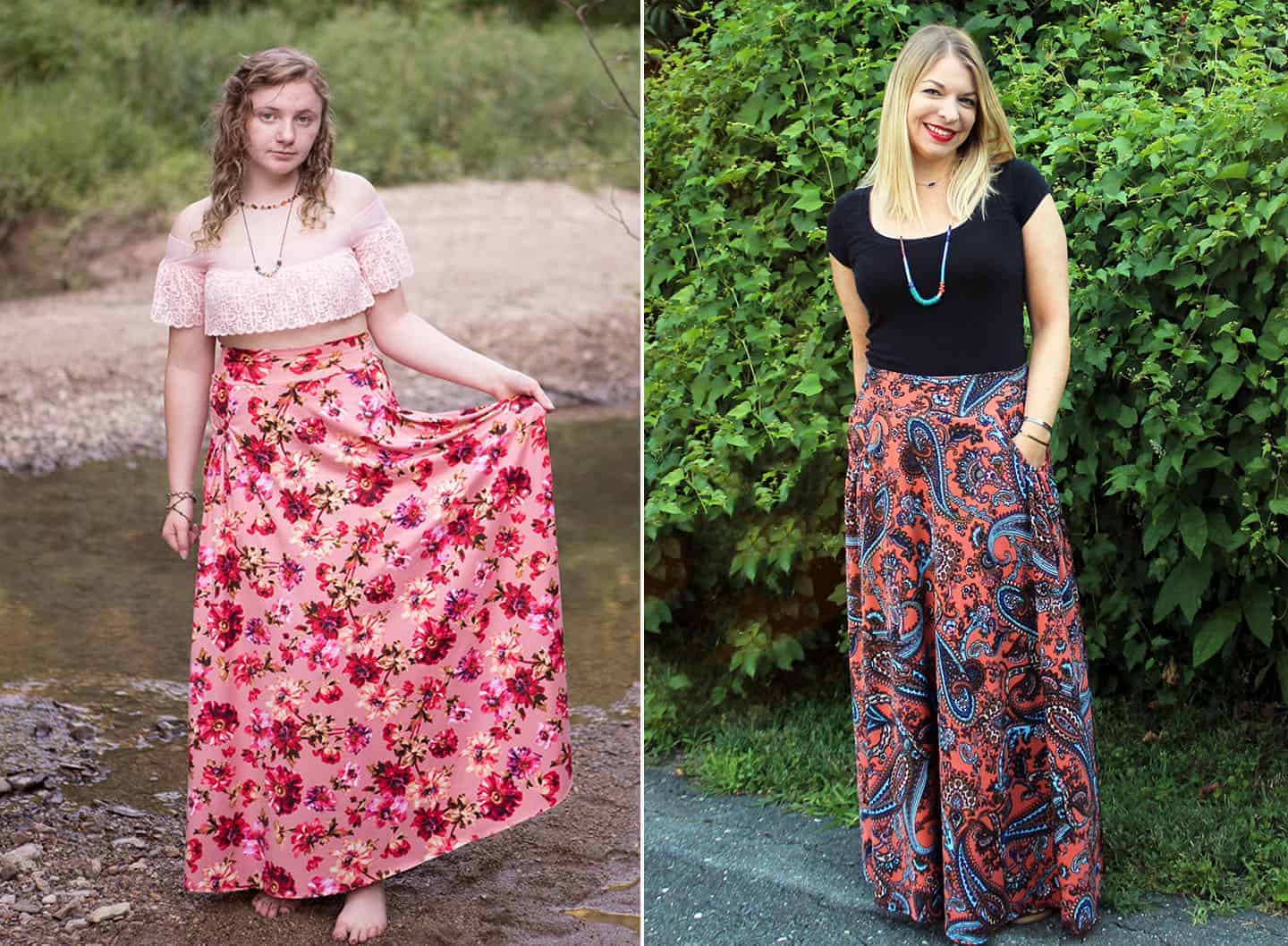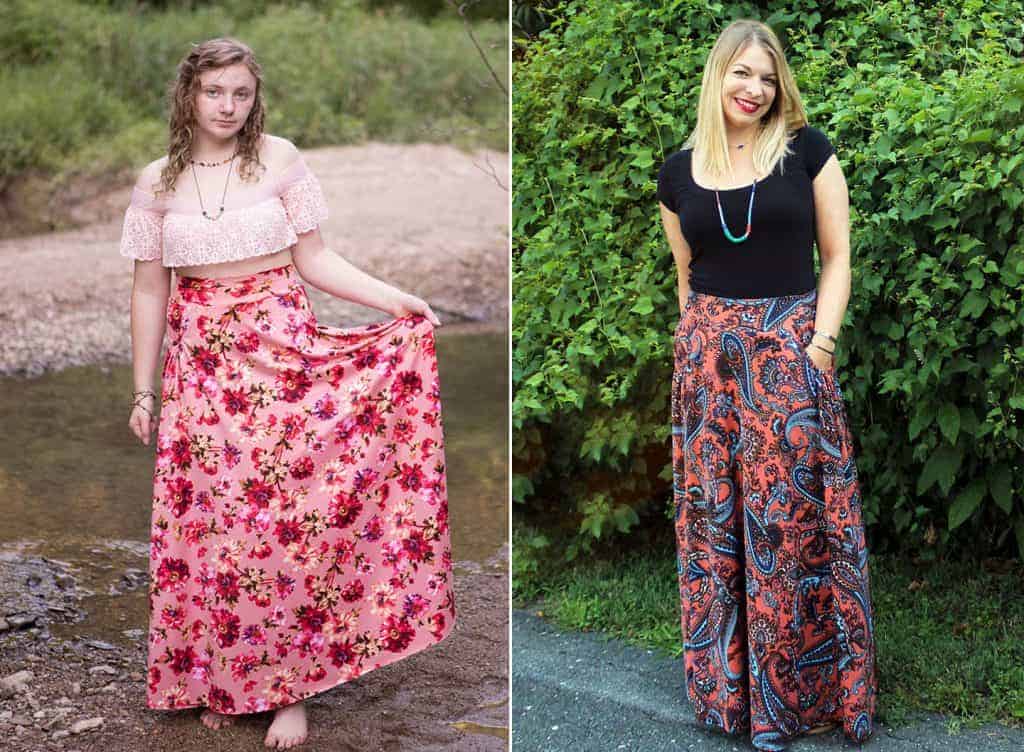 ---
How will you wear your Ravinia Skirt? There are so many more options. Dress it up or down, just make it your own! Get the Ravinia Skirt on sale through Sunday, 7/22/18. No coupon needed.
Shop the patterns
Ravinia Skirt

$

12.50

Sale!

Classic Tee Shirt

Rockford Raglan

$

12.50

Ladies La Bella Donna Top & Tunic

$

12.50