Lyric Dress Pattern: Three Fabrics
Cotton Poplin, Linen, & Crepe de Chine with Lyric Dress
Today, let's discuss fabric for the Lyric Dress.
But first, are you like me? Sometimes I know that I want to make a pattern, but I'm not sure what fabric I want to use to make it. Or, sometimes I buy some fabric and I don't know what I will make from it.
I doubt I'm alone here! So, let's dive in to figuring out our fabric options with the Lyric Dress sewing pattern.
A VERSATILE Dress Pattern
Today's featured sewing pattern is Lyric Dress and Peplum. This pattern is already classic yet versatile, and I'm hoping that by making 3 different Lyric dresses in different fabrics, you'll have an even better sense of its versatility. So let's see how the pattern looks in cotton poplin, mid-weight linen, and poly crepe de chine.
By the way, I made each of these dresses in a size 26 with a D cup bodice piece.The only modification I made was lowering the bust dart on each of the dresses by about an inch. The pattern comes with 4 sewing cup sizes and 0-32 sizing. There are also a few different ways to sew this dress including: 6 sleeve variations, flared or gathered skirt, patch or slash pockets, and there's even a peplum option!
Lyric Dress Fabric REQUIREMENTS
The pattern calls for "light to medium weight apparel woven fabrics such as linen, chambray, rayon, and poplin," and today I'm happy to show you a few of those options!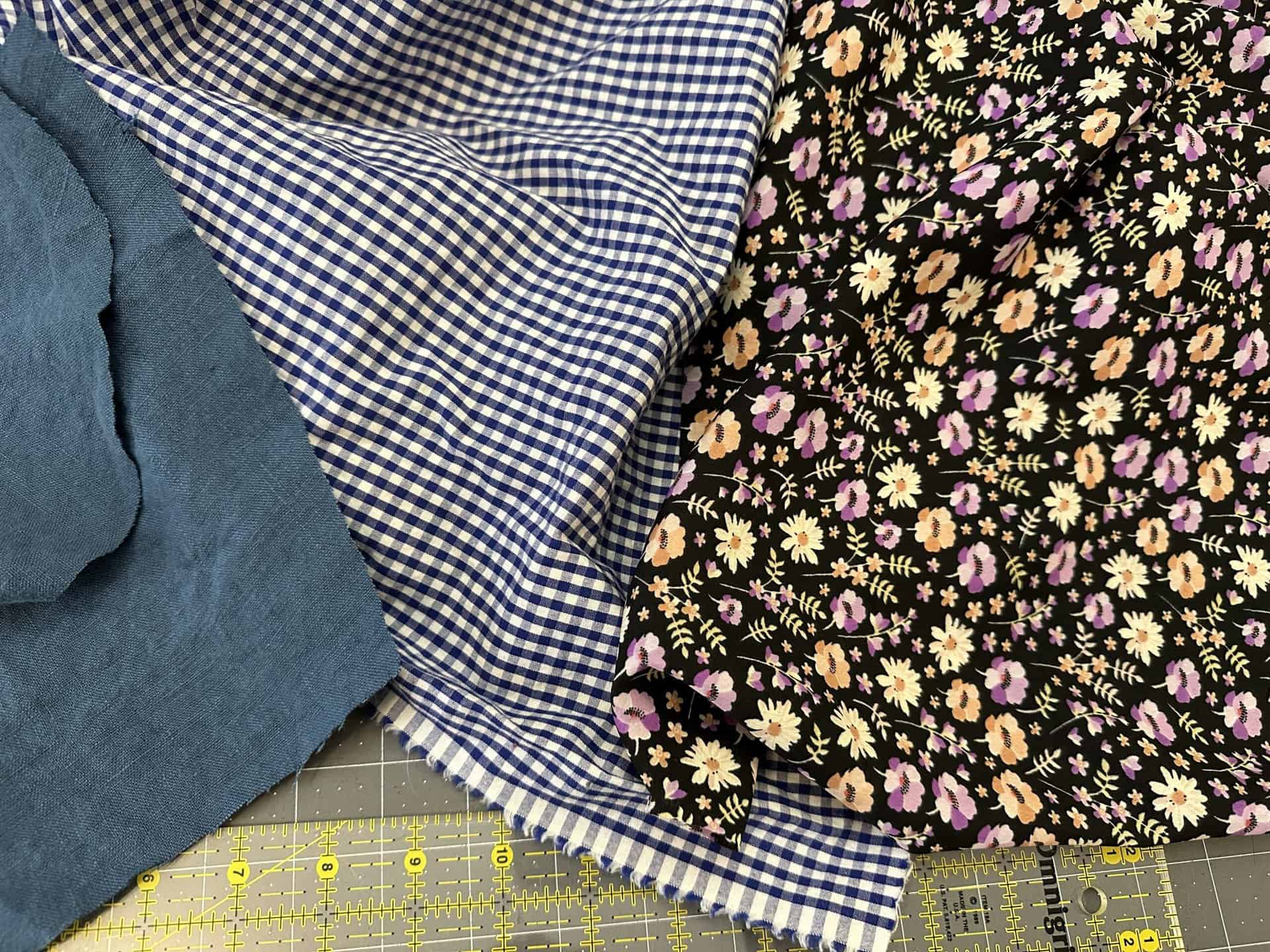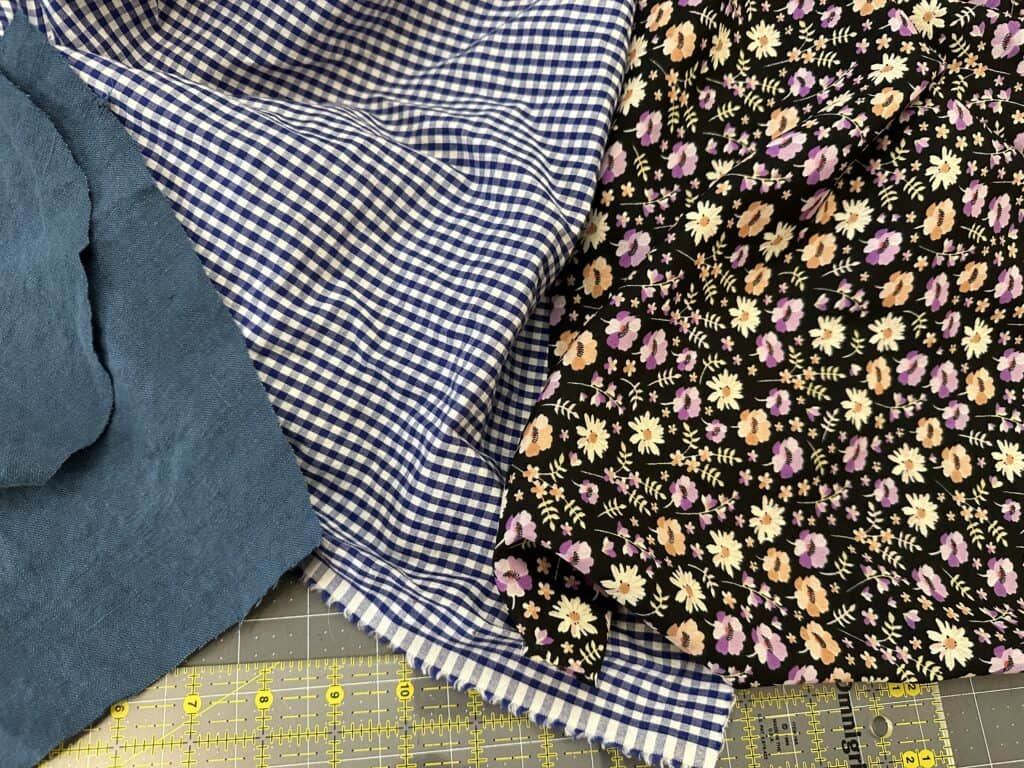 Lyric Dress in Cotton Poplin Fabric
One of the things that I love about the Lyric is that it's timeless, and also gives me some historical vibes. I love wearing clothes that are historically inspired or make me feel historically inspired. The Lyric reminds me of 1940s styles with its economical use of fabric and crisp lines of the flared skirt. So with that time period in mind, I decided to start with some classic blue gingham poplin.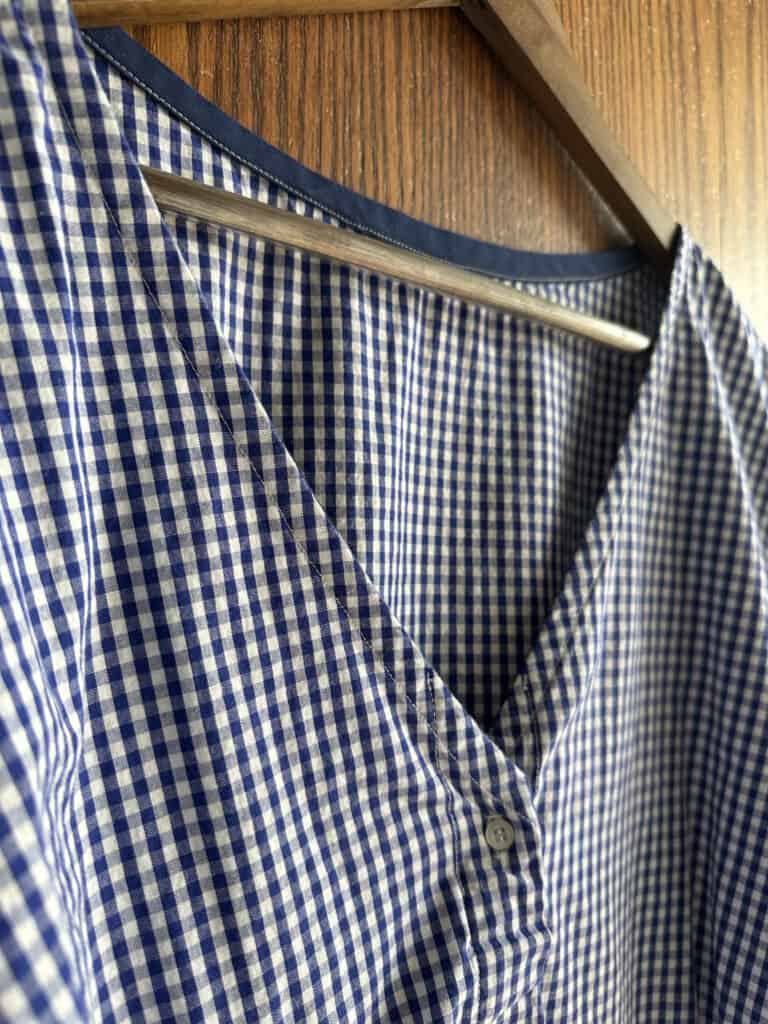 The poplin is more structured and has much less drape. So I decided to hack some puffed sleeves. I used Livia's instructions on the Love Notions blog and puffed those sleeves and gave them a cuff. I made the flared skirt with slash pockets for this version with the gingham poplin.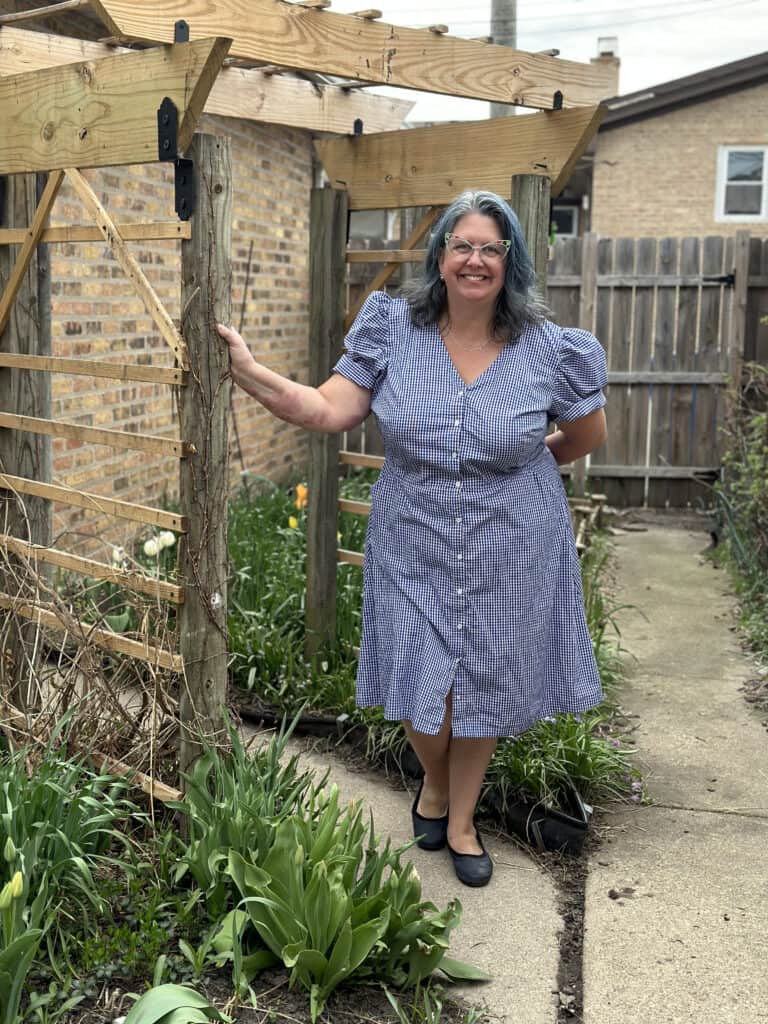 Lyric Dress in Softened Linen Fabric
For my second version, I made another flared skirt Lyric with some softened linen. I added a fun tag as well.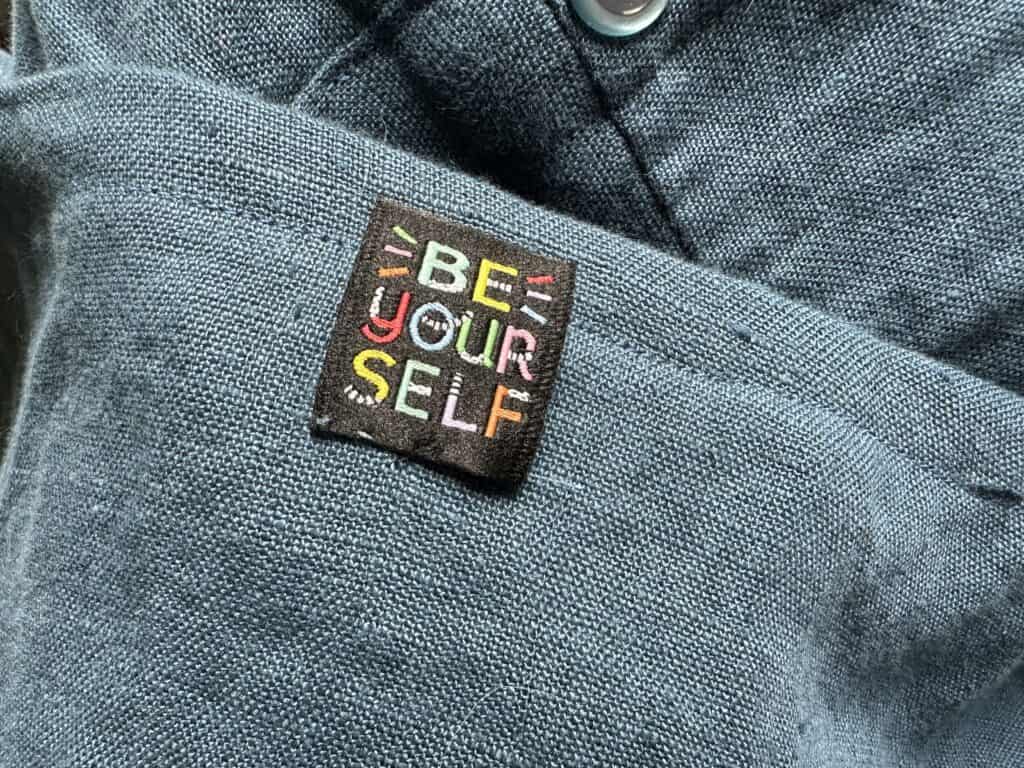 I did the flutter sleeves with this and was pretty happy with the drape, even though it's a medium-weight linen. I decided to do patch pockets (which are perhaps a little too close together) just to mix it up.
Lyric Dress in Crepe de Chine Fabric
And what about the other Lyric view? The one with the gathered skirt? Fear not! I have some crepe de chine for that. This is my most drapey fabric and I thought it would be best suited for the gathered skirt. There is not a pattern piece for the gathered skirt. Instead you cut rectangles in the width and length stated in the pattern. (Don't just go cutting pattern pieces without thinking…like I did…)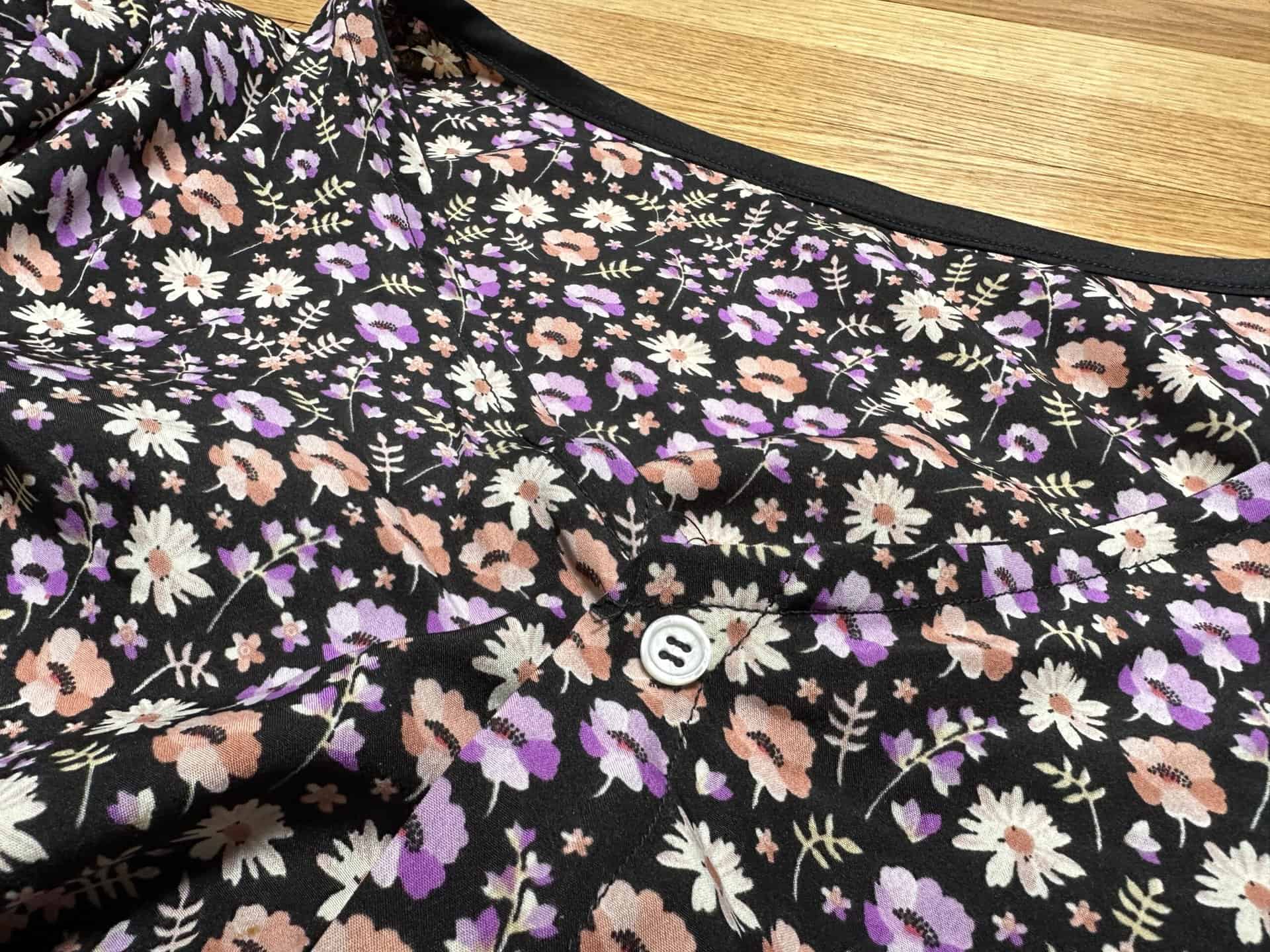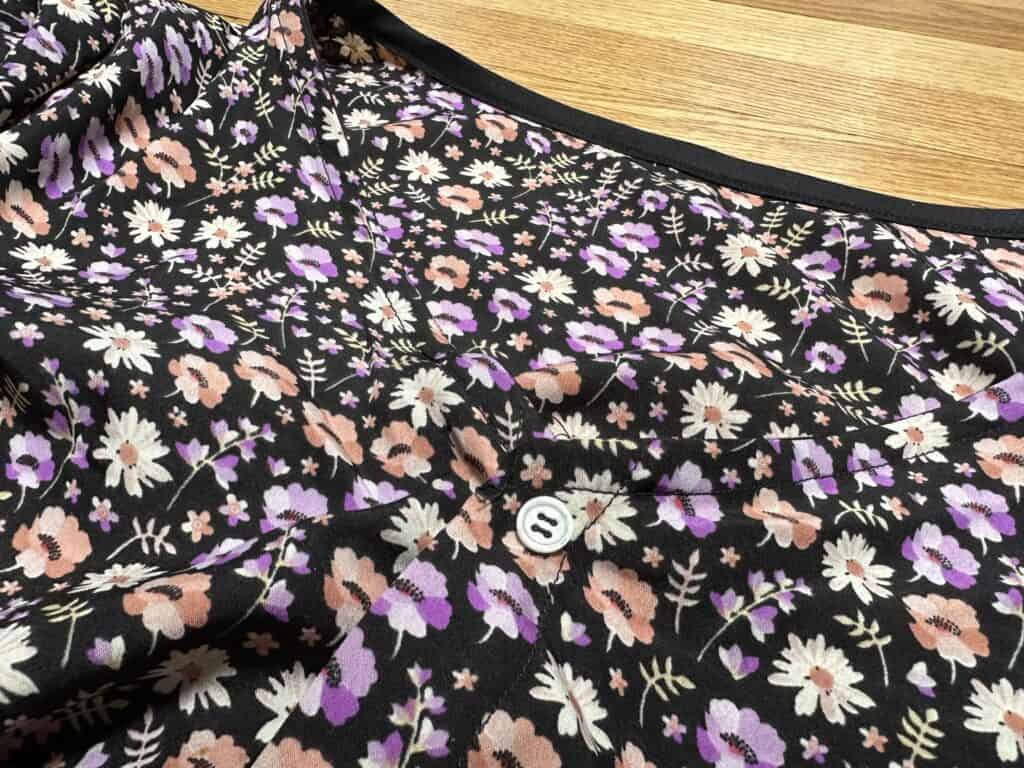 The drape of this fabric is evident by the fact that it was not a very windy day, and yet the fabric would not stay still in any of my photos! I love how the Lyric dress's gathered skirt works with this light fabric.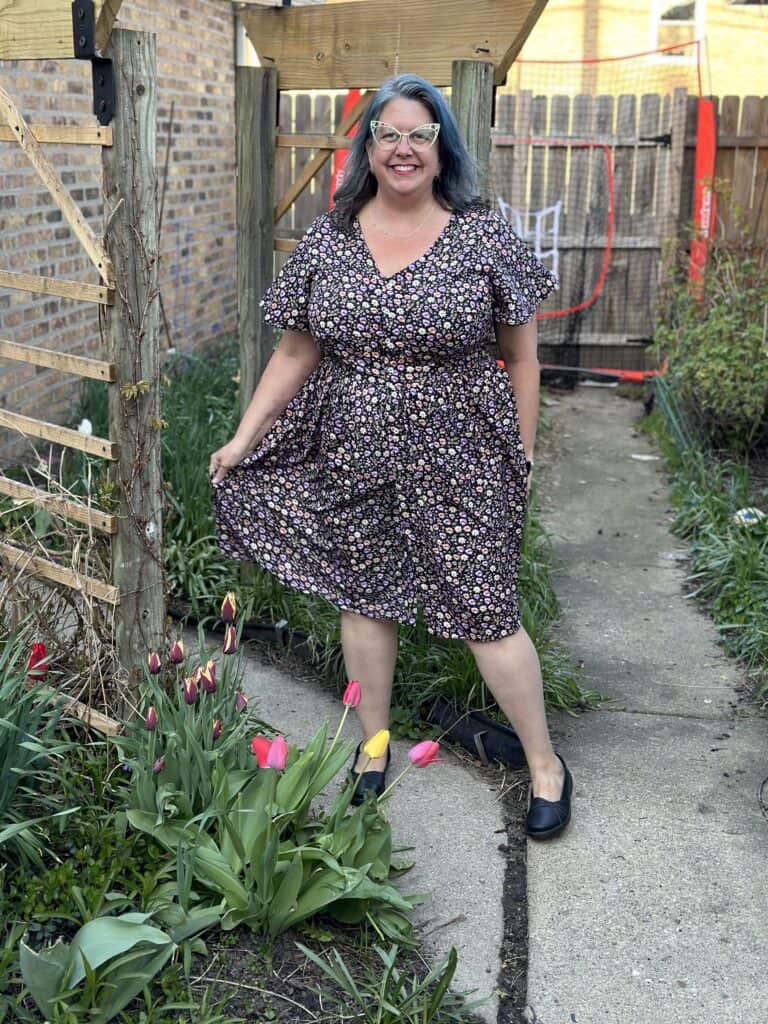 And now to see the movement, here are all 3 Lyric dresses with a little twirl to show off the fabric!
I hope you make yourself a lyric in some fabric you love!
Do you like posts like this? Check out Fabric Options for Melody Dolman
---
Save this fabric guide to Pinterest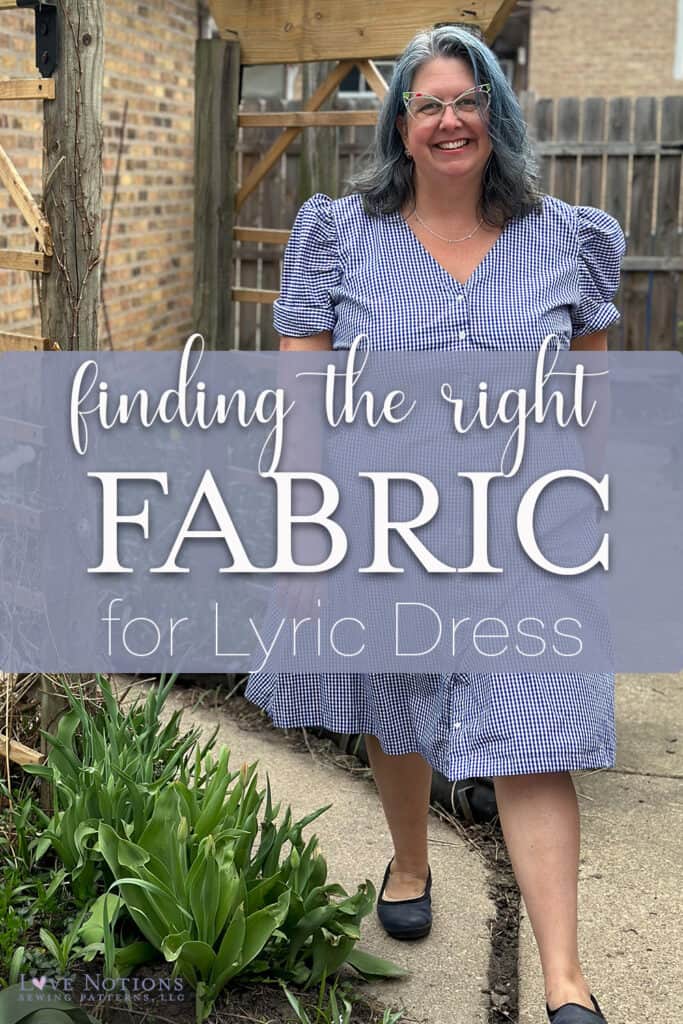 ---
Shop More Patterns: