Shopping for Athletic Fabric
After the release of the Thomas Track Pants, the question came up, "Where can I buy athletic fabric?" The answer, sooooo many places! It's really out there! You just need to know what you are looking for. So today, we are going to go over where to buy athletic fabrics. Read on for some great deals we have lined up for you!
The Thomas Track Pants testers really knocked it out of the park using a variety of fabrics!
One of the most popular was French terry. And who can blame them? It's easy to work with, easy to find and looks great! You can find French terry in loads of places.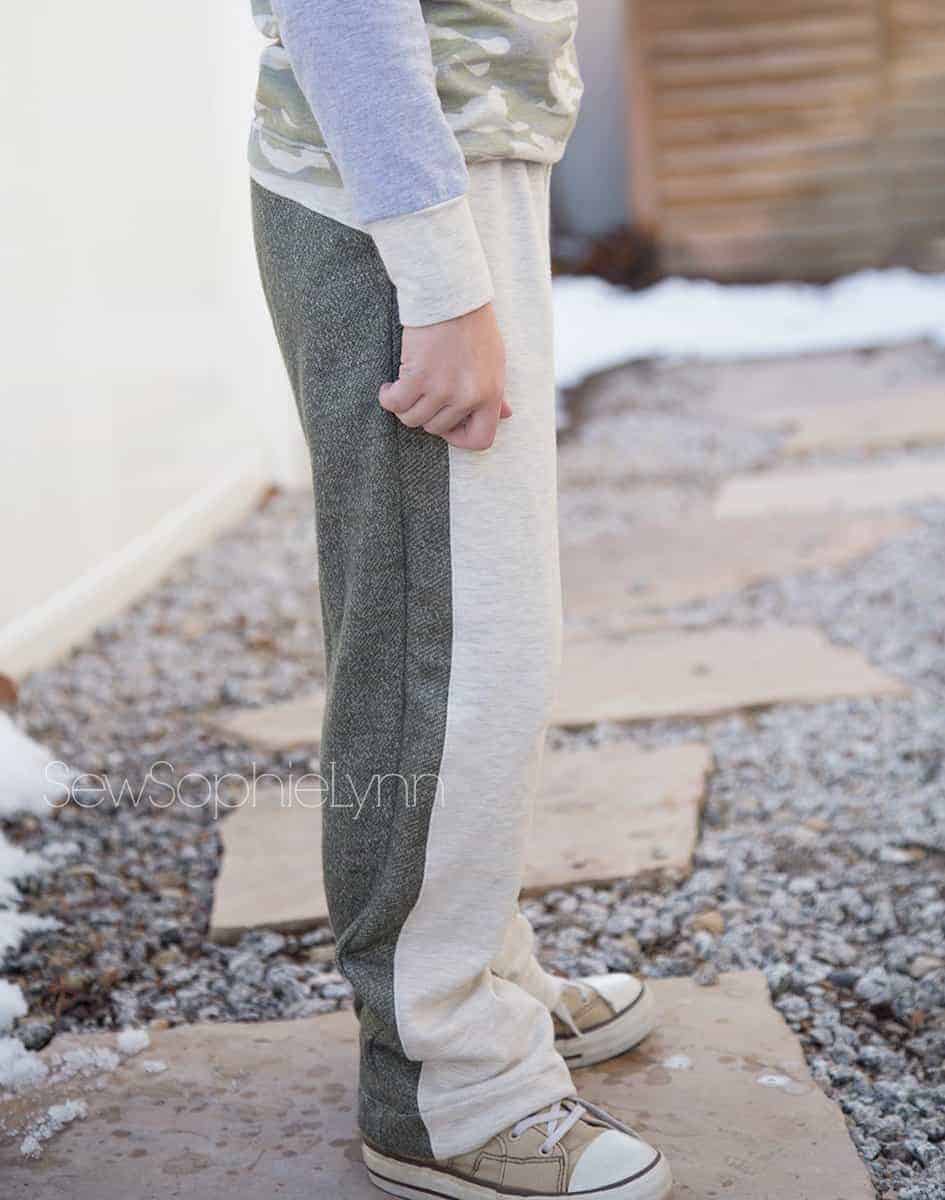 This pair was made by SewSophieLynn from a French terry she found at Raspberry Creek Fabrics. These look so cozy, I want a pair for myself! And we are in luck! Raspberry Creek Fabrics has offered us 15% off with the code "TRACKPANTS". This code is good through Feb 16th.
Caroline from Sew Like a Sloth used some great jegging fabric from Simply by Ti.
Simply by Ti also has some amazing athletic fabric, including the Under Armour wick away frabic used here by Kristin at Ma Moose.  Simply by Ti is offering us 15% off using the code "trackpants". This code is good through Feb 16th. (can not be stacked and not valid on sale items)
Cali Fabrics has a selection of sweatshirt fleece that is great for the Thomas Track Pants. Sarah from Sewing with Sarah used their gray and navy for her son's pair. Cali Fabrics has a great sale coming up on Feb 10th through the 19th for 20% off the store, excluding clearance and gift certificates. They have offered to give us early access! Use the code LNThomas to take advantage of the sale before it starts! (code good through the 9th)
The Princesse et Tresors used fabric from Loiseau Fabrics.  I love how classic these look. I bet her son gets bunches of use of of these made from this luxurious looking sweatshirt fabric.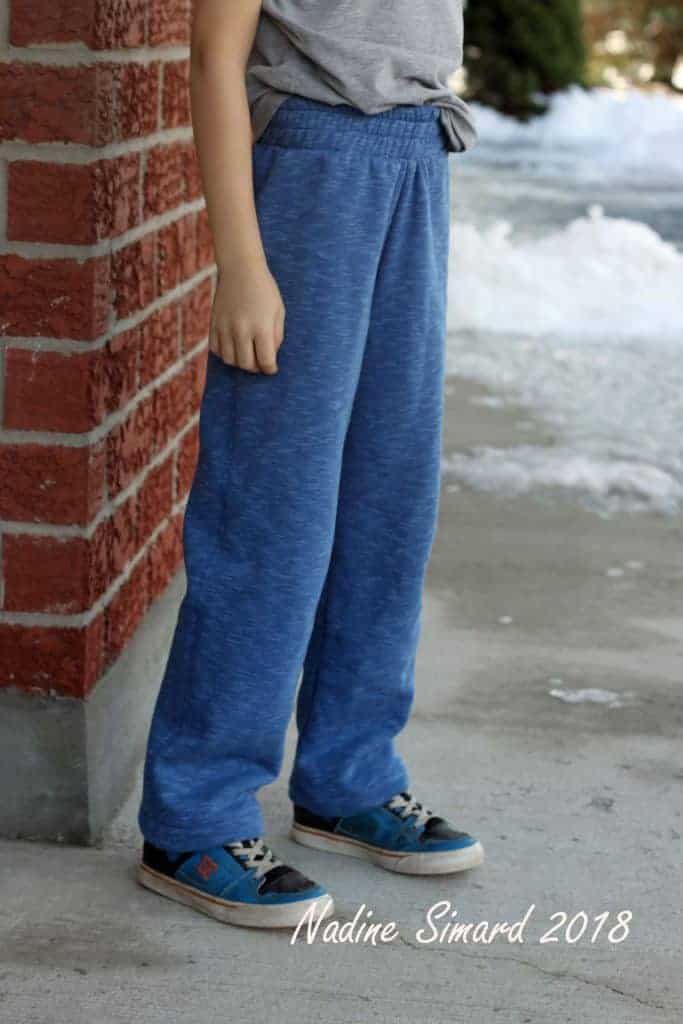 Another Canadian shop recommendation is Fabricland and their online store Fabricville. Pat from Seamly Behaviour made her grandson this great pair from their ponte.
For those in the states who like to shop locally, Joanns has a lot to choose from. They have a nice selection of performance fabrics available. I used this quick dry fabric for the pair featured on the main page of the Thomas Track Pants pattern. The fabric is two sided making is really easy to sew view B without buying two separate fabrics.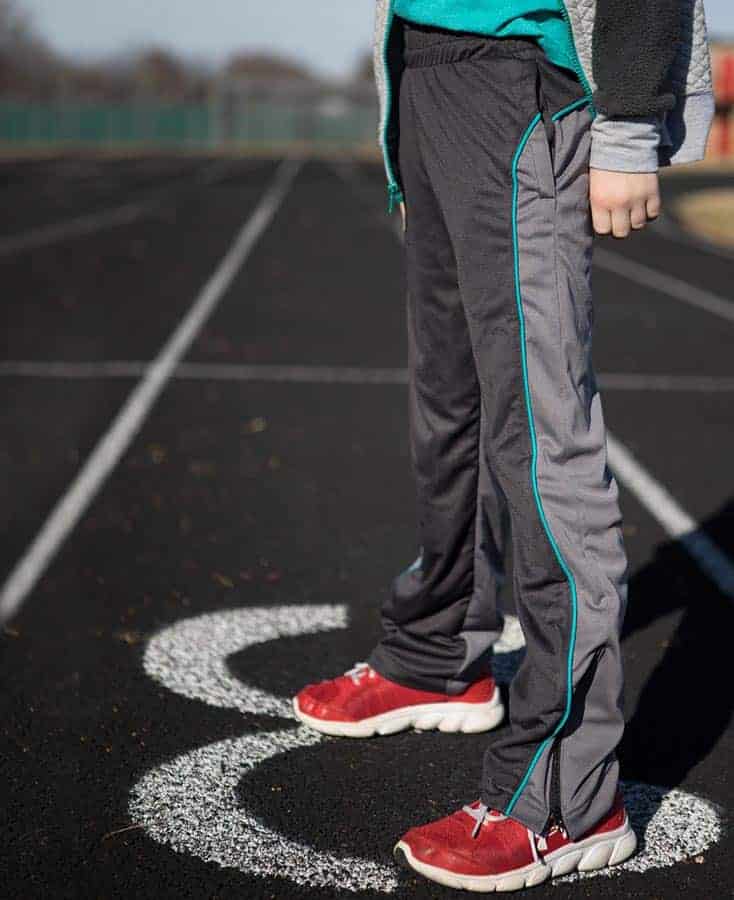 Ponte and fleece from Joann's were used by Kasey of Ruby Rue Creations for her son's track pants.
The scuba fabric is also a great choice! Anna from Kainara Stitches found hers a Joanns.
You can score ponte from lots of places, Cali Fabrics, Fabric.com, and I even found some at Walmart for making my muslin. (I will add that the walmart ponte was cheap and did pill at the knees on the first wear, but when working out sizing, it's a wonderful dollar conscious options.)
You can also find great athletic fabric choices at Rocky Woods. I have a couple on hand that I am excited to use! This cotton ripstop will make great lined track pants for spring!
And don't forget, flannel and even quilting cotton make great options for lounge pants out of view A! Like this pair from Courtney at The Wholesome Mama. Seriously, how cool are these?!
And this pair our tester, Marta, made her little guy.
So now you have the fabrics and you can make drawer fulls of Thomas Track Pants. Share your fabric with me on Instagram @LoveNotions with the hashtag #ThomasTrackPantsFabric so we can see the great things you have planned!
Here are the coupon codes to score some great deals on fabric from our favorite sources!
Raspberry Creek Fabrics: 15% off with the code "TRACKPANTS" good through Feb 16th
Simply by Ti: 15% off using the code "trackpants" code good through Feb 16th (can not be stacked and not valid on sale items)
Cali Fabrics:  use code LNThomas to take advantage of their 20% off sale before it starts on Feb 10-19th (code no longer needed after the 9th)
Thomas Track Pants

$

10.50