"What to do when you measure between sizes" – it's a common question for sewists.
Hello beautiful humans! My name is Amii, I am a new Love Notion Ambassador and the owner of Amii J Made, my custom dancewear business. When I am not busy making dancewear, I love making my own clothes.
I don't know about you, but my measurements don't always fall into one size. Most of the time, I measure between sizes. This usually results in a garment either fitting too tight or too loose in some areas. The beauty of making your own clothes is that you can make clothes that are perfect for YOU!
SO what do you do when you measure between sizes? Let me show you!
I usually make a muslin first because some patterns I don't have have to make any adjustments.
Pemberley Tunic and Dress (aff) is the perfect example to show you how I make adjustments when measuring between the sizes.
My measurements for the Pemberley are high bust 43" waist 39.5" and hip 47". Based on my measurements, I should make the size XXL. Here is my muslin for the XXL size.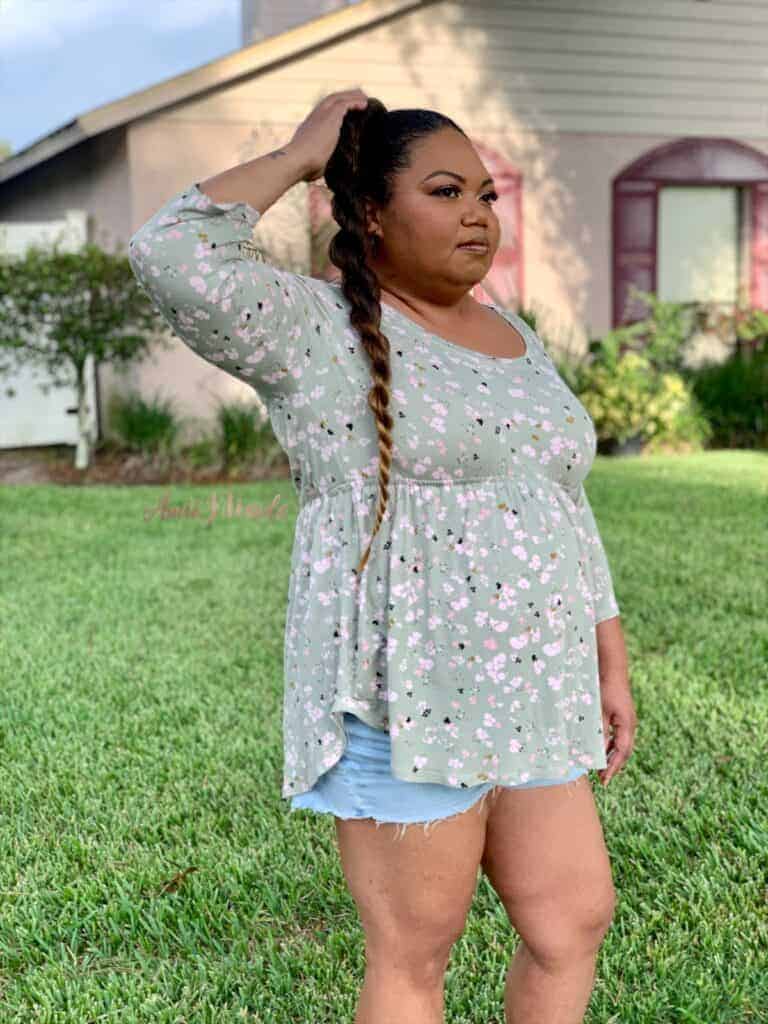 If you notice, there is a bit of extra fabric. Not desirable! Since my hip measurement is halfway between XL and XXL, making the bottom portion of Pemberley a half size smaller will ensure a better fit! And it's a simple adjustment! I started by making a point between XL and XXL on the front and back skirt pattern piece. Then following the curve of the hem line, I drew the front and back skirt cut lines in between the XL and XXL cut lines.
The simple adjustment made a more desirable fit. I love my new Pemberley! Thank you so much for reading my very first blog for Love Notions! If you liked my blog, please consider giving me a follow on Instagram! Sewingly yours, Amii
Instagram.com/amii_j_made
Instagram.com/just.amii.j
---
Save this article to your Pinterest Sewing Board: