Classic Tee Hacks Week
Do we have a fun week planned for you! We invited our favorite testers to hack the Classic Tee and share how to do it with you! Be sure to stop by everyday so you don't miss a single look. Today for the Classic Tee Hacks Week, we have Pat, one of our Facebook moderators and fabulous tester comparing the different fabric options for the Classic Tee. We know fabric plays a big role in the outcome of our sewing projects. Pat is going to show us just what the different outcomes can be.
Love Notions' new Classic Tee  is one of those oh-so-easy patterns that you want to make a million of.  But the big question is always what fabric works best?  Luckily, there's a lot of choice.  But I wanted to see for myself, so I tried out five!
Rayon Spandex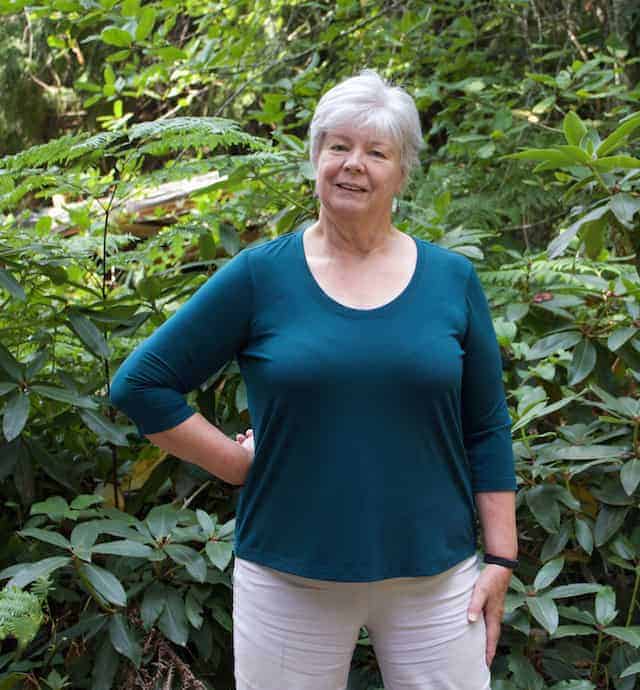 This fabric is readily available.  It has a nice drape, is light and breathable — although it can cling and sometimes pills with wear and laundering.  I picked mine up at my local Fabricland store. However, rayon spandex is such a comfortable fabric, it's well worth trying.
ITY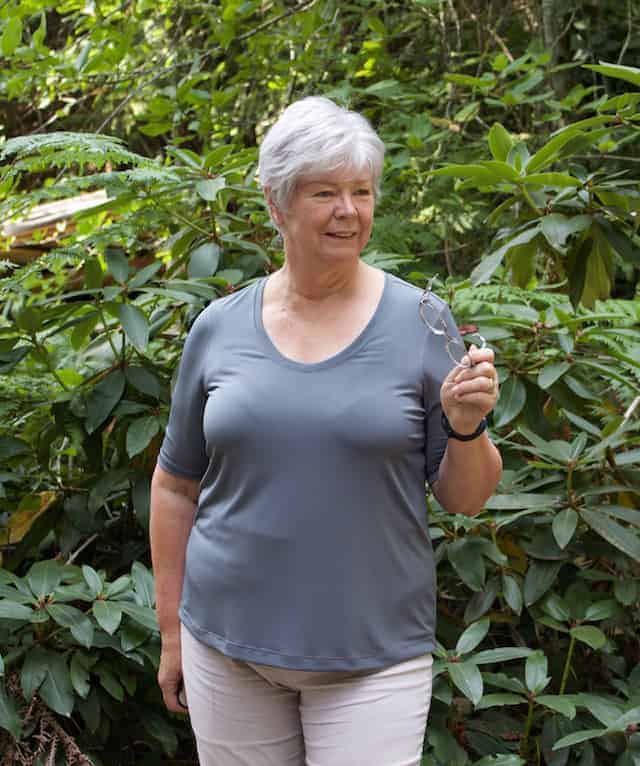 Interlock Twist Yarn (or Barcelona as I found it at Fabricland) is another readily available one.  I love the drape and it's my favourite for the Laundry Day Tee but perhaps a bit clingy for anything that is a tighter fit as you can see!  As it's 100% polyester, it will likely prove a bit warm for this pattern for summer wear, but I'm sure the colder seasons will find me wearing it frequently!
Sweater Knit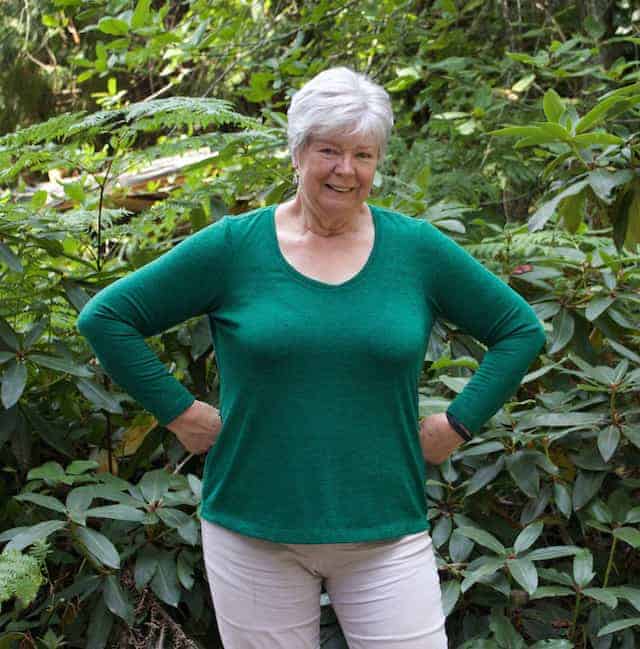 This fabric is a good choice for the Classic Tee – nice drape and will work very well for cooler weather.  Again, my local Fabricland was the source.  Another very comfortable fabric and I know I'll be wearing it a lot in winter.
Cotton Spandex
I used a medium-weight cotton spandex from l'oiseau fabrics and this time paired patterned and solid fabrics.  I love this version!  It's a recommended fabric, but watch your drape or it could make the tee boxy.  The cotton spandex I chose for this version is very comfortable and I love the pairing.
Modal
I absolutely love my modal from l'oiseau fabrics! Another fabric from natural woody fibres, modal is easy-care, breathes, doesn't pill and the drape is amazing.  Of the five fabrics I tried, this is definitely my favourite!  If you haven't sewn with modal, now is the time to give it a try – and especially with this pattern.
So 5 Classic Tees in 5 different fabrics and the pattern is free until September 2018 simply by completing a survey.  Certainly one of those must-have patterns.  What fabric will you choose for yours?