Hi!  I'm Shelly from Sew Shelly Sew and I'm excited to bring you this week's Feature Friday, The Maxx-ine Slim-Fit Pants & Skirt Pattern.  Guess what?!  The pattern is on sale for just $6 today only!  
The Maxx-ine Pants are super on-trend with a comfy slim-fit.
They feature front slash pockets, optional back patch pockets, as well as the coolest side-seam zippers!  You can use stable knits or stretch wovens, so they are very versatile!  In addition to the pants, the pattern comes with a simple A-line skirt pattern.  The skirt has similar features, including the front slash-pockets and the side-seam zipper(s).   Both patterns have a pull-on, wide elastic waistband…perfect for my 4 year old to pull on and off independently!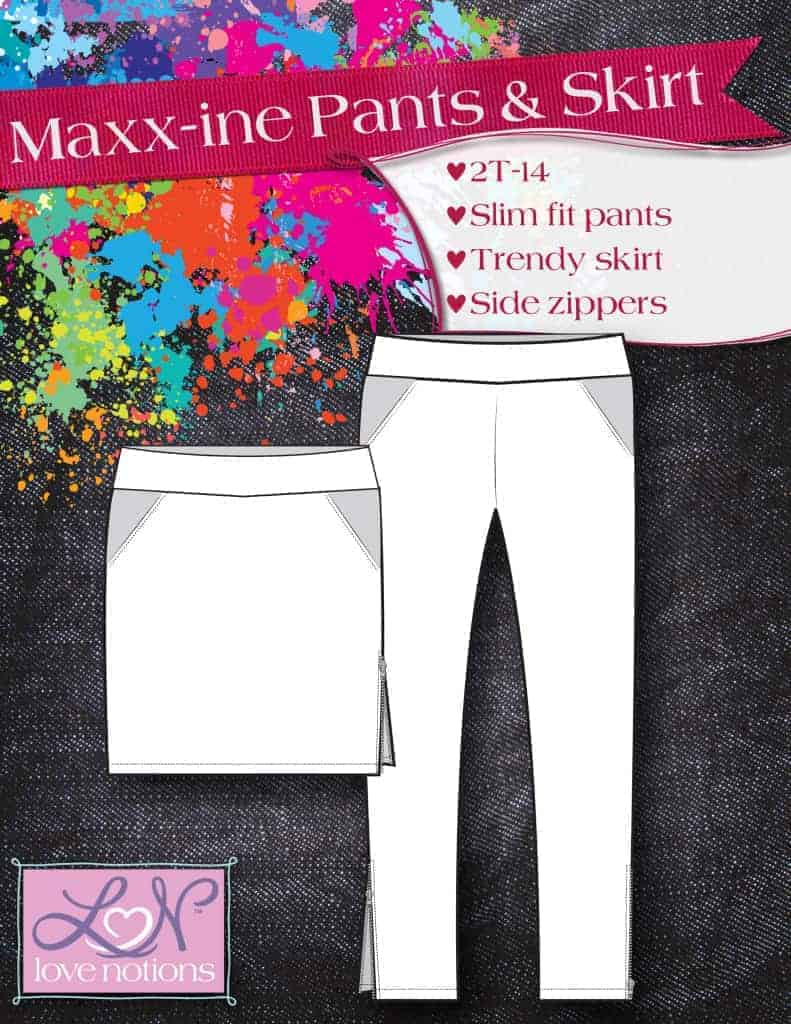 I used a super dark stretch denim from JoAnn's for this pair and added some spooky monster eyes in the spirit of Halloween.  Honestly, I would love these pants even more without the monster eyes, but since Lucy loves them they have to stay.
The exposed zipper going down the side is just so cool!
I had never done an exposed zipper like this (I am a bit zipper-phobic), but it was super easy and the directions completely held my hands through it!  Is anyone else afraid of zippers as much as I am?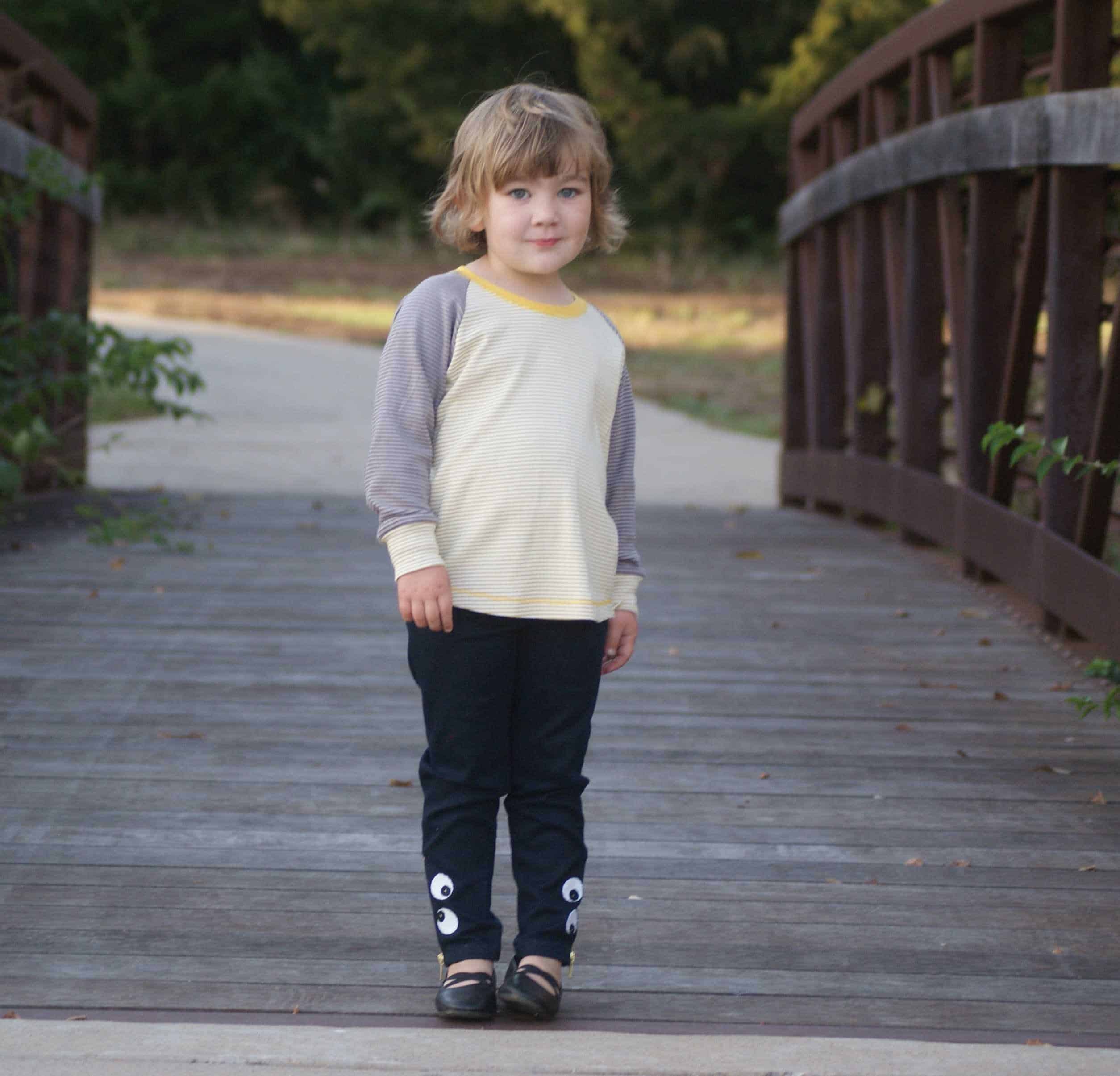 I also made her a Samson Sweatshirt to pair with her cute little skinnies!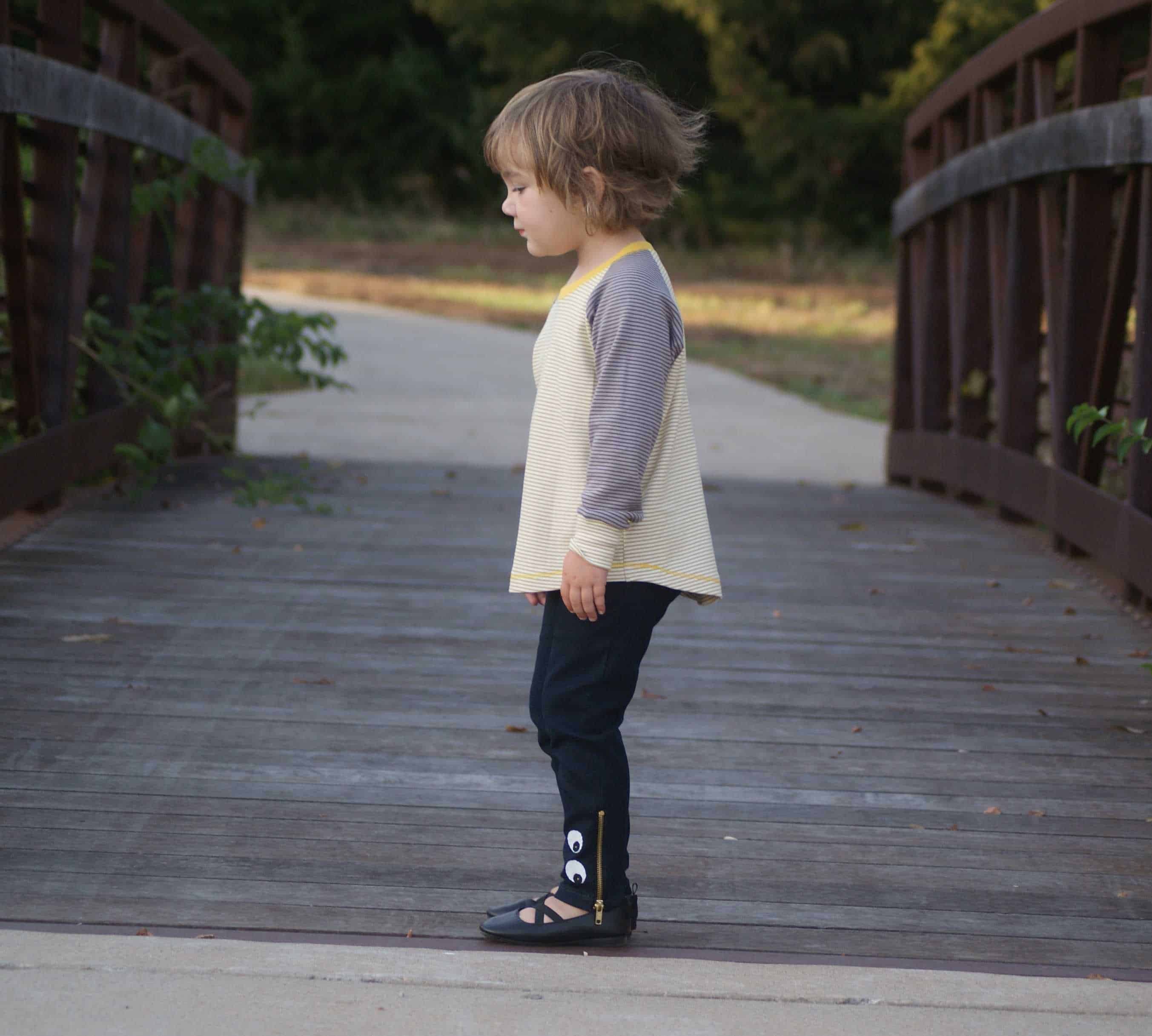 These pants are such a staple for Lucy's Winter wardrobe!  I already picked out some floral stretch woven as well as striped French Terry for my next 2 pairs!  Grab your copy of The Maxx-ine Pants & Skirt Pattern for only $6 today only and start sewing some super cool slim-fit pants for all the girls in your life!  I can't wait to see your creations!  Don't forget to share in The Love Notions Pattern Support Facebook Group or on Instagram using hashtag #lovenotionsmaxxine.
Maxx-ine Pants & Skirt

$

10.50
Save