I have another easy hack for the Laundry Day Tee today- customizing the hem to be high/low. You're going to be shocked at how easy this is!
This high/low pattern hack will work with just about any top or dress you have.
I'm using the Laundry Day Tee for this example. If you haven't already purchased this pattern be sure to join the Pattern Support group to get the code that makes it FREE! The LDT is a great pattern to do this hack on since it already has two hem lengths marked for us: shirt length and the tunic length.
For our first example we'll be using the shirt length for the front and the tunic length for the back.
Once you've assembled your pattern mark the seam allowance (3/8″) at the side seam. From that marking draw a curved line from the shirt length to the tunic length.
Since this pattern has the front and back pieces nested on top of each other we need to cut out the back first. Cut out the back as normal except now you'll cut at the curved hem you drew in.
For the front we need cut away the back neckline (or just fold it down so you don't loose the piece) and fold up the tunic length so it's out of the way. Cut out your pattern piece. You'll notice we haven't changed anything about the front piece, we're just cutting it out on the shirt length hem line.
The high/low hem is a lot of trial and error, I realized the curved section was a bit too square for my taste and would make hemming a headache.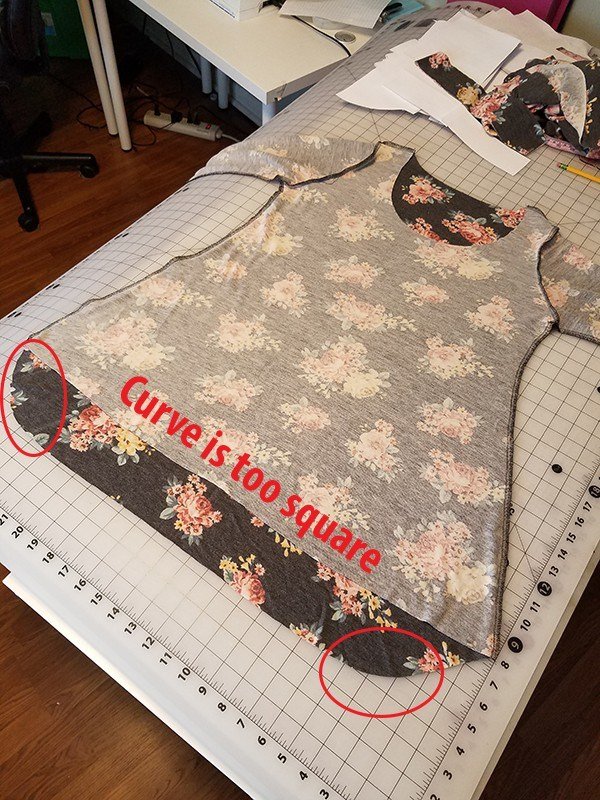 So, I just folded the back piece together at the hem and smoothed out the curve. The front is not cut at all.
That's much better! And will be a lot easier to hem.
There are different ways you can achieve a high/low hem, just be sure you keep the front and back matching in length at the side seam.
You can even change your high/low so the front curves upwards. To do that you'll draw in a curved line on the front piece starting at the seam allowance at the shirt length line.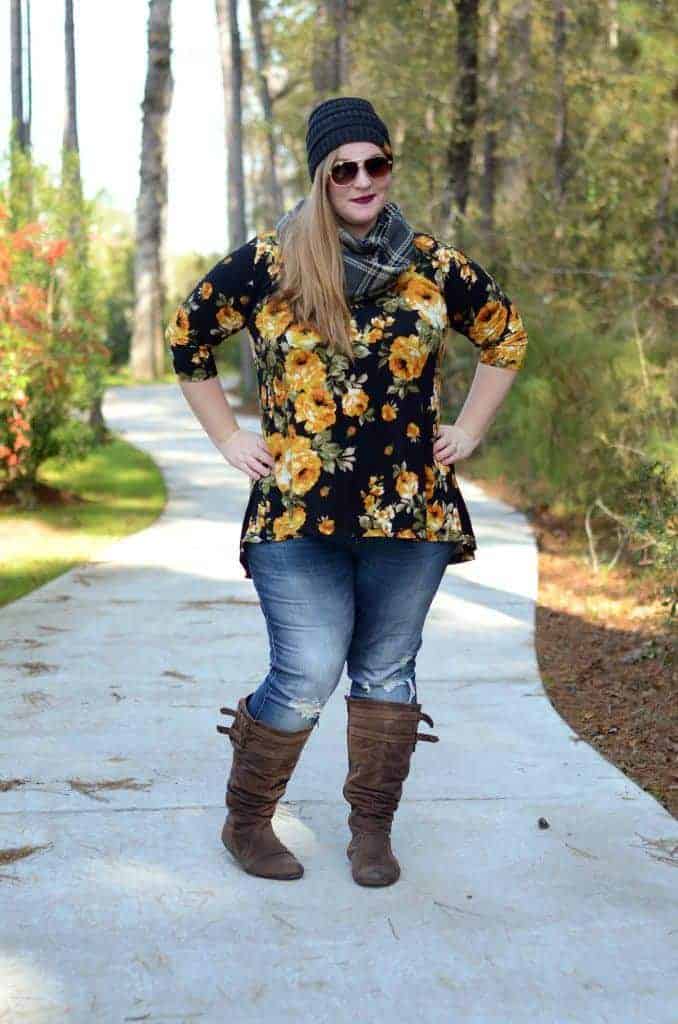 ---
Girls Li'l LDT

$

10.50

Sale!

Laundry Day Tee