From track to lounge: a guide to working with fluffy double-sided minky fabric.
It is no secret that I love sewing for my boys. They have grown up in custom clothing and I have loved every second of it. As they become older their "mom, make me this shirt or these pants" are more scarce but they still pop up once in a while. Luckily Love Notions has plenty of patterns geared towards those "cool" older kiddos too. One of these patterns is the Thomas Track Pants. The pattern features a wide variety of sizes, from 2T to 14. It is drafted for woven and stable knit fabrics and features so many cool accents, like ankle zipper, piping and pockets. Guess what? The pattern is today's Feature Friday, ON SALE today for only $5! Grab it here so you don't forget!
Today on the blog I wanted to show you how easy, albeit a little messy ????, can be to take the Thomas pants from track to lounge by using double sideD minky. What is double sided minky, you ask? It's thicker minky fabric that is soft and plush on both sides, it has vertical and horizontal stretch and the perfect weight for blankets, loungewear and robes (ahem, Compose Robe) . Double sided minky is also know as fluff, plush, cush, they are all the same cuddly goodness. The image is printed on one side and the back is usually white. As opposed to regular minky, the back is soft and feels great when worn.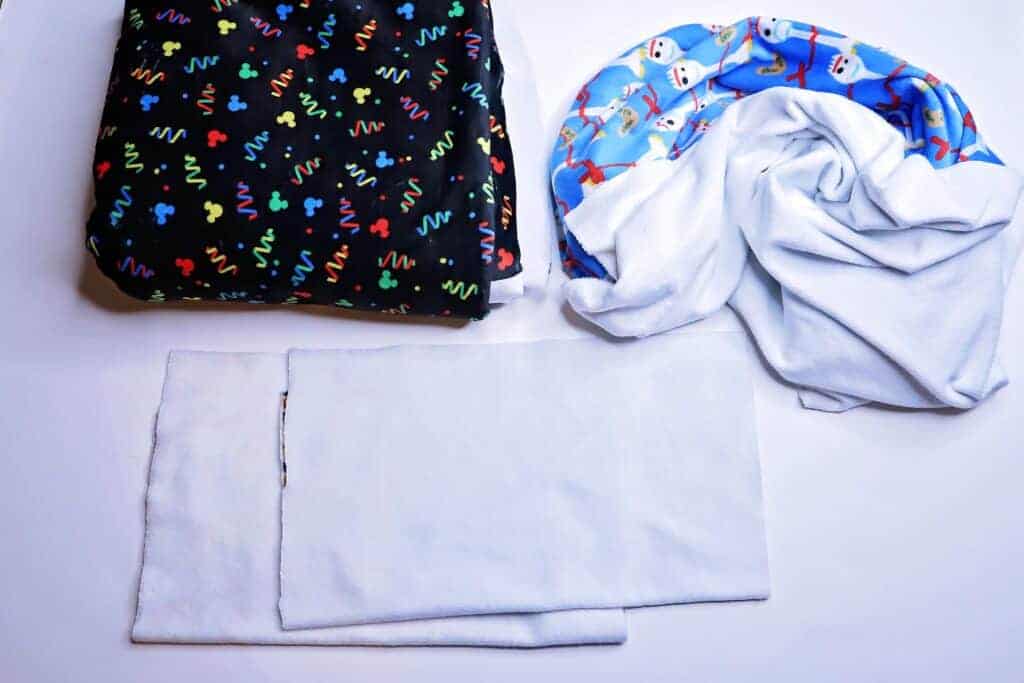 What do you need to sew with this fabric?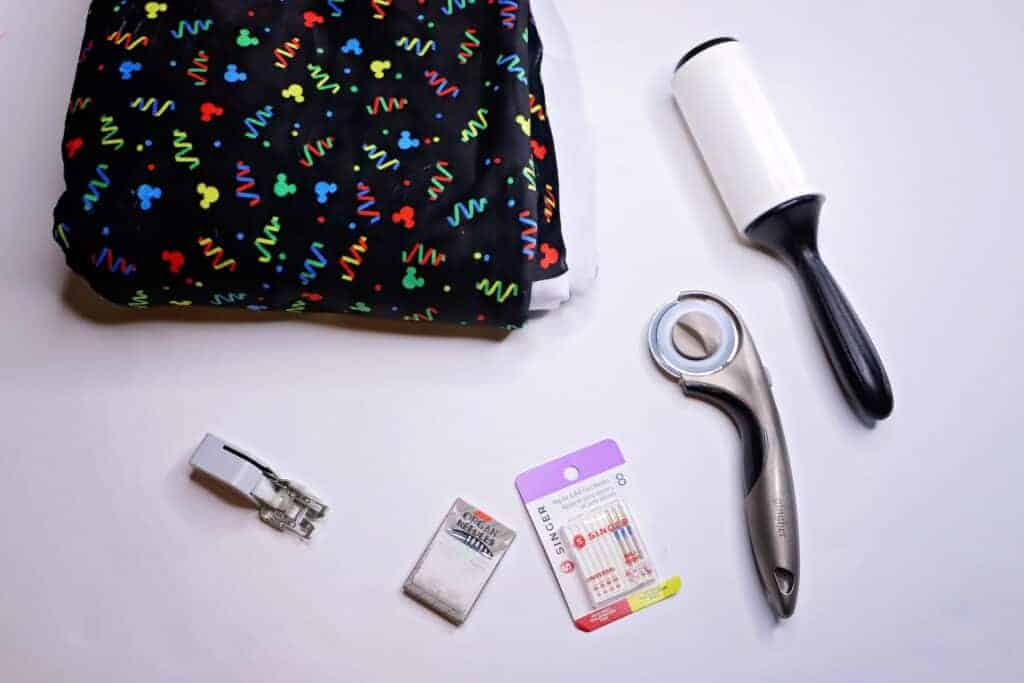 The first thing I recommend you grab is a lint roller. There will be fluffy goodness flying all over your sewing area, just accept it and embrace it! ???? I use the lint roller after I cut all pattern pieces and then at the end of the sewing process. Speaking of cutting…I highly encourage you to cut double sided minky with a rotary cutter instead of scissors. I find it "contains" the excess lint a bit better. Since this kind of minky stretches both horizontally and vertically, a Ball Point Needle is recommended. I like 90/14 for my domestic sewing machine. Lots of people like sewing minky with a walking foot. This style foot feeds the fabrics at the same speed. I personally tend to skip it but that is not to say that you may not find it very useful.
Let's make the Thomas pants using fluff
First and foremost, cut your fabric as instructed in the tutorial. I have not made any alterations or mods to the pattern. I opted for view B because I cannot miss a chance to add some piping…ever!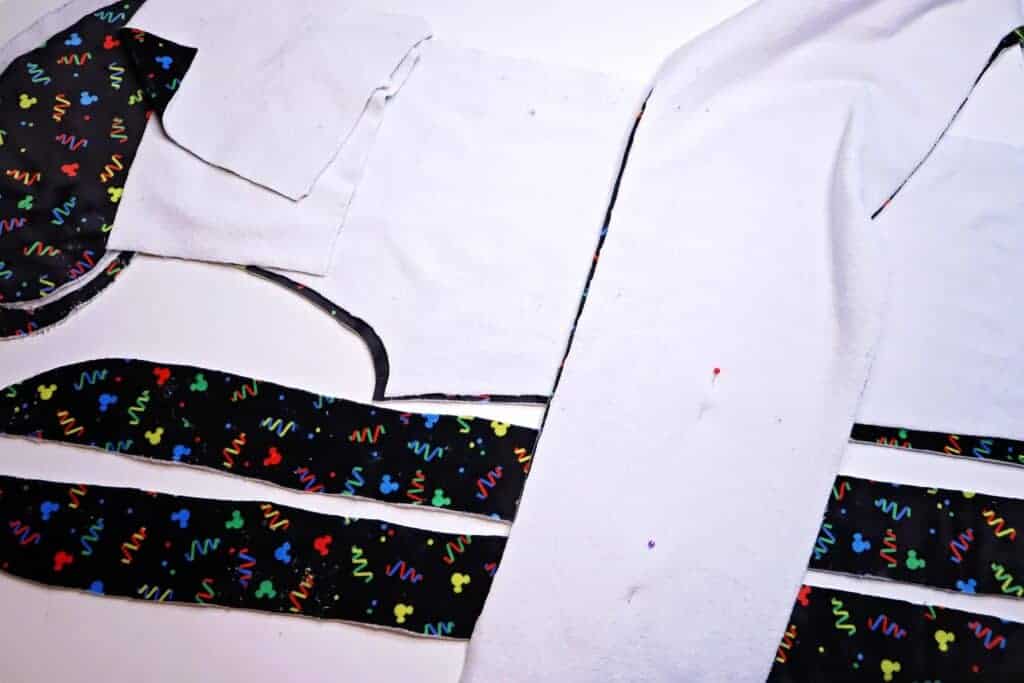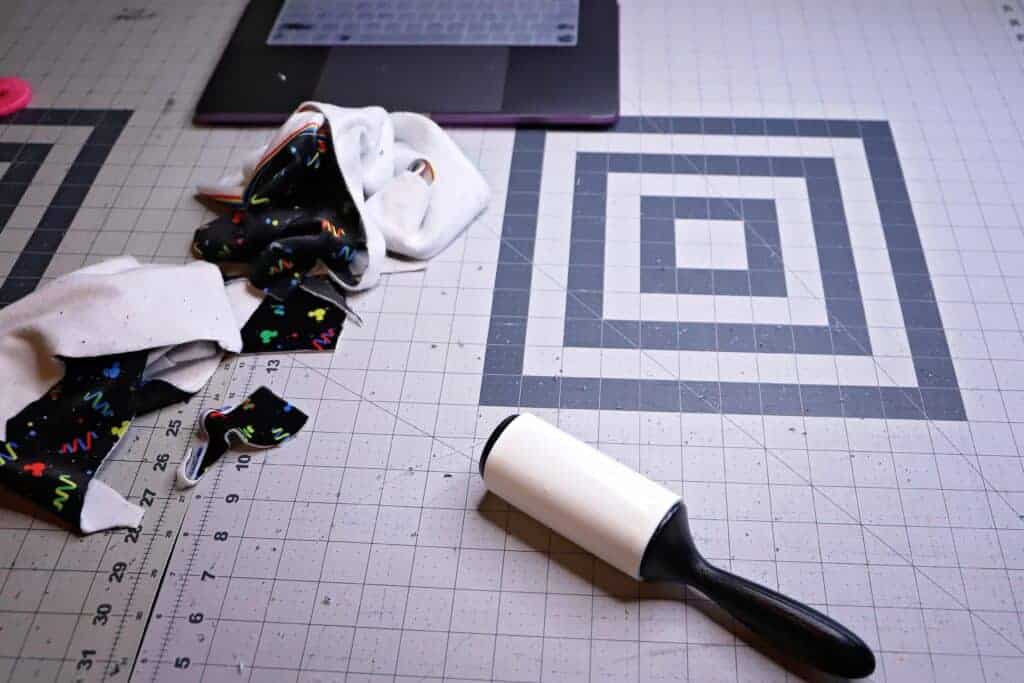 MINKY SEWING TIP #1: Increase your stitch length
When sewing with double sided minky I like increasing my stitch length to 3.5 and lower the tension to 3.8. Play around with your machine settings and see what works for you. As a rule of thumb, the longer the stitch the easier it will sew. You don't want it too long, though, you want to make sure it holds well when worn.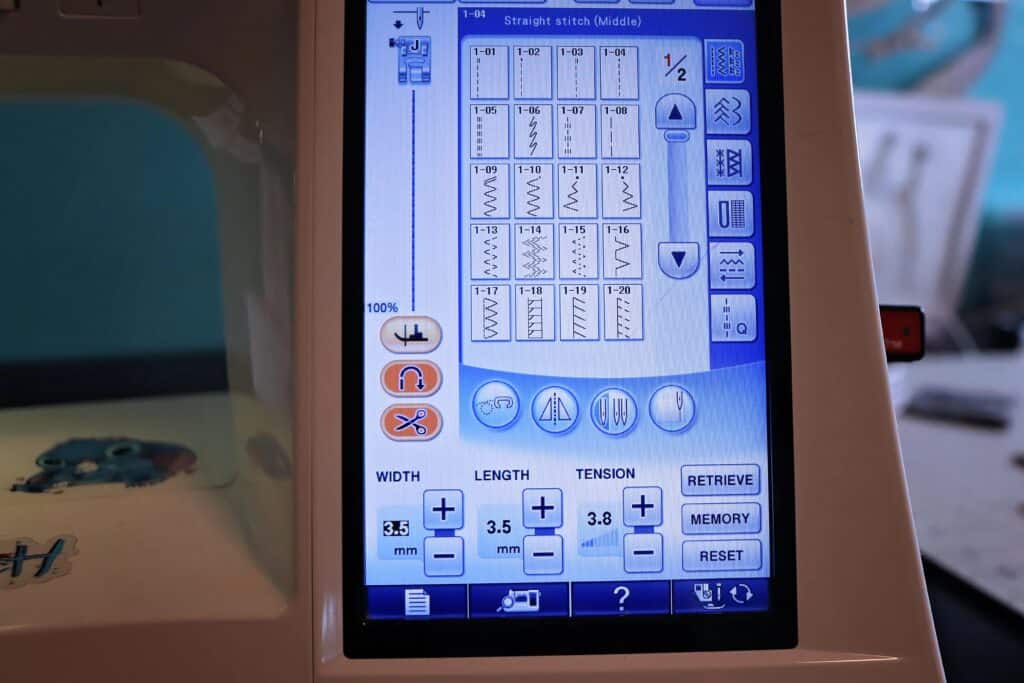 MINKY SEWING TIP #2: Use a Walking or Zipper Foot for Piping
If you add piping accents you will need to switch your walking foot to a zipper or piping foot. It will work fine because the stretchier fabric is on the needle plate.
TIP: When sewing two fabrics with different stretch levels, have the stretchier one down and the less stretchier one under the presser foot.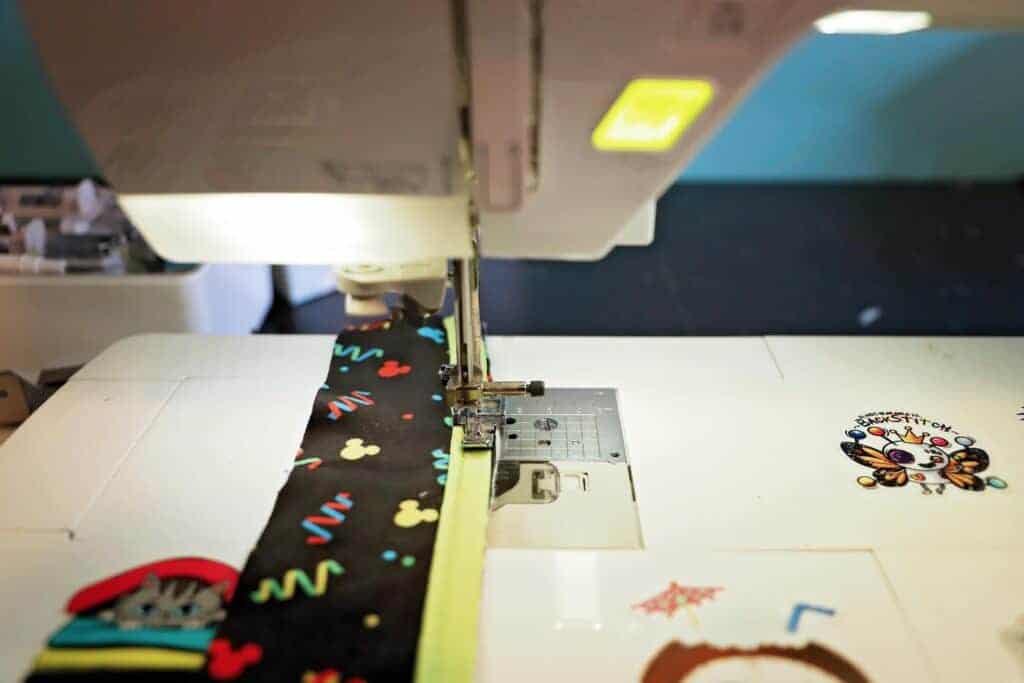 MINKY SEWING TIP #3: Press, but carefully
Do not skip pressing after each sewing step!! The difference between a "pressed throughout" pair of pants and one that was not is HUGE. Just look at the example I give you below. Minky is a polyester base so be very cautious of your iron settings. ToO high temperature and it will melt before your eyes. I recommend using a cotton pressing cloth if you want to increase the temperature. Don't be afraid to use steam.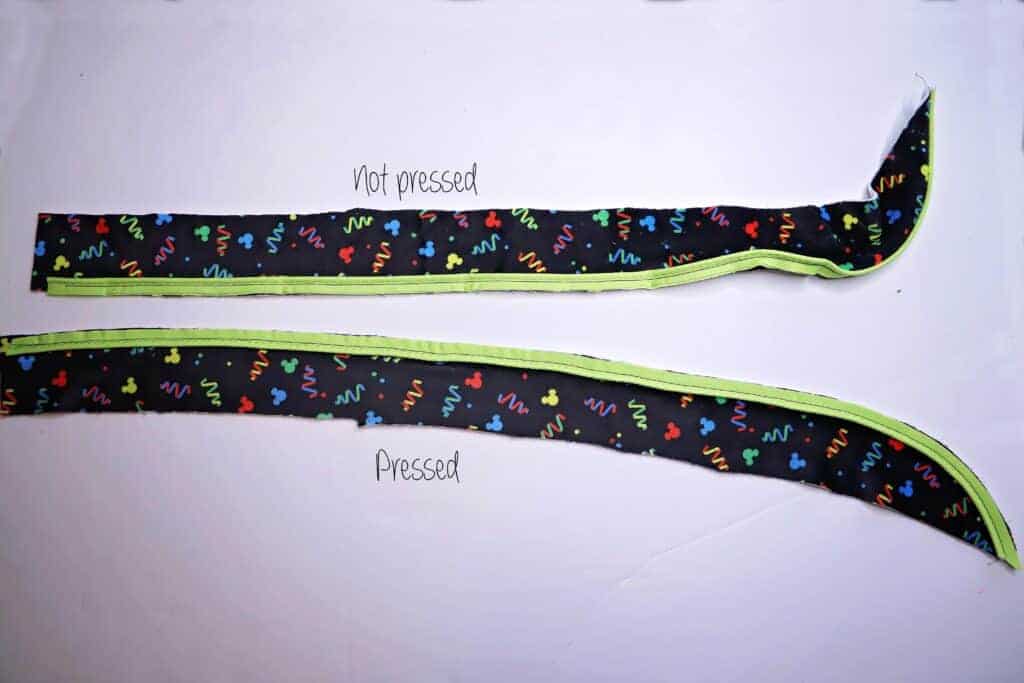 MINKY SEWING TIP #4: Use lots of Pins or Clips
My next tip for working with double sided minky is to use an abundance of clips or pins. This is definitely a case of more the better! Since the fabric has stretch and it's pretty sleek, pinning in every 1″-1.5″ will help the stitching process go much, much smother.
MINKY SEWING TIP #6: Topstitching
While top stitching is most of the time optional, in the case of double sided minky it is highly recommended . This fabric is pretty thick so the seam allowances will be twice as thick. Top stitching will reduce that bulk considerably, especially in the area where there is piping too.
MINKY SEWING TIP #7: Use a Serger
Last but not least, use your serger when possible! I find that the serger can be easily utilized for the construction of the pants. The front/back crotch and the inseam can be stitched so fast with the serger. Plus, the overlock stitch encloses the raw edge and all the flyaway fluff. Since I added piping to my kids's Thomas track pants, I had to use my sewing machine more but if you make the "plain" option or skip the piping you can use the serger for the other steps too.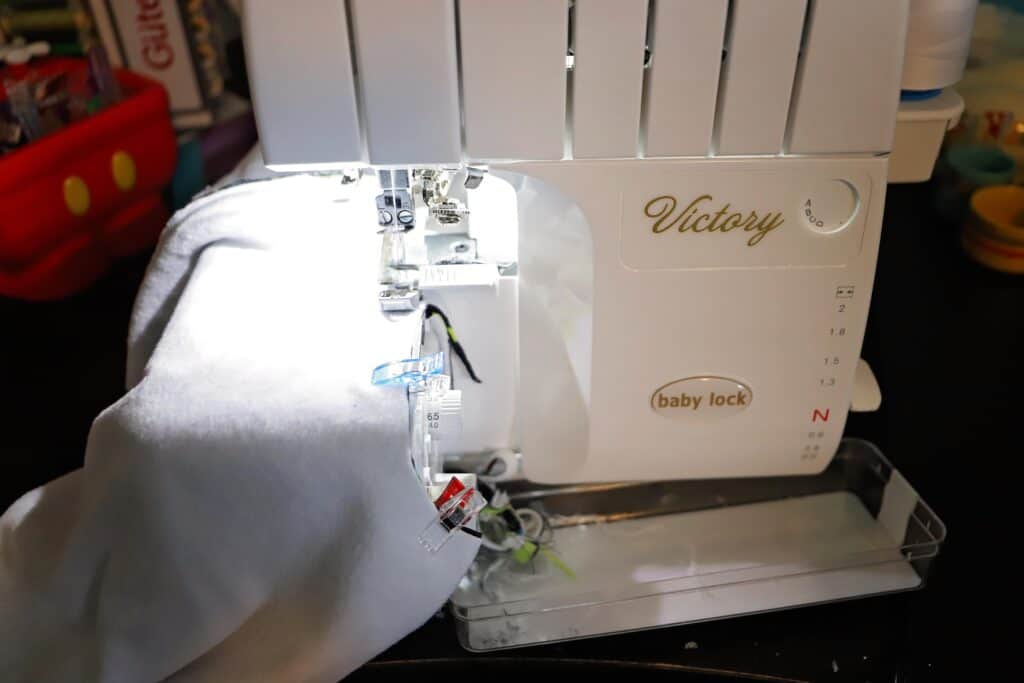 Sewing with double sided minky can be so pleasant, especially when you wrap yourself in the fluffy softness afterwards. A cup of hot cocoa and a book and you will be lounging for hours. My little one has been wearing his newest Thomas pants daily. He said "they are so soft, mom, like my blanket". Now if only I could convince him that matching socks is still a thing ????….
Now that you have some tips and tricks for sewing with fluff, feel free to use them when stitching minky, cuddle minky, luxe cuddle, ultra soft plush or any of the sort.
Some other Love Notions patterns that would work beautifully with this soft goodness are the Compose Robe, Oakley and Acorn Vest, Constellation , North Star and Navigator.
I can't wait to see what you create! Don't forget to share your beautiful Thomas Track pants in the Love Notions Facebook groups and on Instagram.
Alex
---
Pin this for later!