Hello and welcome! A little back story on me– I'm Tami the WAHM (work at home mom) behind Dunk-n-Fluff and now my newest project- Love Notions Sewing Patterns. Sewing has been a part of my world since I was a kid and my grandma helped me sew a pair of pajamas for camp one summer.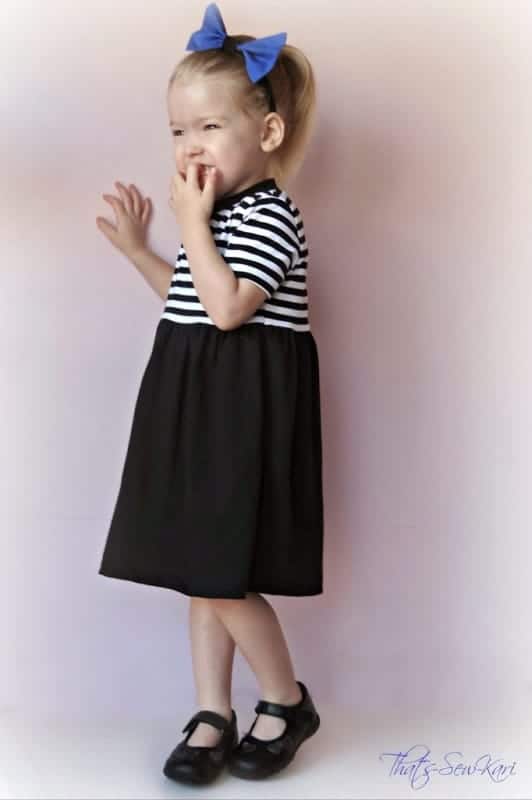 My mom and my grandma both sew and I grew up around them sewing for me and my sisters. When my daughter Mallory was born in 2004 I started cloth diapering her and got hooked in that world (did you know there was a world devoted to cloth diapers? There really is and it's BIG). Using cloth diapers naturally led me to wanting to make my own as well as clothing that fit nicely over that big cloth diaper booty. And the rest is history. Since 2004 I have been sewing cloth diapers and custom children's clothing. In my DnF business I use a lot of patterns from other designers as well as Ottobre patterns. If you're not familiar with Ottobre, check them out! They offer a magazine subscription that comes out quarterly with amazing inspiration and the patterns to go along with it. Through the years though I've developed a few of my own designs and I'm now at a point where I'd like to start offering them as pdf patterns for sale. My style is fun, a little funky (but not too much funk), easy to wear and easy to sew. Mostly, my designs will be using various knit fabrics since that's what I'm most comfortable with and it's a niche in the pattern world I feel where there is room for me and my take on childrenswear.
The inaugural Love Notions pattern is my Everyday Playdress. For almost ten years the Everyday Playdress has been a bestseller in my custom clothing shop.  It's simple, fun and great for everyday wear! Designed to be sewn with knits, this pattern is perfect for the beginner and advanced sewist alike. Two dress versions are included: the standard playdress and the crossover playdress, as well as long and short sleeve options. Take your dress to the next level by mixing and matching prints. If you've never attempted sewing with knits, this is a great pattern to start with. This pattern has been put to the test with more than 20 testers, checking for typos, fit, construction and more. They have done a wonderful job and the pattern wouldn't be what it is without them. <3 Purchase your pattern today through my Etsy shop or through Craftsy. The first 100 purchasers get 15% off! Use code 'Playdress' in the Etsy shop, no coupon needed for Craftsy- it's already marked down.