Origami Blog Tour: Day 1
It's time for another Love Notions Blog Tour!! This week, we will be featuring the Origami. The Origami is available for both ladies and girls. The ladies' pattern features two styles of tunic, one with a straight hem, one with a handkerchief hem and a cardigan. The girls' Origami is one version with the handkerchief hem. Both patterns have multiple sleeve length and neckline options. The bloggers in the Origami Blog Tour did a fabulous job showcasing the great features of the Origami, as well as shared some pattern hacks for you to take this great pattern even further!
Today we have three bloggers opening up the week of the Origami.
Sneha from Sewing Curves created a beautifully classic cardigan to share with you. I love the simplicity of an all white cardigan! Go visit her at her blog for all the details.
We also have Kasey from Ruby Rue Creations. Kasey created a couple versions of the Origami tunic. You just HAVE to check out the dress she made on her blog!
Rounding out today's post we have Shelly from Sew Shelly Sew. Shelly created the sweetest hoodie every for her little girl! She tells you how you can create your own on her blog.
Who doesn't love a giveaway?!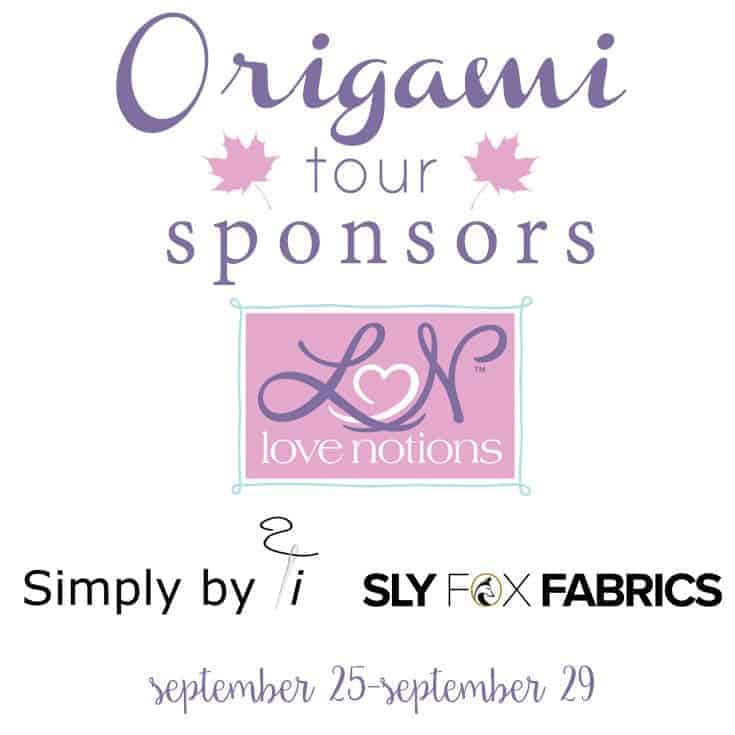 We love to host giveaways with our blog tours!! This week we have some great prizes!! Enter the rafflecopter below for a chance to win an awesome prize package that includes a $50 gift certificate to Love Notions, a $25 gift certificate to Simply by Ti and a mystery box of fabric from Sly Fox Fabrics.
International enteries are welcome, but will be responsible for shipping.
Tours LOVE to have a sale!
So this week only, grab your copy of the women's Origami for $8 or the girl's version for just $6. Sale ends Saturday September 30 at 11:59pm cst.
Stop by and say hi to all the fantastic bloggers joining in!
Monday September 25: Sew Shelly Sew Sewing Curves Ruby Rue Creations
Tuesday September 26: All Things Katy! Kainara Stitches Pear Berry Lane
Wednesday September 27: Ma Moose Back40Life
Thursday September 28: Sprouting JubeJube Mermaid Mama Designs Third Shift Creations 
Friday September 29: Ronda B. Handmade Stitches by Laura Tales of a Tester
Sale!

Origami Tunic & Cardigan for Ladies

Sale!

Origami Tunic for Girls