Origami Blog Tour: Day 5
Today is the final day of the Origami Blog Tour. Have you grabbed your copy of the pattern yet? Don't miss out of the special blog tour pricing that ends at midnight tonight! Also, be sure that you have entered our giveaway for your chance to win some great prizes from Simply by Ti and Sly Fox Fabrics along with a $50 gift certificate to Love Notions! If you are just stopping by our tour, you can catch up with day 1, day 2, day 3, and day 4.
Ronda B. Handmade is starting today off with a beautiful cowl neck Origami tunic. That floral fabric is so soft looking!
Stitches by Laura used a fabulous boarder print in such a fun way! Brilliant idea!!!
Who doesn't love a giveaway?!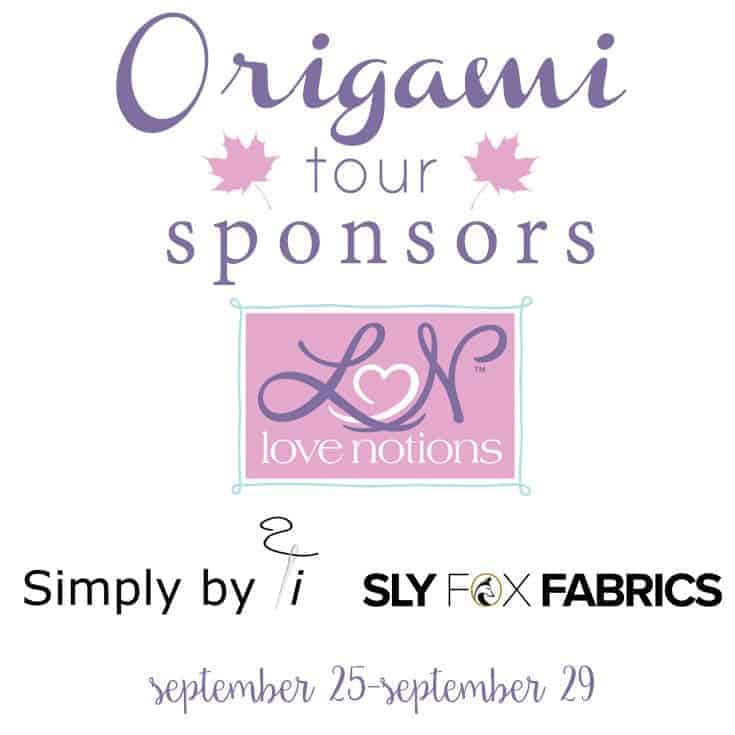 We love to host giveaways with our blog tours!! This week we have some great prizes!! Enter the rafflecopter below for a chance to win an awesome prize package that includes a $50 gift certificate to Love Notions, a $25 gift certificate to Simply by Ti and a mystery box of fabric from Sly Fox Fabrics.
International enteries are welcome, but will be responsible for shipping.
Tours LOVE to have a sale!
So this week only, grab your copy of the women's Origami for $8 or the girl's version for just $6. Sale ends Saturday September 30 at 11:59pm cst.
Stop by and say hi to all the fantastic bloggers joining in!
Monday September 25: Sew Shelly Sew Sewing Curves Ruby Rue Creations
Tuesday September 26: All Things Katy! Kainara Stitches Pear Berry Lane
Wednesday September 27: Ma Moose Back40Life
Thursday September 28: Sprouting JubeJube Mermaid Mama Designs Third Shift Creations 
Friday September 29: Ronda B. Handmade Stitches by Laura
Sale!

Origami Tunic & Cardigan for Ladies

Sale!

Origami Tunic for Girls