Read this post to get a behind the scenes look at how Love Notions operates.
First of all,
Why does Love Notions have an ambassador team?
In today's sewing world, many pattern companies (and companies in general!) have a group of people who help to promote and develop the brand. All businesses run differently, but for Love Notions, the ambassador team is a small but lovely group of avid and talented sewists who are diverse in backgrounds, sizing, and styles — just like our customers. Understanding the needs of a large range of people is hard for just one person — so having feedback from the ambassador team during pattern development and testing is valuable. All in all, the ambassador team at Love Notions is a close-knit group who help to develop ideas, pattern test, and promote the brand.
Who is on the Love Notions ambassador team right now?
Like I said, the LN Ambassador team is a small but mighty collection of sewists — from all sorts of backgrounds, sewing levels, preferences, experiences, and talents. Each person was carefully selected to be on the team and each brings with them a different set of assets and skills.
We are very selective with who we include in the group. We work hard to have a group that is as diverse as our customers and each member of this team brings value to our customers in a different way. They all also have a notable presence in the sewing community — and each has a different way of speaking to sewists. Some have youtube channels, some have blogs, some are active on Facebook or Instagram. Some are a reliable source of sewing support and some work with fabric companies, some take amazing photographs, and some are able to speak about the patterns in a way that connects and excites.
No matter what, each person on the team is connected to and supports the sewing community in some way. You can find a full listing of the current ambassador team here — check them out and follow them. They are a great source of inspiration!
Who is a good fit for the Ambassador Team?
As we add to the Love Notions ambassador team we are looking for people who are excited about sewing and Love Notions patterns. We are especially looking for people who genuinely love to sew and who actively look for ways to support others as they sew. (It is ok with us if you have connections to other sewing pattern companies and you aren't exclusively promoting Love Notions.)
genuinely enthusiastic about the Love Notions brand and have some level of experience with us
experienced (and semi-experienced) sewists
connected to the sewing community (having an active blog, IG, or vlog is great but not required)
able to commit to (paid) pattern testing and adhere to reasonable deadlines
excited to share about patterns, releases, events, & sales, including the $5 Feature Friday events
eager to create paid content on our various social media channels (blogs, videos, events, and more)
able to positively interact with other passionate sewists and the Love Notions team (see our company values here to make sure you align with our team)
What does the Ambassador Team do?
Promote sales, events, and pattern releases (using affiliate link where applicable)
Create content that is sewing- and pattern-related on our various platforms (paid)
Participate as the "Alpha" team for pattern testing (paid)
Contribute to group blog posts and events (voluntary)
Stay updated within our private group (weekly)
How is the Ambassador Team compensated?
First, the ambassador team are our primary or "Alpha" testing team. As such, they get paid for their time and fabric for each pattern test they contribute to.
Next, the ambassadors are able promote the Love Notions brand using their personal affiliate link, which gives them a 25% commission of any sales made using their link. If you see this link and are inspired to purchase a pattern because of the ambassador — please do! It is always ok to message a maker for an affiliate link, and it's a kind thing to do that costs you nothing extra — though we don't share them on posts in the Love Notions Pattern Support group on Facebook.
The ambassador team also contributes to the Love Notions blog, Youtube account, Instagram and submits other content. Each piece of content has different rates and requirements — but on average a blog is $100 and an edited video is $125.
Other Perks:
Also, Ambassadors get free access to the entire Love Notions pattern library which they can use at any time.
Additionally. Ambassadors get access to the entire promotional calendar for Love Notions — so they know when the $5 Feature Friday sales will occur, they know the timing for the site-wide sales, and they have more behind the scenes access and connection in order to coordinate their own makes and content.
During special events, we sometimes arrange for ambassadors to receive fabric gifts or other small sewing-related gifts. For example, a while back the ambassadors all contributed to a "Secret Sewist" exchange that was so much fun and involved fabric gifts. Or, this online fabric shop group blog post that has been so helpful.
We also pull from the ambassador team for other admin/moderator positions as they occur. And ambassadors have helped run our in person retreats.
Lastly, Love Notions gives priority to the Ambassador Team when it comes to promoting their posts, linking to their content. and supporting their work.
Do you think you'd be a good fit for the LN Ambassador Team?
Here is a reminder of what we look for in our ambassador team members:
Dedicated testers who goes above and beyond with photos, styling, feedback and promotion.
Sounding boards for pattern ideas and sewing techniques.
Meticulous pattern testers (as your time and models permit).
Active engagement in the testing process and enthusiastic (but genuine) promotion.
Respect within the sewing community in a variety of forums: blogs, vlogs, facebook, IG, etc.
Voices that are engaged, supportive, and kind in our community
Able to produce content for Love Notions that is insightful, full of value for our audience, and unique.
Able to respect for deadlines for pattern tests, guest blog posts or content, and any other promotional events.
---
What do our current ambassadors say about the Love Notions Ambassador Program?
"Sewing is a single person activity so being part of a team is so fun. I love passing along knowledge that I have picked up along the way. And first stab at testing is also great." – Anjori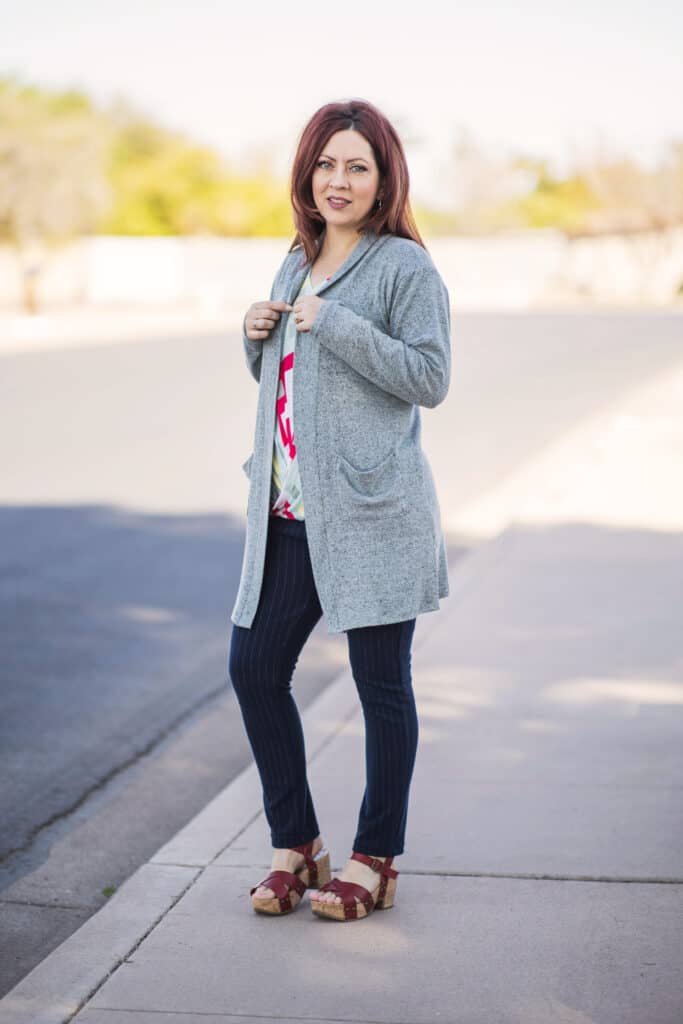 "The thing I love the most is how much I have learned from the other ambassadors through conversations on here. Somethings haven't even been sewing related. Everyone here makes me a better person and sewist and I appreciate this group so much." – Koelyn T.
"The team aspect is definitely the greatest perk. I learn so many things I never knew before from my fellow ambassadors. I've only been sewing patterns from 2018 and being part of the LN team has really helped to build my skill level. I love that we have opportunities to do hacks and provide other content for the blog and other social media outlets. Feature Fridays really help to drive my creativity. Being an ambassador really builds confidence too especially seeing the response from the LN support group and getting those little affiliate sales. And of course the patterns are amazing and Tami provides such good support for us, too. It's an absolute joy to be a part of this team!" –Keira W.
"I second the "team" aspect of it. It's fun to collaborate, ask questions, and see what everyone is working on. I like that having deadlines for projects forces me to take the time to do the things I want to do! And I always love when someone lets me know that what I put together helped or inspired them." – Katie G.
"My absolute favorite thing is the relationships I have been able to make with all of you. It's truly an honor to represent this brand. I have so much respect for Tami, Tessa and everyone on the team." – Kim K.
"… I love these patterns and what you all stand for as a company … I love when I can show someone who looks like me – whether in age, shape or both, that they can have clothes that fit and look great! That's my absolute favorite bit!" – Noreen M.
---
P.S. Today's $5 Feature Pattern is the Tabitha Top. Grab yours today! If you love the Tessa Sheath dress — this pattern should be next on your list because they are companion patterns with similar fit and style.