It's hemming day in the Serenity Sew Along! Today we will finish up our Serenity Sweaters by hemming the sleeves and back hem. Photos and videos will guide you to a beautiful finish! I also have a video for adding the new banded hem option to your Serenity Sweater. (You can find it on the listing page here.) A video for adding cuffs is also included.
Hemming the sleeve
To hem your sleeve, fold the bottom 1″ of the sleeve towards the wrong side. Press. Don't skip pressing! It makes it so much easier to create a straight hem if you press first. Now topstitch it into place. When you topstitch, use either a coverstitch, a twin needle, or a stretch stitch like a zig zag stitch. This stitch definitely needs stretch to it and a straight stitch will lead to a popped hem.
Hemming the back
Fold the back hem up 1″ along the crease we created on day 3. The back will wrap around the side seam like below. This creates a gorgeous clean finish where the front and back meet. Topstitch the hem in place. I used a coverstitch. But, you can use a twin needle or a stretch stitch. Again, this hem needs to have stretch so a straight stitch isn't idea.
After you have the bottom and sleeves hemmed, give your Serenity Sweater a good press. Now you are done!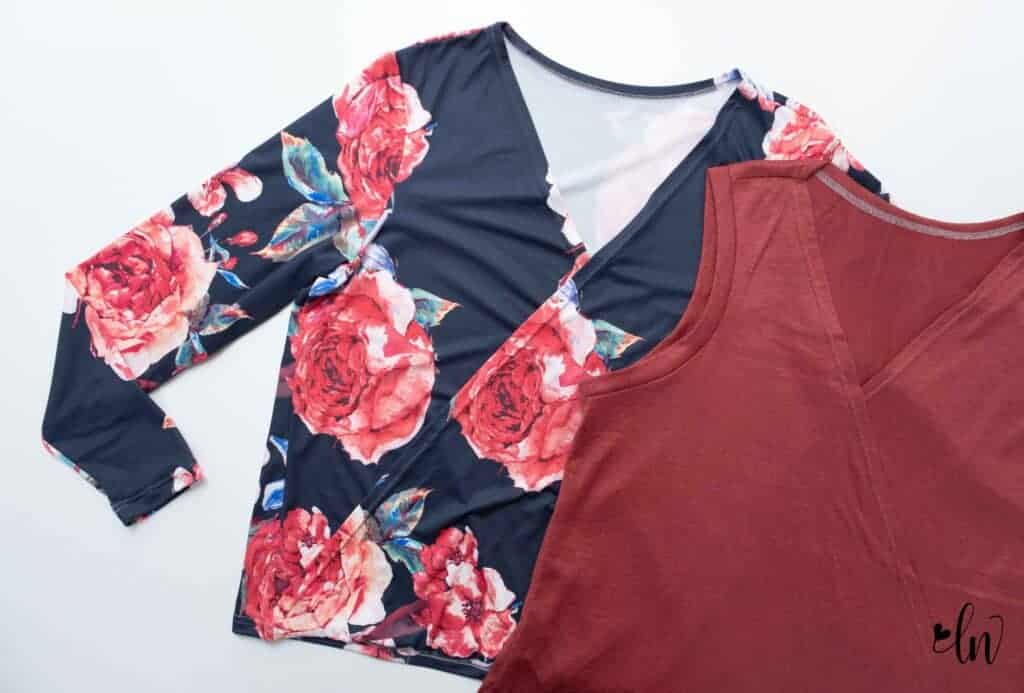 Create a straight hem
If you don't have elastic on hand, don't let that keep you from sewing a Serenity Sweater! You can leave the elastic out and have a straight hem. It will have a touch of excess ease to it because the elastic isn't there to bring it in. Construct the Serenity Sweater as instructed. The only change is to omit the elastic. When it's time to hem the back, hem around the entire sweater. This will keep the front from shifting around. That's it! Super simple "hack"!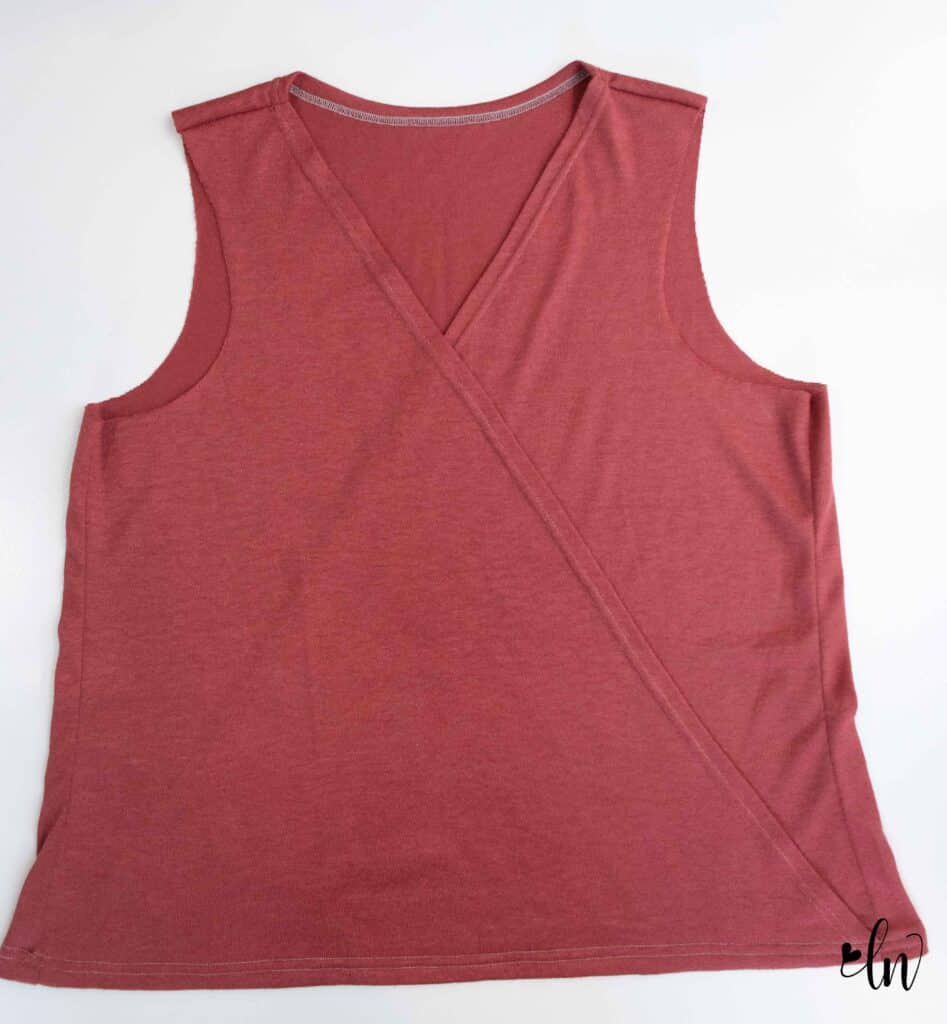 Adding cuffs to the Serenity Sweater
The video below shares how to sew the new band option to the Serenity Sweater. It also tells you how you can add the cuffs from the Breckenridge Henley. The coordinating sweater knits from Surge Fabric Shop were perfect for this look! I used the Berlin Brushed Hacci Sweater Knit in Mustard and the matching ribbed sweater knit.
Gorgeous fabrics from Surge Fabric Shop
This blog post features Lola on Midnight Navy, Marsala Berlin Brushed Hacci Sweater Knit, and Berlin Brushed Hacci Sweater Knit in Mustard and the matching mustard ribbed sweater knit. Our YouTube tutorial features Misty on Smokey Mauve. All of these fabrics are so soft and buttery and a dream to create with and wear!
Sew with friends and win prizes!
Sewing with friends on a common project is a great way to socialize and "meet" new people! Join our Serenity Sew Along Event happening in our Facebook Support Group. There you will get daily reminders for blog posts and YouTube videos, be able to ask questions in a friendly environment, and enter to win a prize at the end of the week! One lucky person will win a $50 gift certificate from Love Notions Patterns (good on all PDF patterns) and a $50 gift certificate from our sponsor Surge Fabric Shop.
Sew along discount codes
Use code SerenitySAL for 10% off now through November 30th. Sponsored by Surge Fabric Shop — take 10% off your purchase from 11/1-11/13 with code LNSAL10OFF.
Serenity Sew Along Schedule