Love Notions Sewing School- All About Ease
Hi sewing friends! I'm Mary, from the SewMaryMac blog and I'm always happy to be a guest on the Love Notions Blog.
A few weeks ago I was on the LN Blog talking about how to select the correct pattern size in order to get the best fit for our own bodies.  We all know that that isn't always easy ~ especially for newer sewists.  In that post I talked mostly about the importance of using your High Bust measurements as opposed to your Full bust measurements when selecting the correct size when making tops.  We are going to take that a step further today and talk about EASE.  Knowing what ease is and understanding the different types of ease can really help you create a garment that fits your body the way that YOU prefer. So settle in and get ready to learn all about EASE!
I'll be using the beloved La Bella Donna top and tunic pattern today to showcase how ease can be seen in different garments.  The La Bella Donna is the Feature Friday pattern today and is just $5!  The Girl's version is on sale for $5 as well!  This is a great pattern for the transition into Fall, so be sure to grab it today!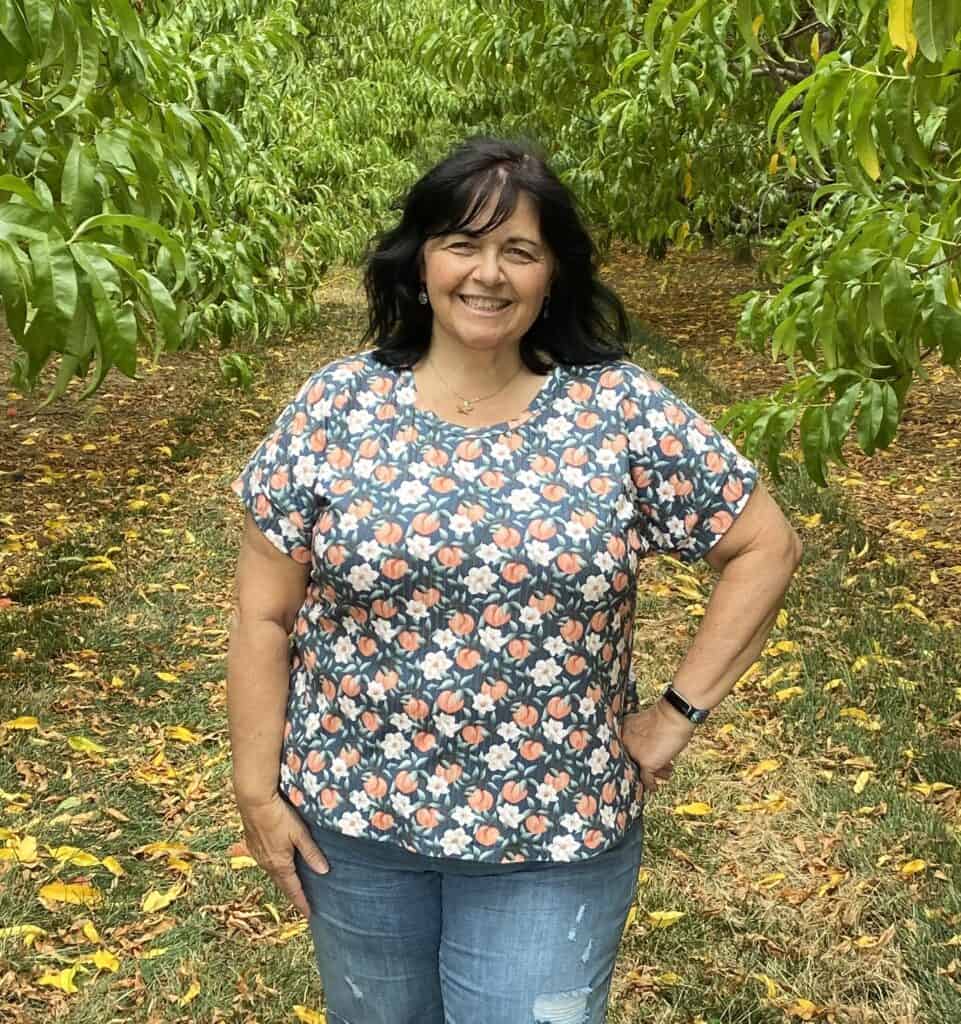 What is Ease?
So what exactly is ease in sewing? To answer this question, we're going to learn about 3 different types of ease.
Wearing Ease
Wearing Ease is the amount of room a garment has that is necessary for you to move and sit down.  Patterns all have different amounts of wearing ease depending on the style.  With woven fabrics there are minimum ease requirements.  Generally, that is about 2" at the bust, 1" at the waist and 1.5" at the hip. Without this minimum ease, you wouldn't be able to do things like raise your arms or bend your knee.  Different pattern manufacturers may have different standards.
Design Ease
Design Ease  is the additional ease that is added to a pattern to create an intended style.  Design ease is what makes a garment fitted, relaxed, flowy or oversized.  There is NO rule when it comes to design ease.  This is up to the individual designers and what their intended vision is. 
Pattern descriptions can help you determine how much ease might be in a garment.The best way to determine how much ease is included in a pattern is to use the finished garment measurements. At Love Notions all patterns include a Finished Garment Measurements chart. This chart tells you exactly how much ease there is in a pattern.
Therefore, it is important to remember that:
Body Measurements + Wearing Ease + Design Ease = Finished Garment Measurements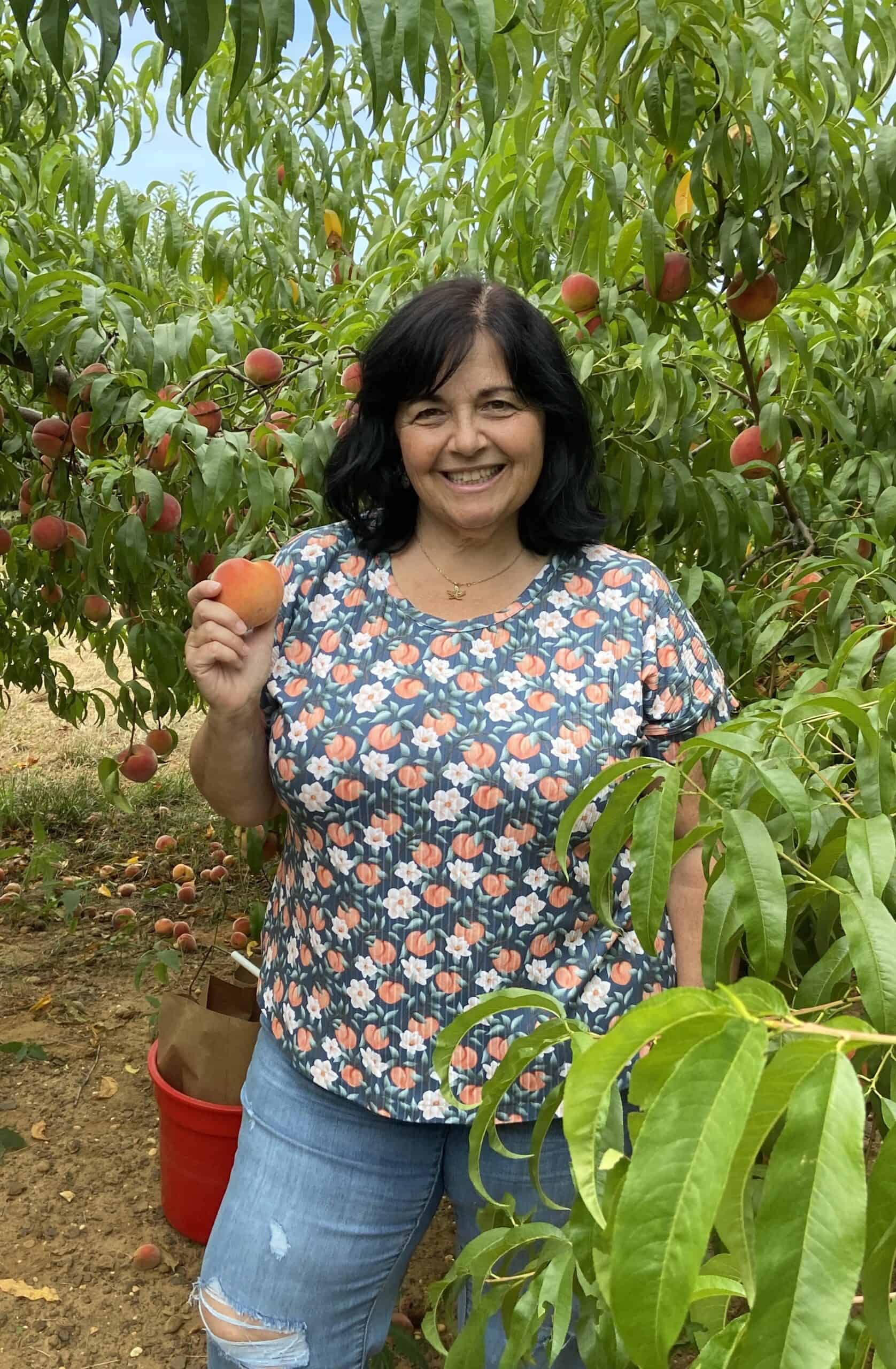 So how do you sew garments to get a great personal fit?
Measure your body (Click HERE for help)
Select your size- be sure to check each pattern for specifics
Compare your body measurements to the finished measurements
Use a tape measure to check the finished measurements on your body.
Measure a garment in your closet that you love the way it fits, compare those measurements to the new pattern
So this all sounds great, right? But what about when sewing with knits? Knits often have much less wearing ease than woven garments. Some knit garments even have something called negative ease.
Negative Ease
Negative Ease  can be  used in garments made from knit fabrics.  Simply put, negative ease is when your finished garment measurements are smaller  than your body measurements.  The stretch of the fabric will provide ease and room for movement.  This is why using fabrics with the correct stretch percentage is crucial when sewing with knits.  
Let's take a look at some Love Notions patterns.
One of my most sewn patterns is the beloved LBD or, the La Bella Donna. This is a dolman sleeve top and tunic pattern designed for knits. A Dolman sleeve simply means that the sleeve is cut in one piece with the bodice.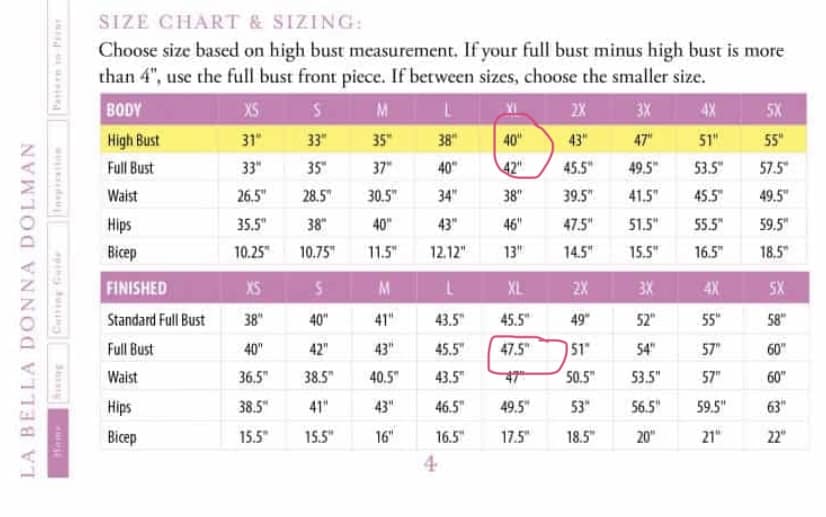 La Bella Donna Measurement Chart
My Measurements (7/31/22)
High Bust 40"
Full Bust 45.5"
Waist 39"
Hip 49"
According to my measurements, I would select a size XL with the Full Bust front piece since my Full Bust is more than 4" larger than my High Bust. Looking at the Finished Garment Measurements Chart I can determine  that I will have  2" of ease at the bust.  Since the LBD has a Dolman style sleeve, most of this 2" of ease will be in the underarm area since the sleeve is very wide at the armscye of the top.  There will NOT be a lot of ease across the bust area.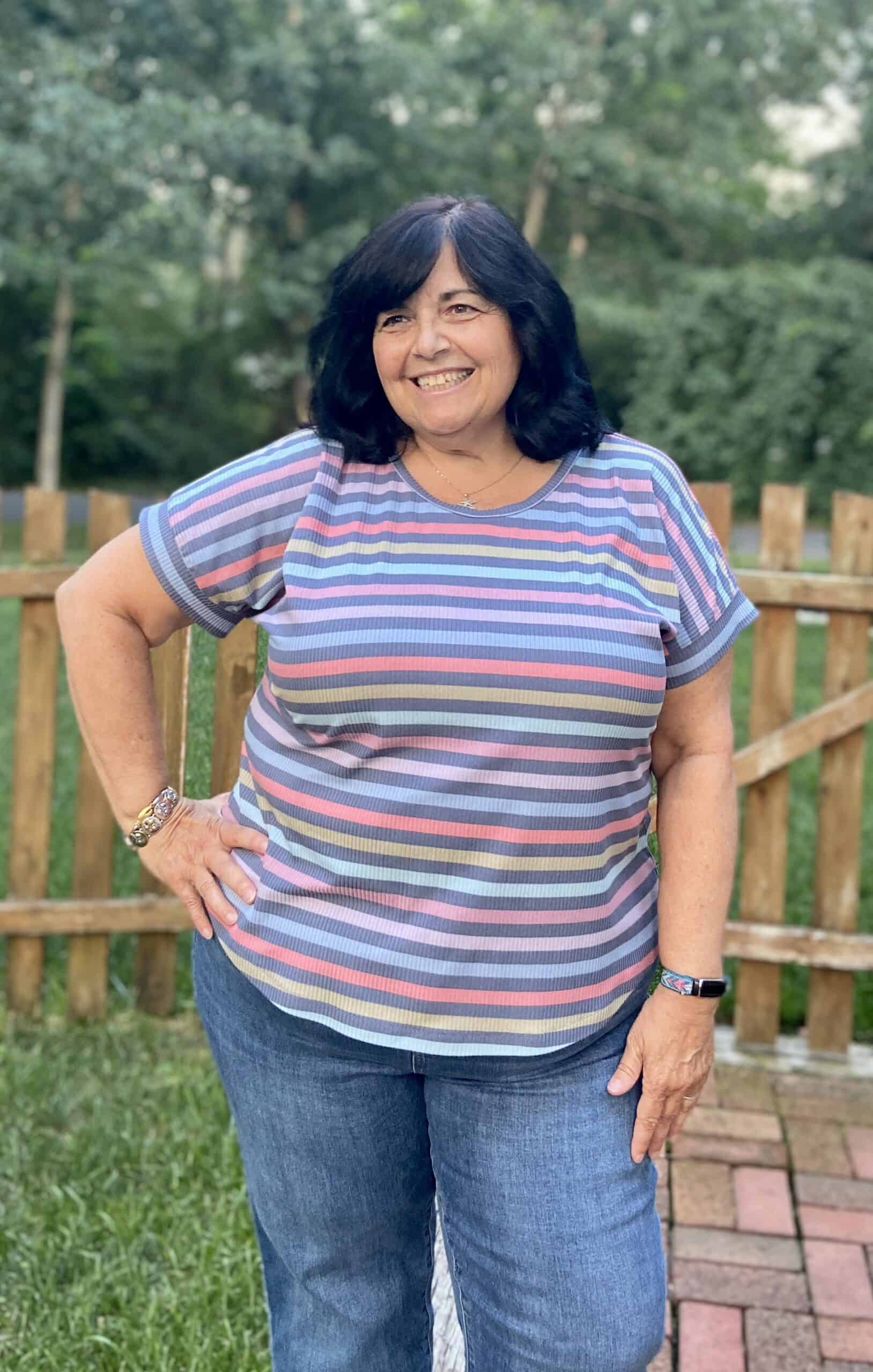 It is important to remember that when using the Full Bust pattern piece, an additional 2" is added to the finished garment measurements at the waist and hip. Because of this, I will NOT grade out for my hips. There will be a total of 51.5" at the hip, which is enough ease for my larger hips. This is why it is so important to ALWAYS check the Finished Garment Measurements Chart!
Let's take a look at a Love Notions pattern with negative ease.  The Summer Basics is a pattern that is designed to be fitted at the bust.
Summer Basics Size and Finished Measurement Chart
According to my measurements, again I would start with the XL with the Full Bust Option.  You can see that for this pattern the finished bust measurement for the XL (with Full Bust) would be only 40.5".  This would mean I would have 5" of negative ease in the bust.  As you can see on the chart, LN has indicated that this pattern is meant to have negative ease.  This might be just a tad too much negative ease.  In this case I would make a muslin to determine the best sizing for my bust.
Understanding your body's personal ease requirements
So now hopefully you have a better understanding  of ease.  How do I use what I know about ease to create knit tops that flatter me?  Well, I know I am smaller in the shoulder and neck area, yet I have a larger bust.  The key for me when making knit tops, is making sure the bust is more fitted so that I don't get the dreaded "tent" look.  I make sure that I have negative ease in the bust but enough positive/wearing ease in the waist and hips.  My favorite knit top is one I call the Bella Classic.  It's a combination of the La Bella Donna and the Classic Tee patterns.  You can read all about this mashup HERE on my blog.  It is basically the body of the Classic Tee with the neckline and hemline of the LBD.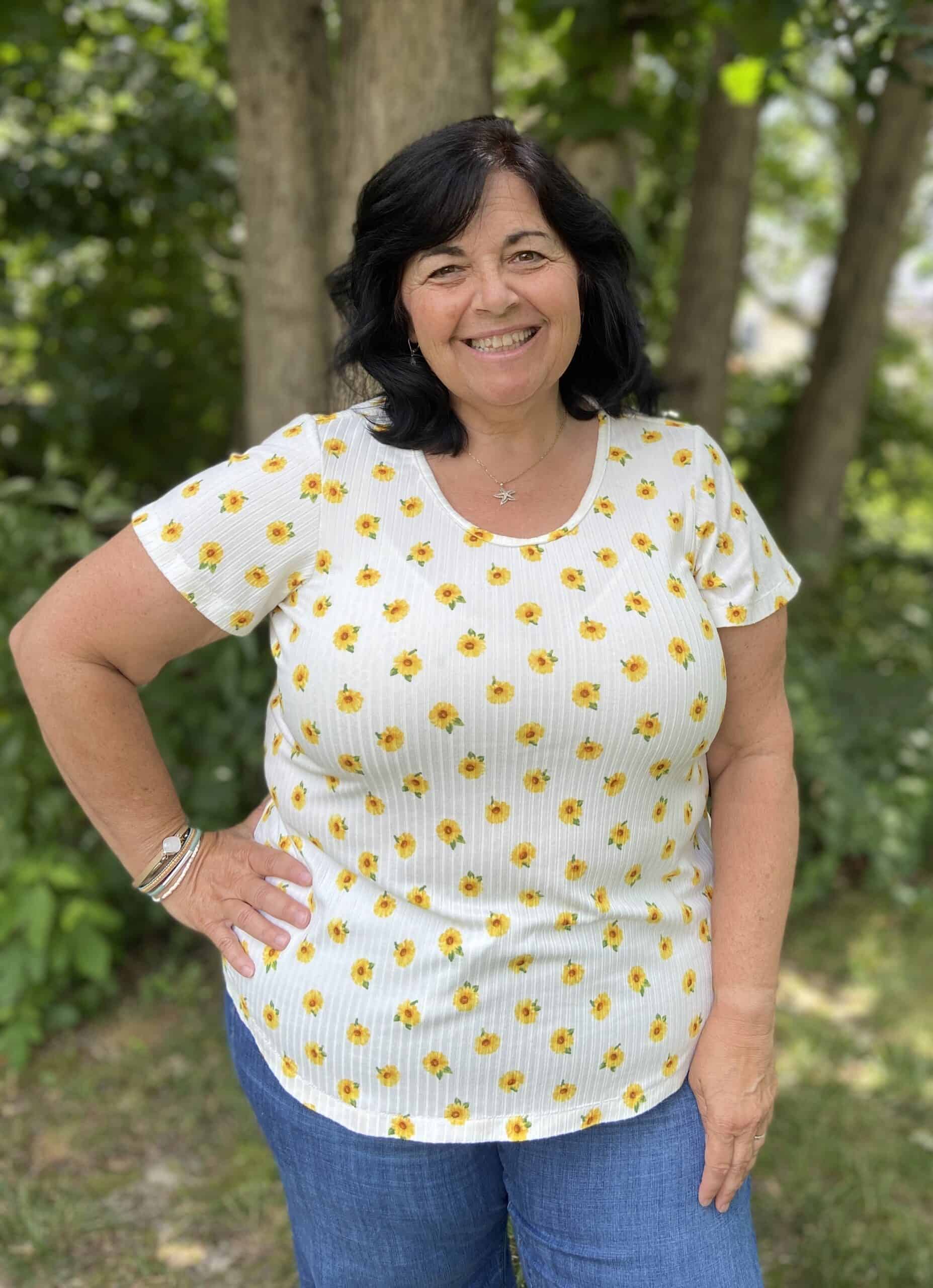 As you can see when I make the XL with the Full Bust Front Option, the finished bust measurement will be just 44.5".  This gives me 1" of negative ease.  I have found that this is the perfect amount of negative ease for my personal preference.  You may like your knit tops loose or tight.  That is the beauty of making our own clothes.  We wind up with clothes that fit us the way that we like!!
Classic Tee Size and Finished Measurement Chart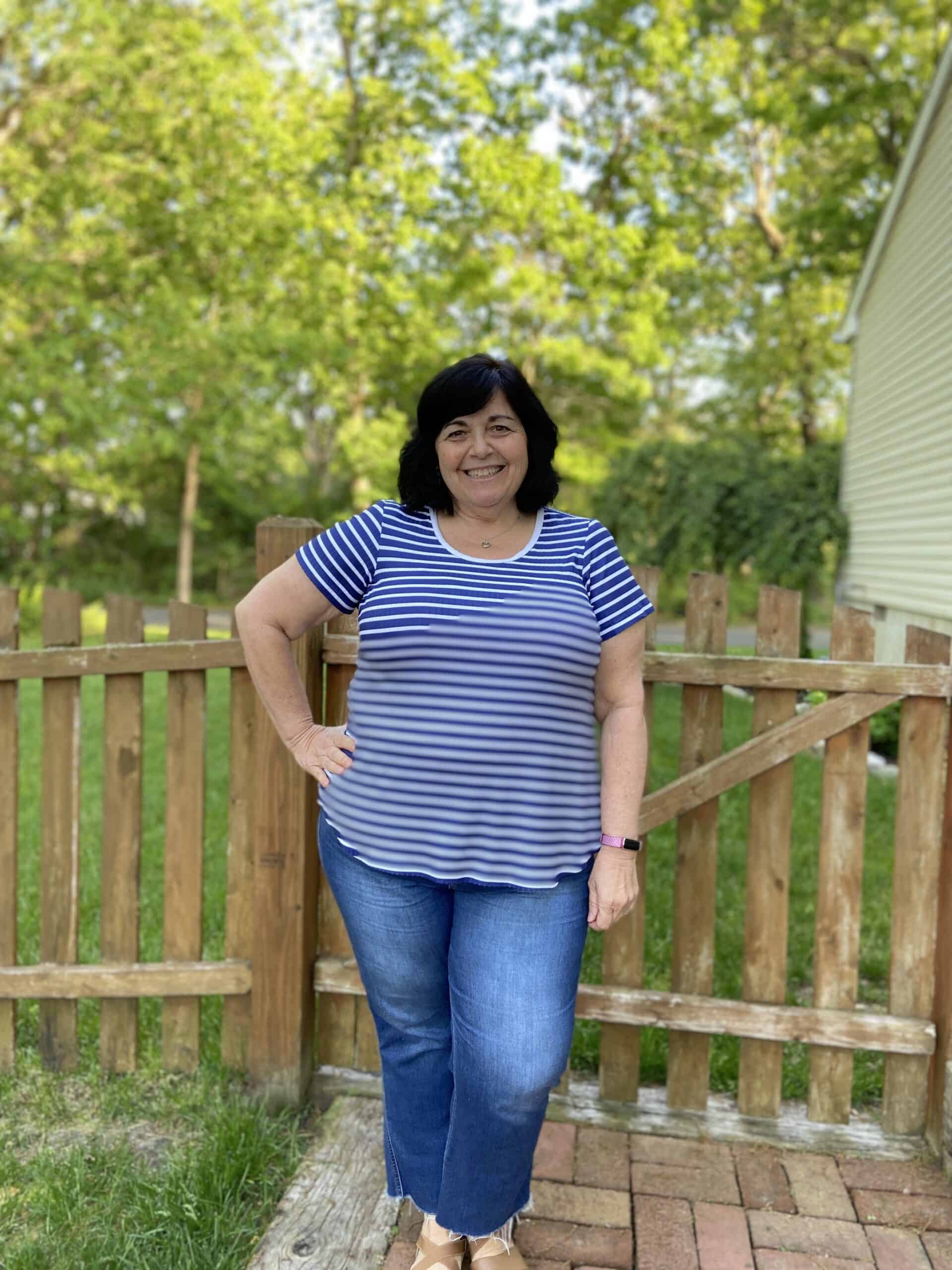 If you'd like to purchase the La Bella Donna pattern, please consider using my affiliate link HERE.  This costs you nothing, but it does help to replenish my fabric stash so I can continue to test patterns!
To find a special discount code, make sure to visit my blog post HERE.  This post is all about the La Bella Donna and the neck binding I sew on all my versions.  I also discuss my favorite pattern mashup, the Bella Classic.
If you use Instagram, consider following me @sewmarymac to see all my latest makes.
Happy Sewing!
Mary Anne 🙂
---
Save this article to your sewing Pinterest board
---
Shop easy to sew patterns here: