Love Notions had a lot of milestones and fun in 2022, and we want to take a moment to review the new patterns, updates, and events that made 2022 great.
As we run down this list of new releases, updates and events from 2022, I hope you can celebrate with us! And there's no better way to celebrate than by picking up a few new projects during the 30% off site-wide sale that is happening now through Friday, January 6th.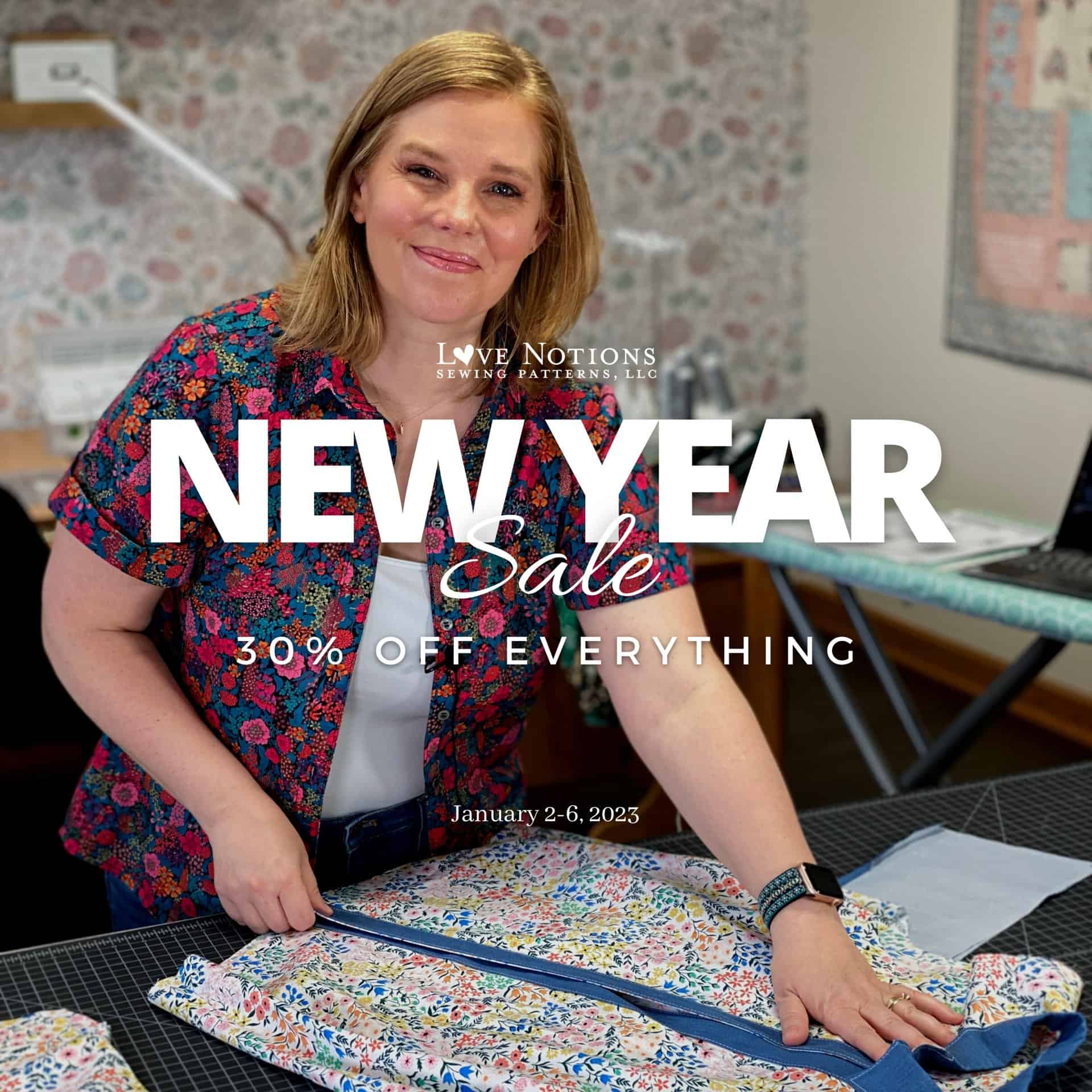 The following list is a reflection of all the hard work and creativity that head pattern designer Tami infuses into the Love Notions brand – along with her trusty team of ambassadors and pattern testers. Bringing a sewing pattern to life is a labor of love!
---
What's our goal?
As part of our year in review, it's a good time to tell you about some of the important priorities we have here at Love Notions.
Our first goal as a sewing pattern design company is to help you find joy in sewing.
Another goal we have is to get everyone sewing!

We design for the family and love to see all people using our designs. We also want to make sure that no matter your income level you can access some great sewing patterns – so we have

Lastly, we focus on bringing you content that helps. Here are a couple of things we worked on this year to bring you confidence, instruction, encouragement, and inspiration:
---
The Love Notions Ambassador Team
Another event in 2022 was the addition of new ambassadors to our team! In 2022, we added more sizes, talents, and backgrounds to our ambassador team — this is a beautiful community of sewists who help pattern test, create content, and promote for Love Notions. You can read about our Ambassador Team here and here. They have great little Love Notions perks for their audiences so make sure you follow and interact with them!
---
New designs from new designers!
In 2022 Love Notions was proud to welcome new pattern designs from the team. Typically, Tami (owner and head designer) is the sole designer for patterns at Love Notions. However, this year, she was joined by Kelly and Keira! Each of them introduced a new design through Love Notions this year – and this was such a fun way to enlarge the pattern library and give these talented people a place to put out their designs. Of course, each pattern on the website, including these from new designers, comes with a Love Notions quality promise. Keep reading to find out which patterns were designed by Keira and Kelly.
---
Our new on-demand sewing courses
In addition to these resources and designs, a huge part of our work last year was putting out full-length courses to accompany two of our intermediate patterns. Aria Button Down and Legato Jeans.
Basically, these courses are designed to give you the confidence you need to make these projects, no matter your current sewing experience.
If you need more visual instruction, progress tracking, encouragement, fitting help, construction help, or just someone to hold your hand through the whole process—- these course are for you! 
These courses are here and ready for you to use as you sew . They are housed on your Lovenotions.com account and you can watch your course and get all the support you need while you sew. Easily access the parts you need, right as you sew. Watch it at any time, an unlimited amount of times, and see every option and view — because we know you will use every version of these classic patterns. This new offering has been hugely impactful for sewists- and they have not been shy about sharing their successes. We plan to bring even more to you in the future and make those potentially challenging projects not only do-able, but completely satisfying.
---
Now, onto our 2022 Look Book
These are the patterns that were new releases this year. As you can see, Tami and the team had lots of fun and unique pieces to develop – along with a few requested patterns to coordinate with other staples in our library! Take a look:
These patterns are all the new releases from Love Notions – and we couldn't be more proud of their style, sewing instructions, and overall reception by the sewing community.
We are so proud of this small but mighty collection of patterns and if you haven't had the time to tackle one of these, I highly recommend doing so!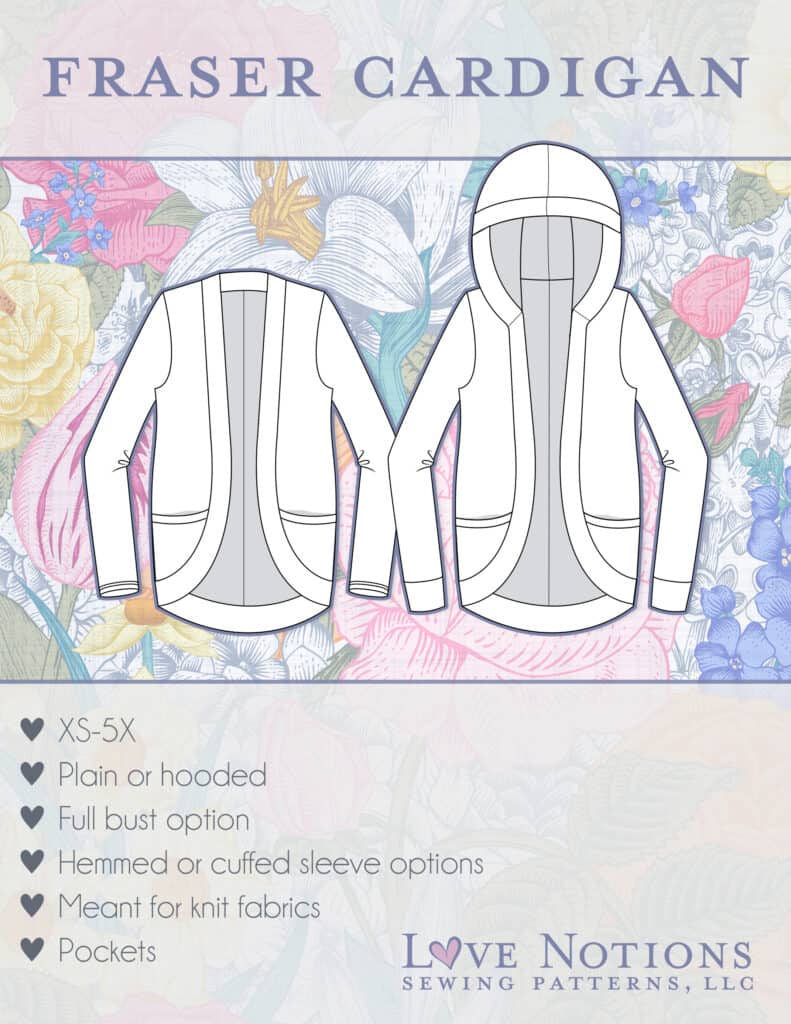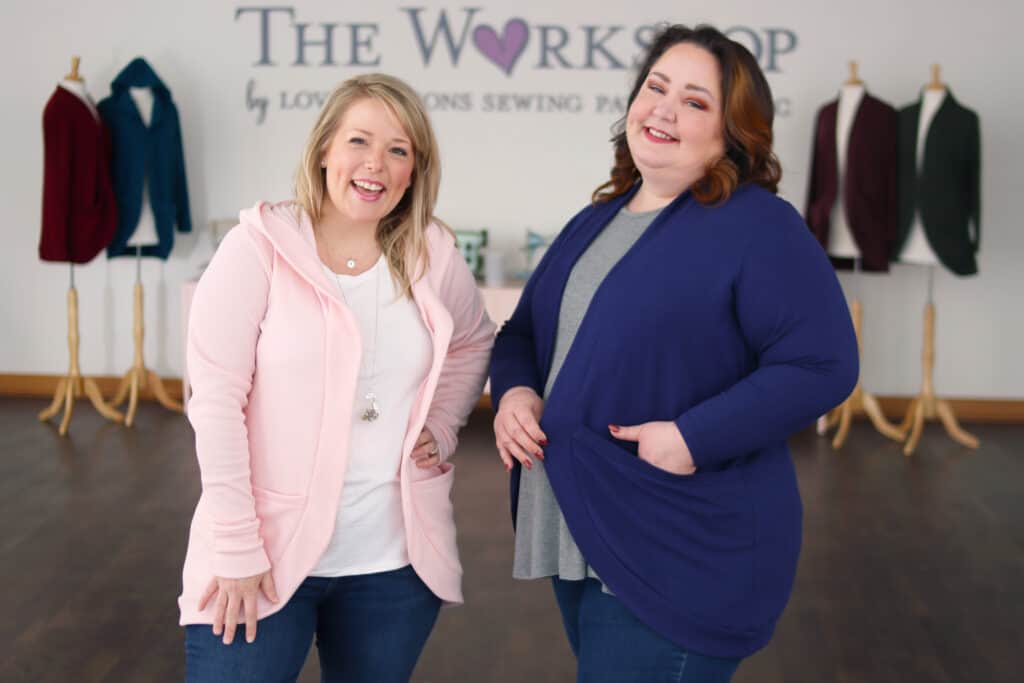 ---
Pattern Updates in 2022
Additionally, we've updated four patterns this year! These patterns now include our current size range and have been updated and retested to be on the current Love Notions pattern block, (Again, if you want to know more about what goes into the pattern design and update process – read here!)
Here's what was updated this year:
These are all patterns that are workhorses in your closet and getting these updated and into the hands of more people was a top priority this year.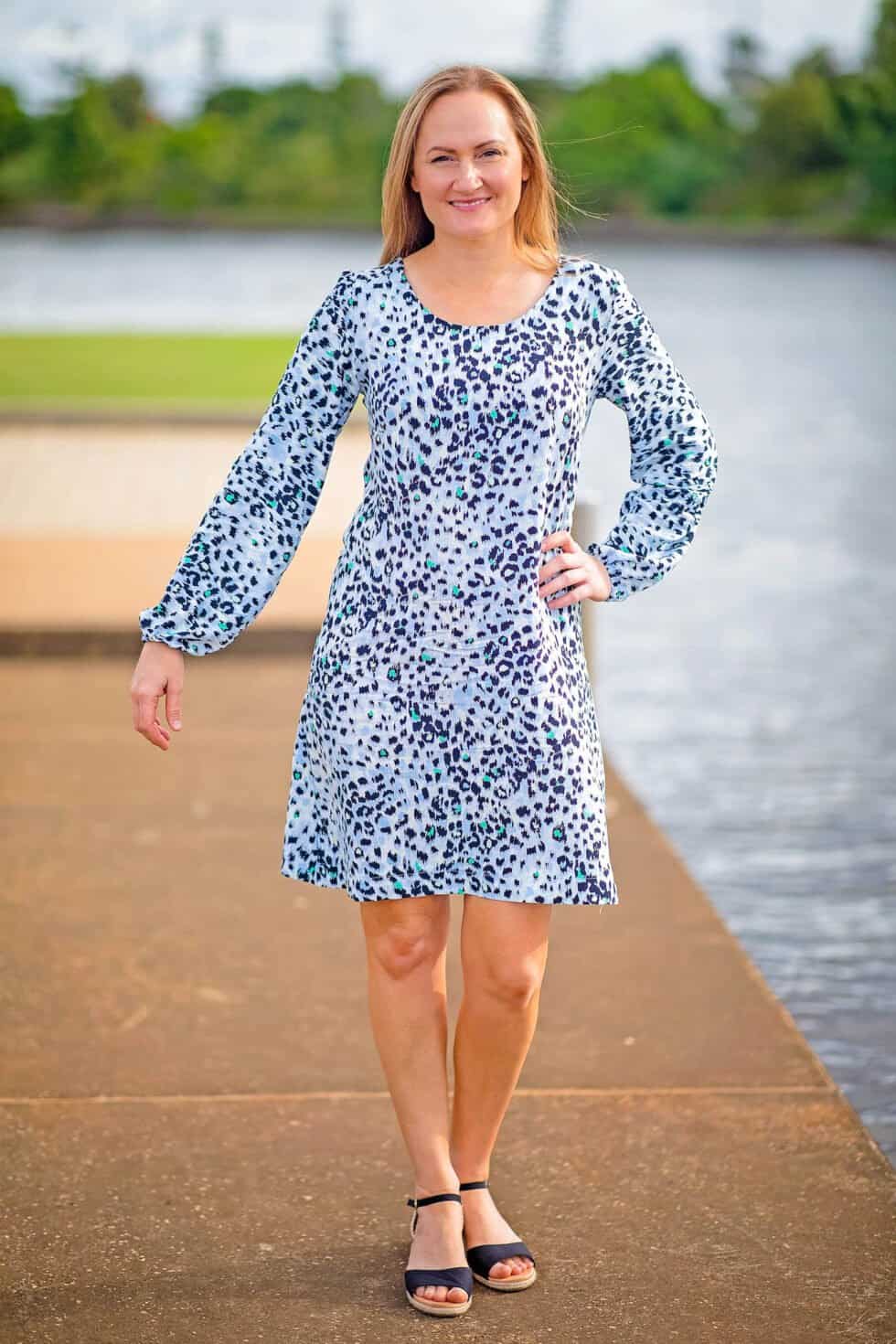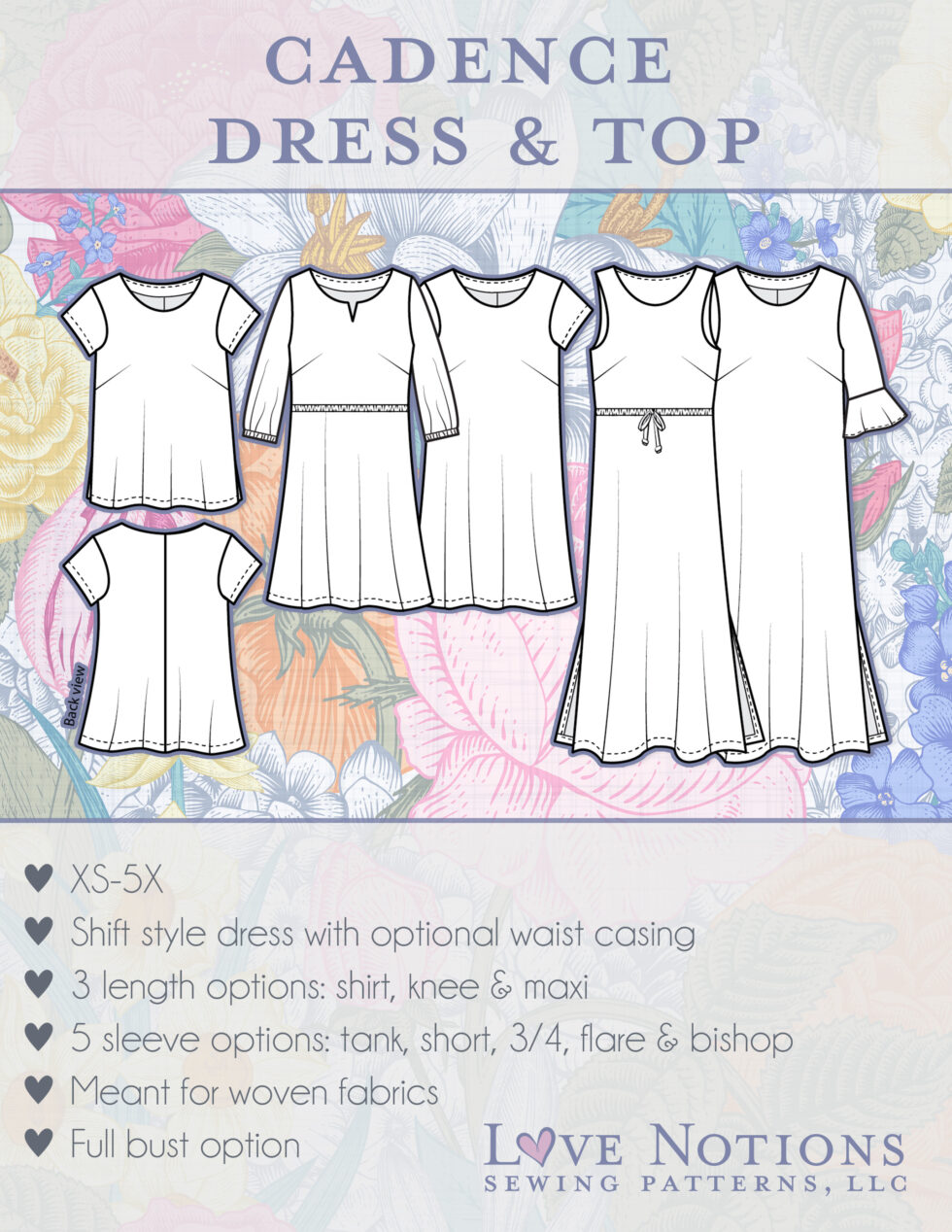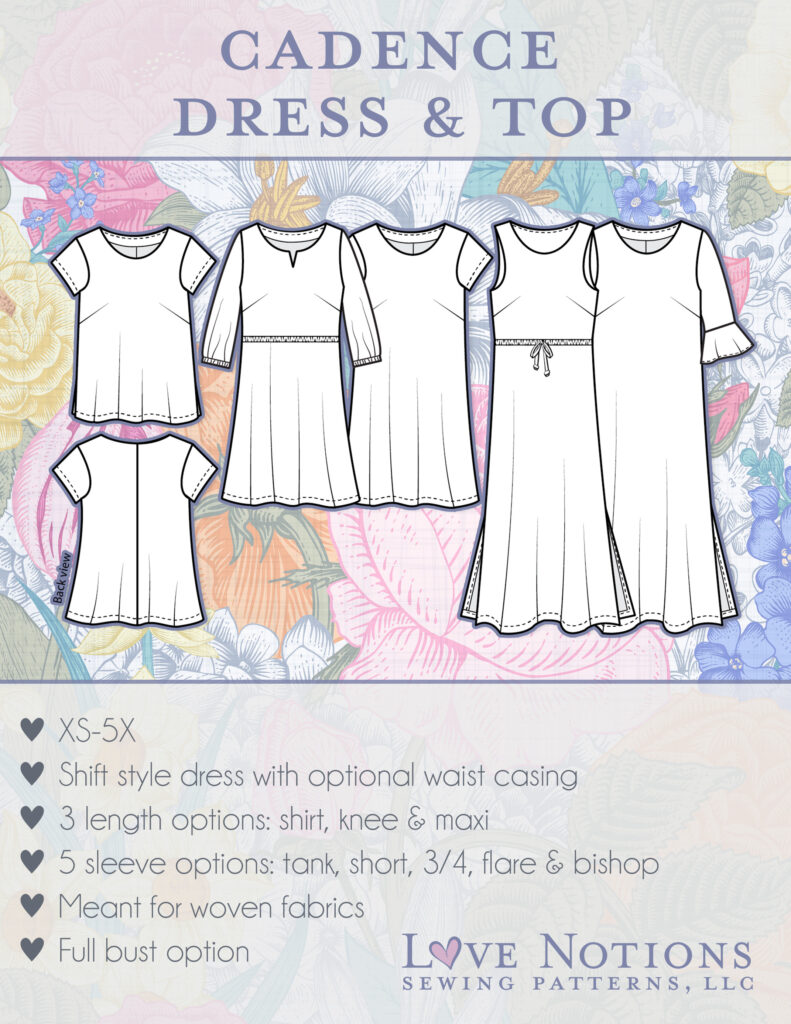 ---
What's coming in 2023 from Love Notions?
Wanna see a TINY sneak peek??
WARNING: All of this is subject to change (but one of these patterns is actually already in testing and we are LOVING it!)
Another men's pattern from Kelly (a basic everyone needs)
A new statement dress pattern from Keira (look for cute zippers!)
A quilted jacket (already in testing!)
A few more pattern updates to finish up the collection (Duets, Lotus, Summer Caye & more)
Drapey cowl neck top and dress (think elegant and slinky)
Square neckline top and dress (sleek, but wearable)
We are so honored that you have Love Notions in your sewing life. Cheers to the new year and may it be filled with lots and lots of beautiful sewing.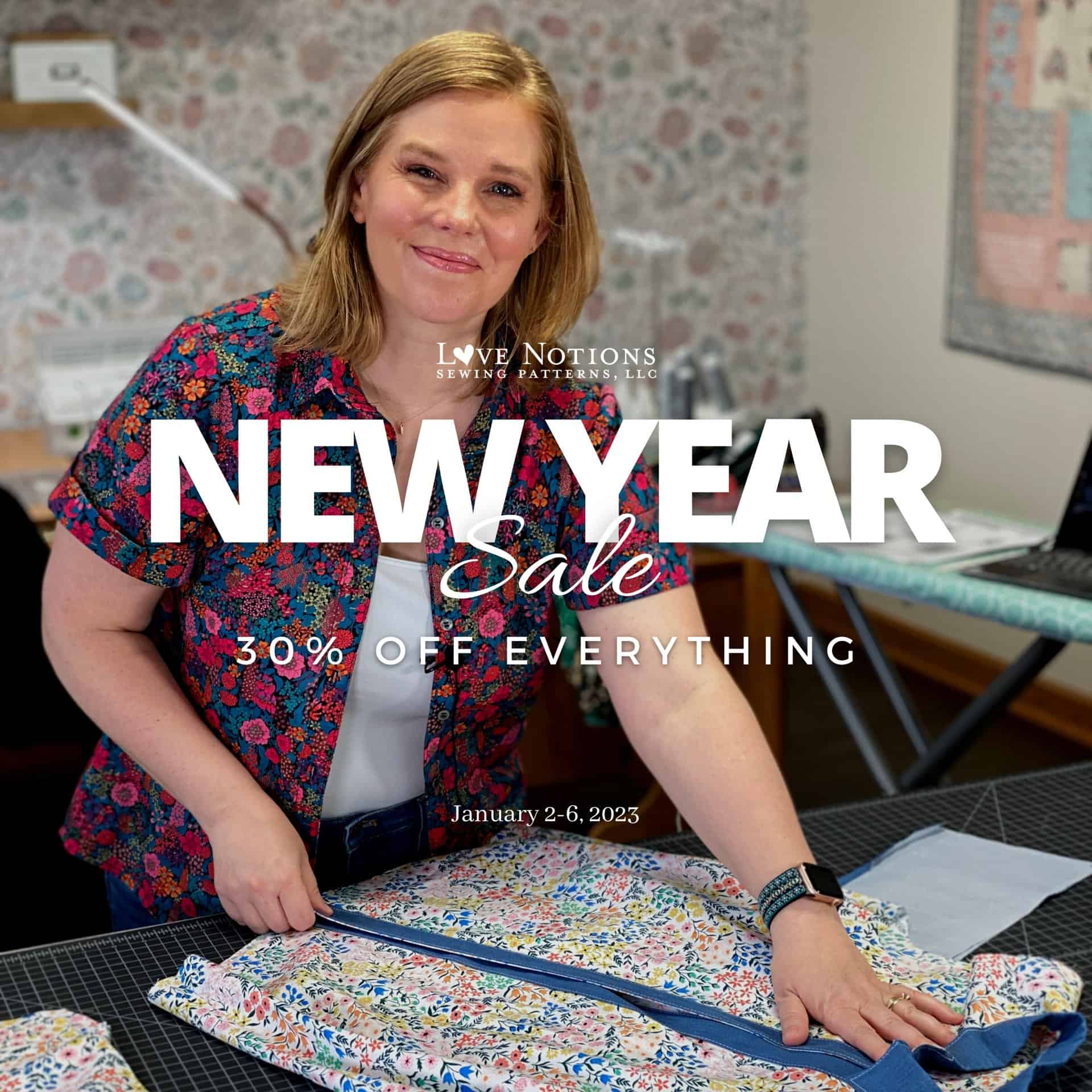 ---
Save this post to your Pinterest: